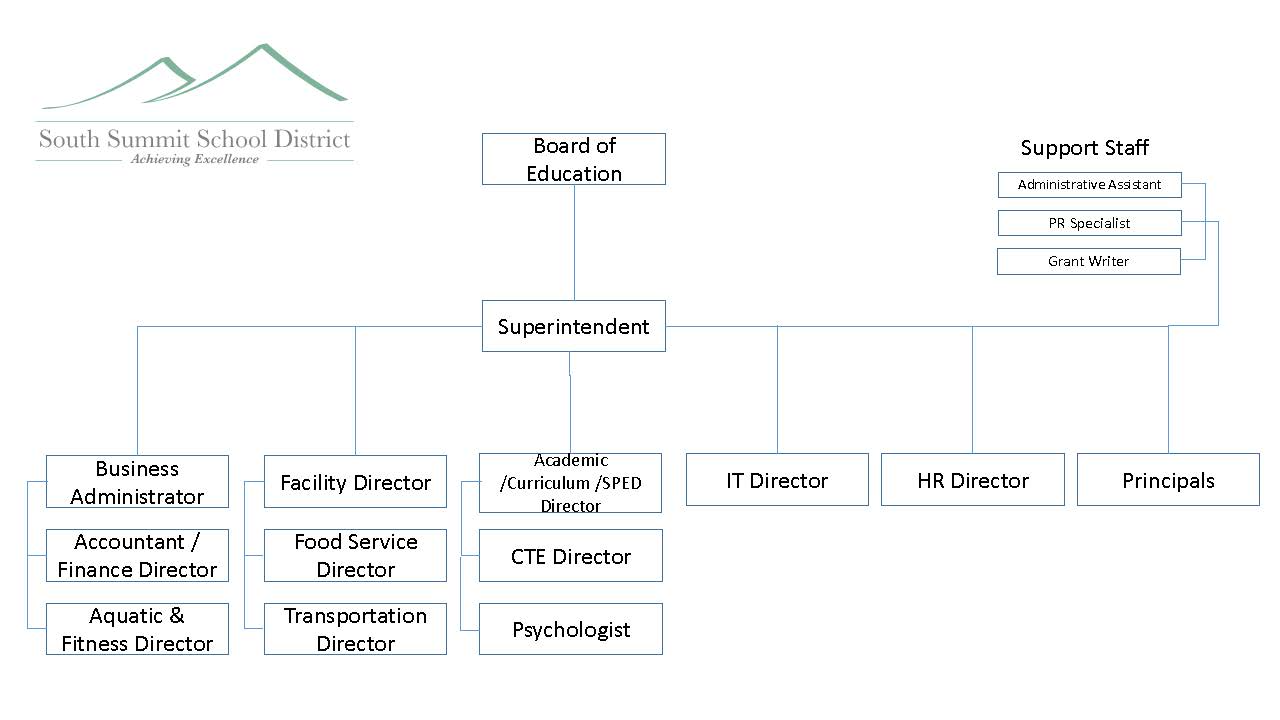 South Summit School District - valuing individuals and preparing them for success.
We support, empower, and inspire individuals to promote and achieve academic and character excellence.
The student, family, school and community is an ongoing partnership engaged in effective two-way communication that is responsible for the learning environment.

Sound, fiscal decision-making and open, honest communication, combined with ethical behavior and integrity, are central to the organization and foster community trust.

The district uses research-based instructional strategies, a standards-based curriculum, supported by assessment, data analysis, and appropriate professional development to meet the diverse learning needs of all students.