The South Summit School District Computer Science Committee opted to host a Coding Week, March 6-10, instead of the traditional "Hour of Code". Each day of the week students were invited to participate in different coding activities.
On Monday, students started with "unplugged" Binary coding activities, coding their initials into a beaded bracelet and coding words with pretzels and M&Ms.
On Tuesday, the upperclassmen started a Capture the Flag competition while the younger students continued with some unplugged activities.
Students practiced following "codes" on Wednesday to make edible treats.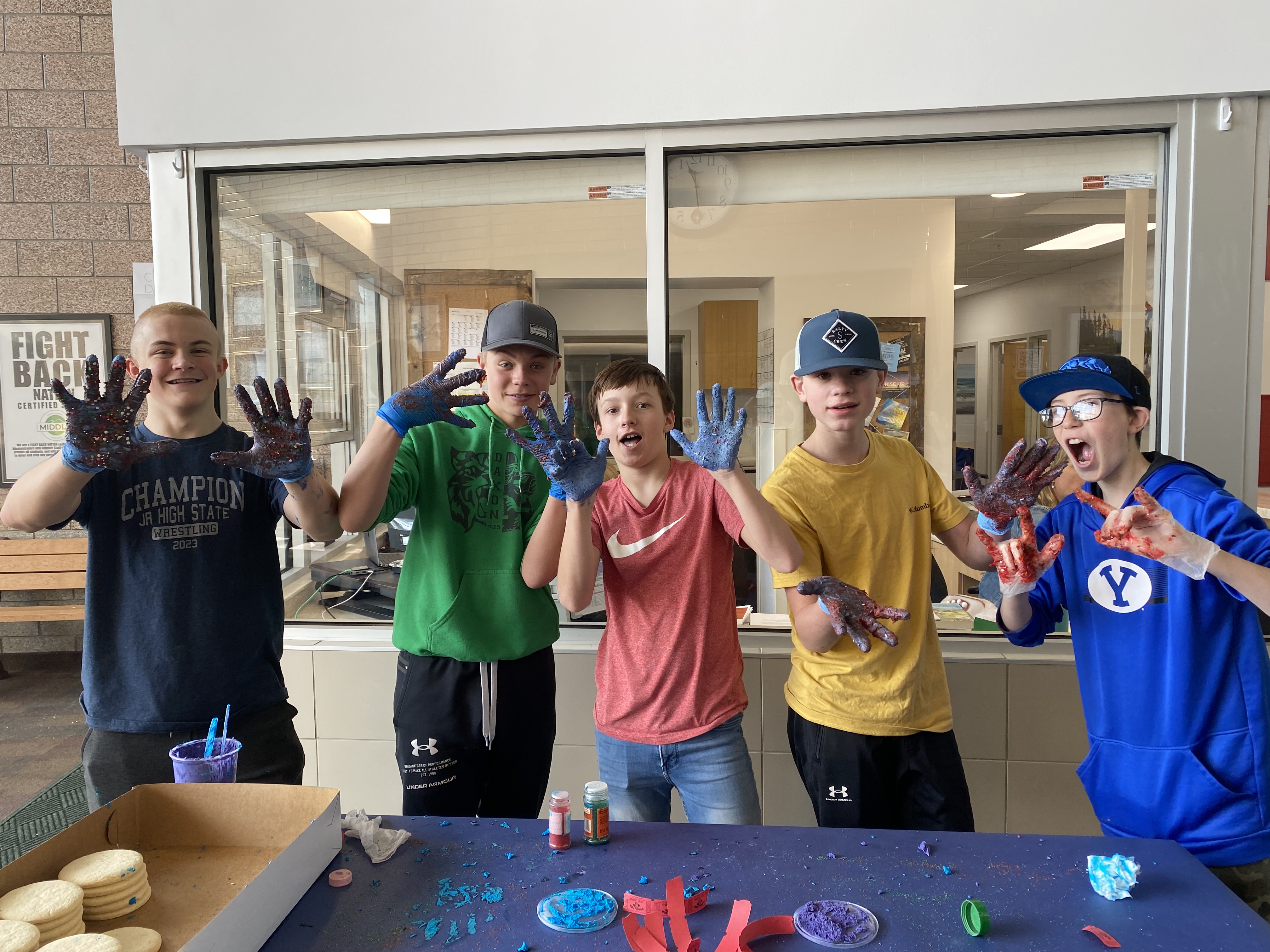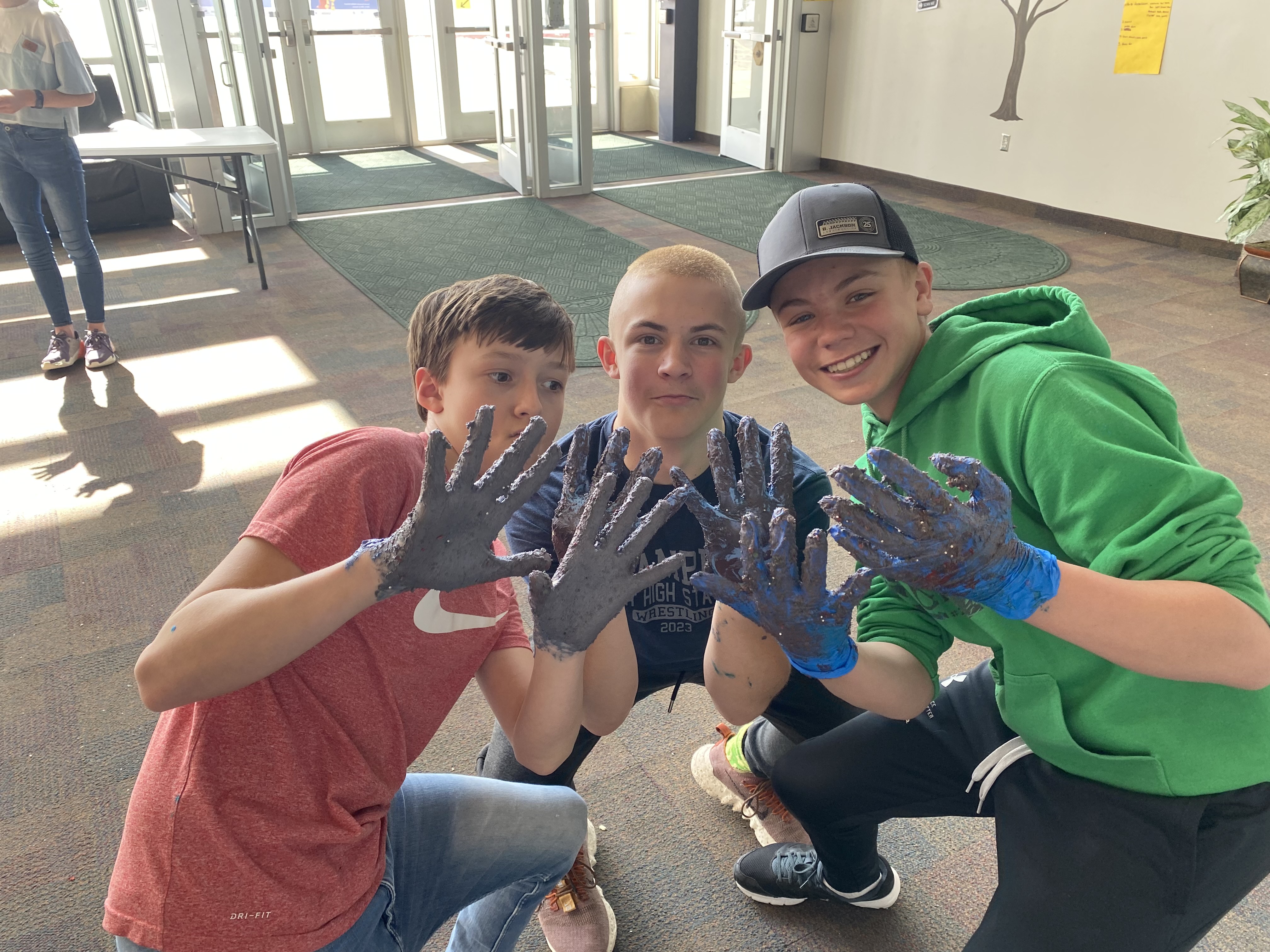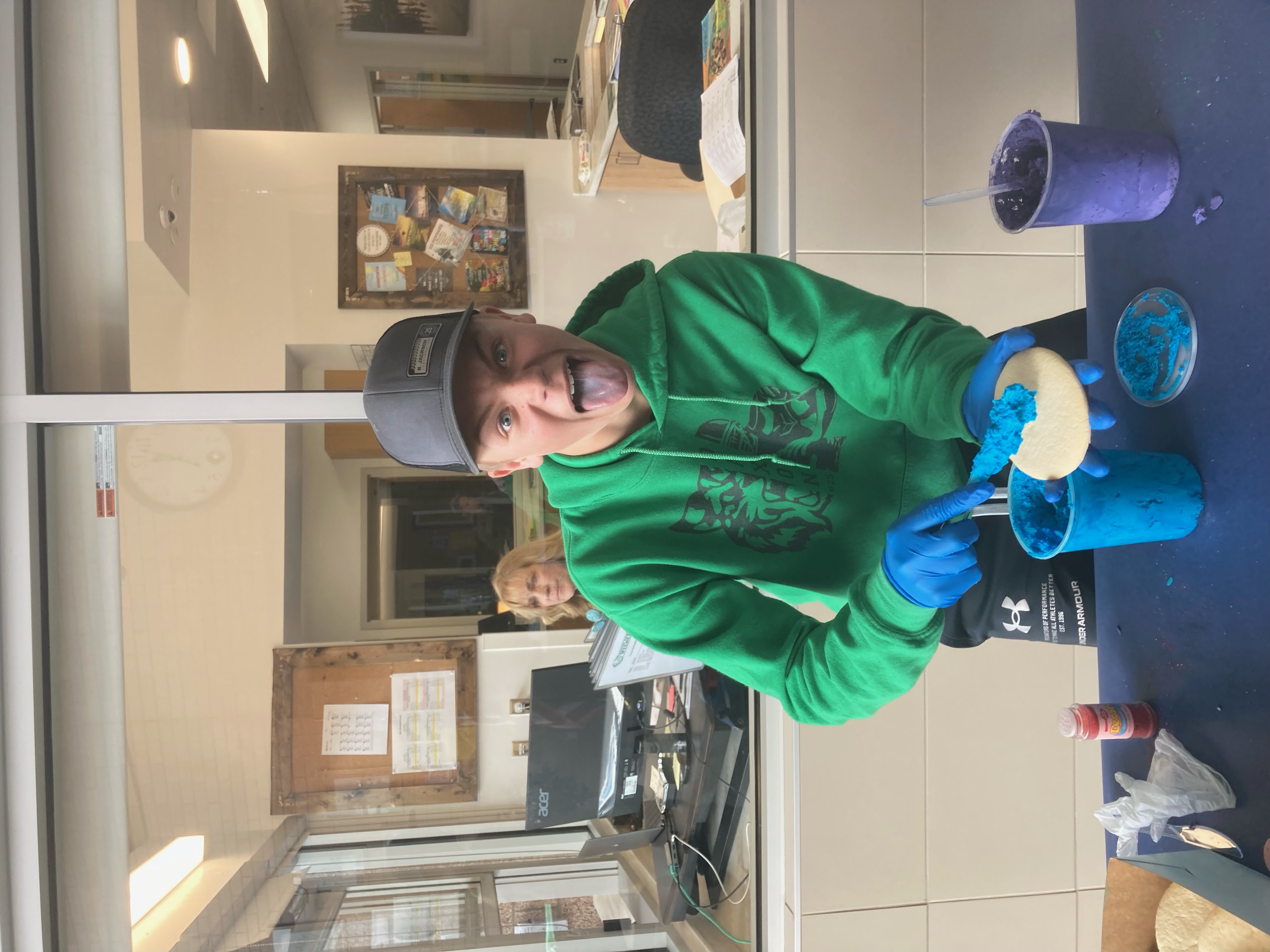 On Thursday students dove in to different coding activities on Code.org and Skill Struck. Thursday night was also a chance for the community to come and see what students have been doing in the classroom at our Coding Night (Student Showcase).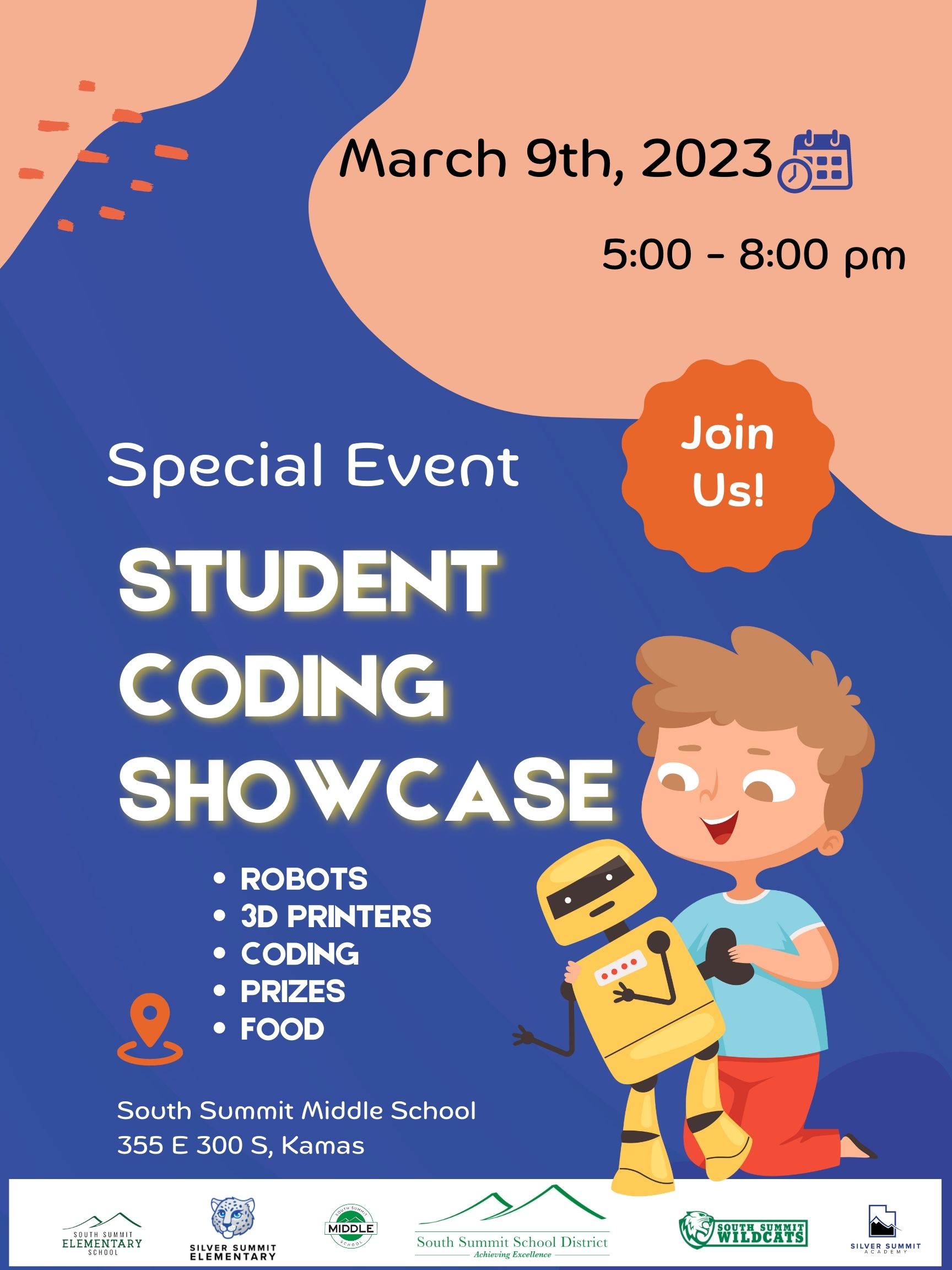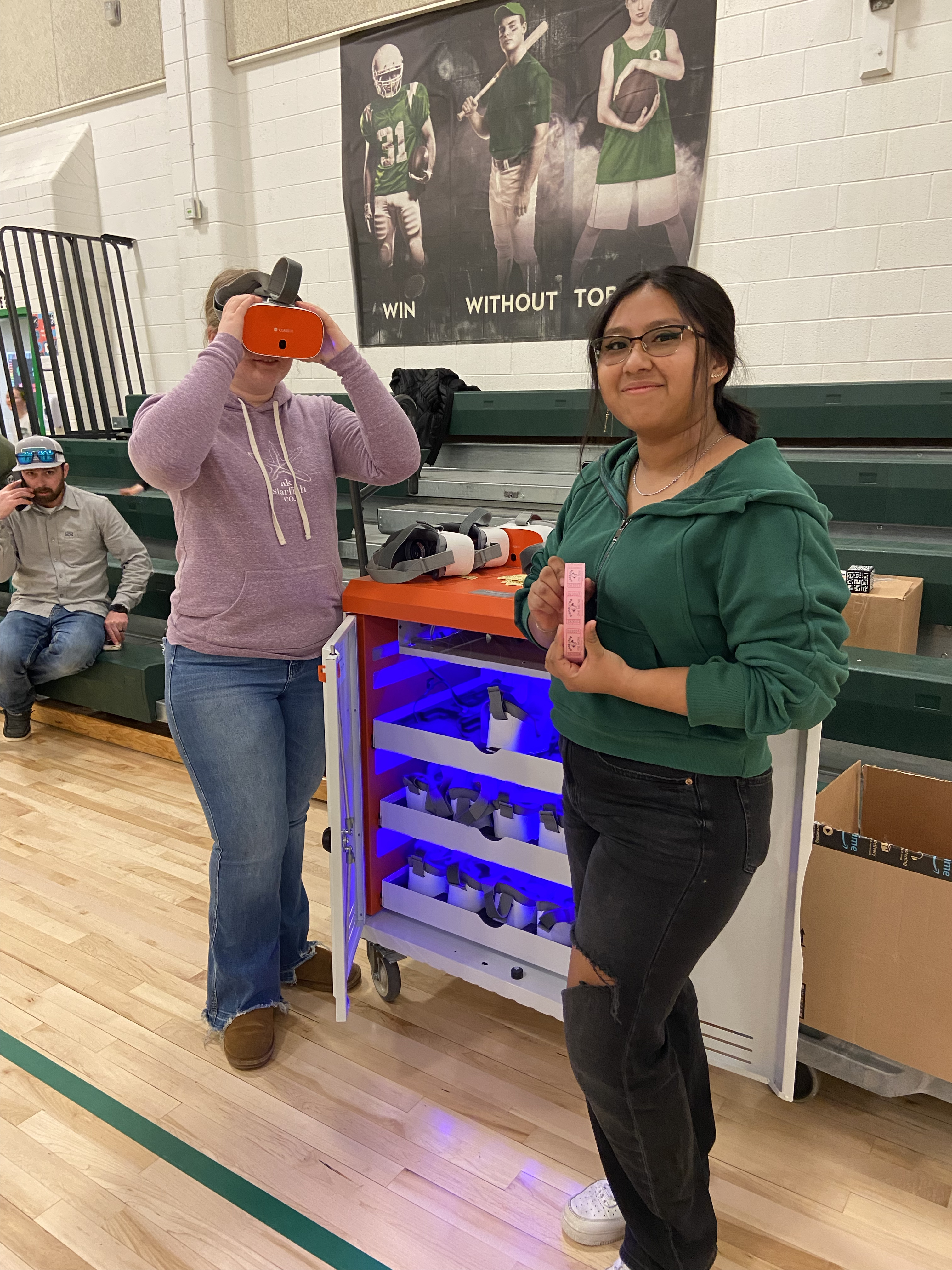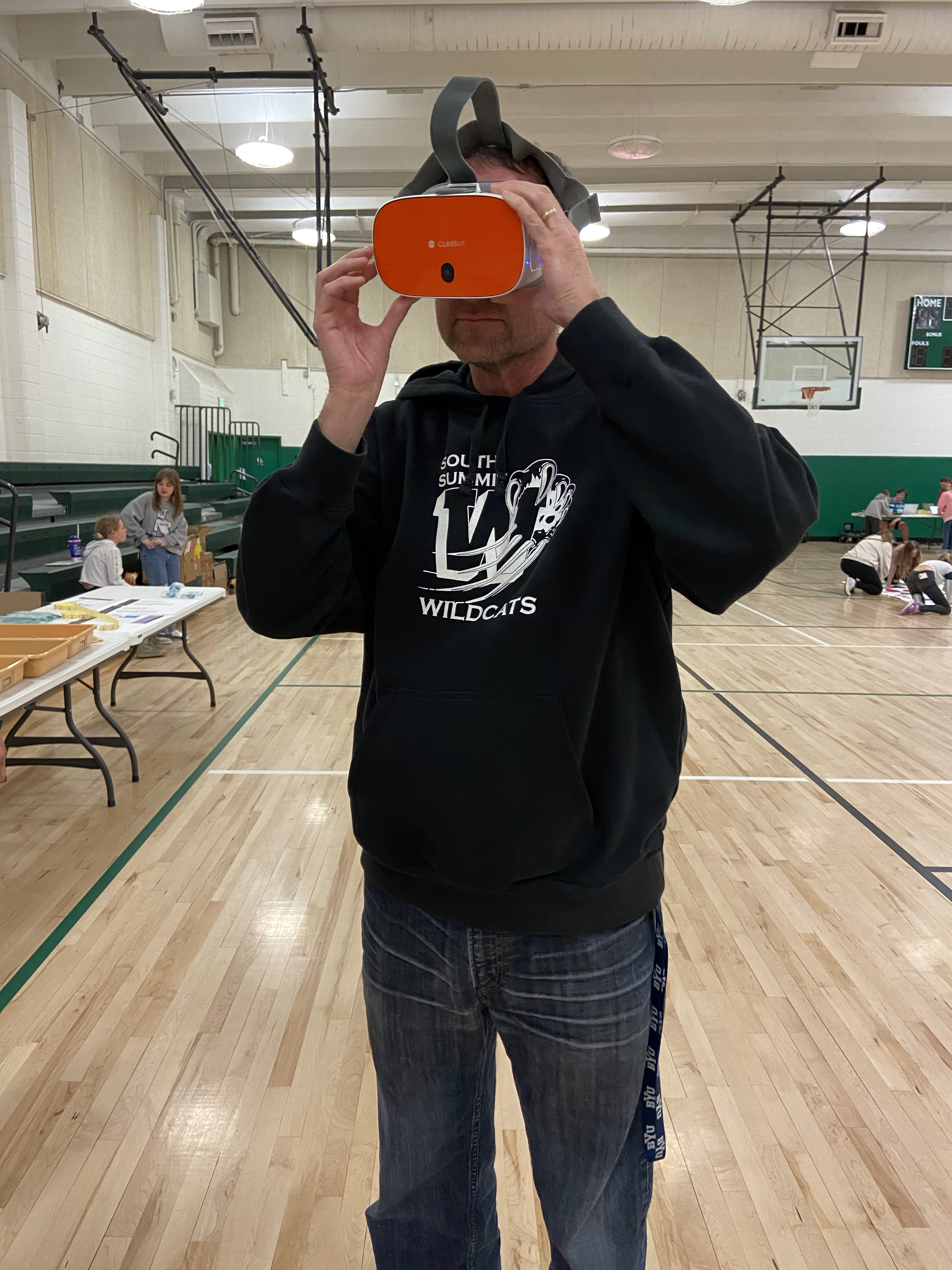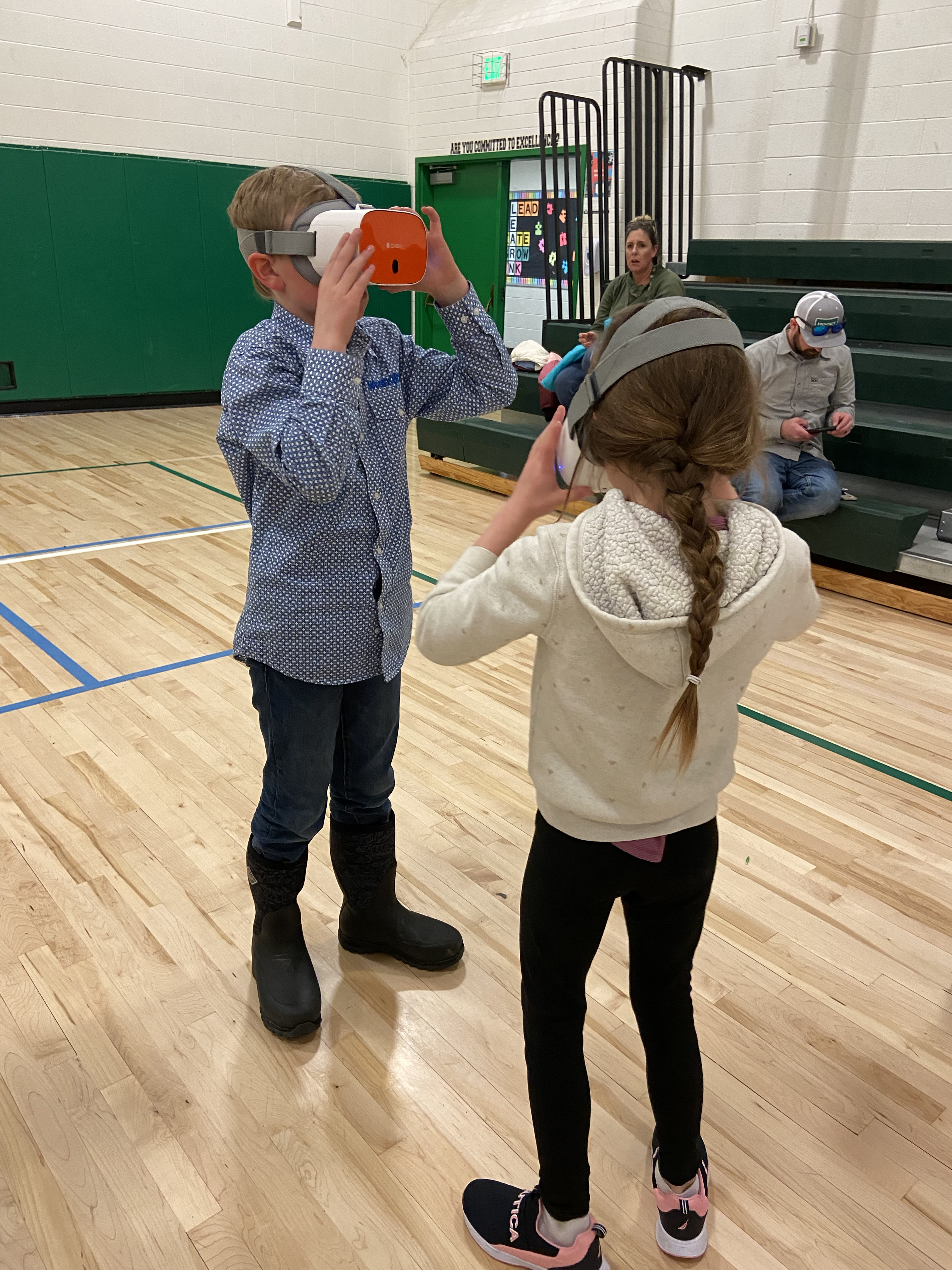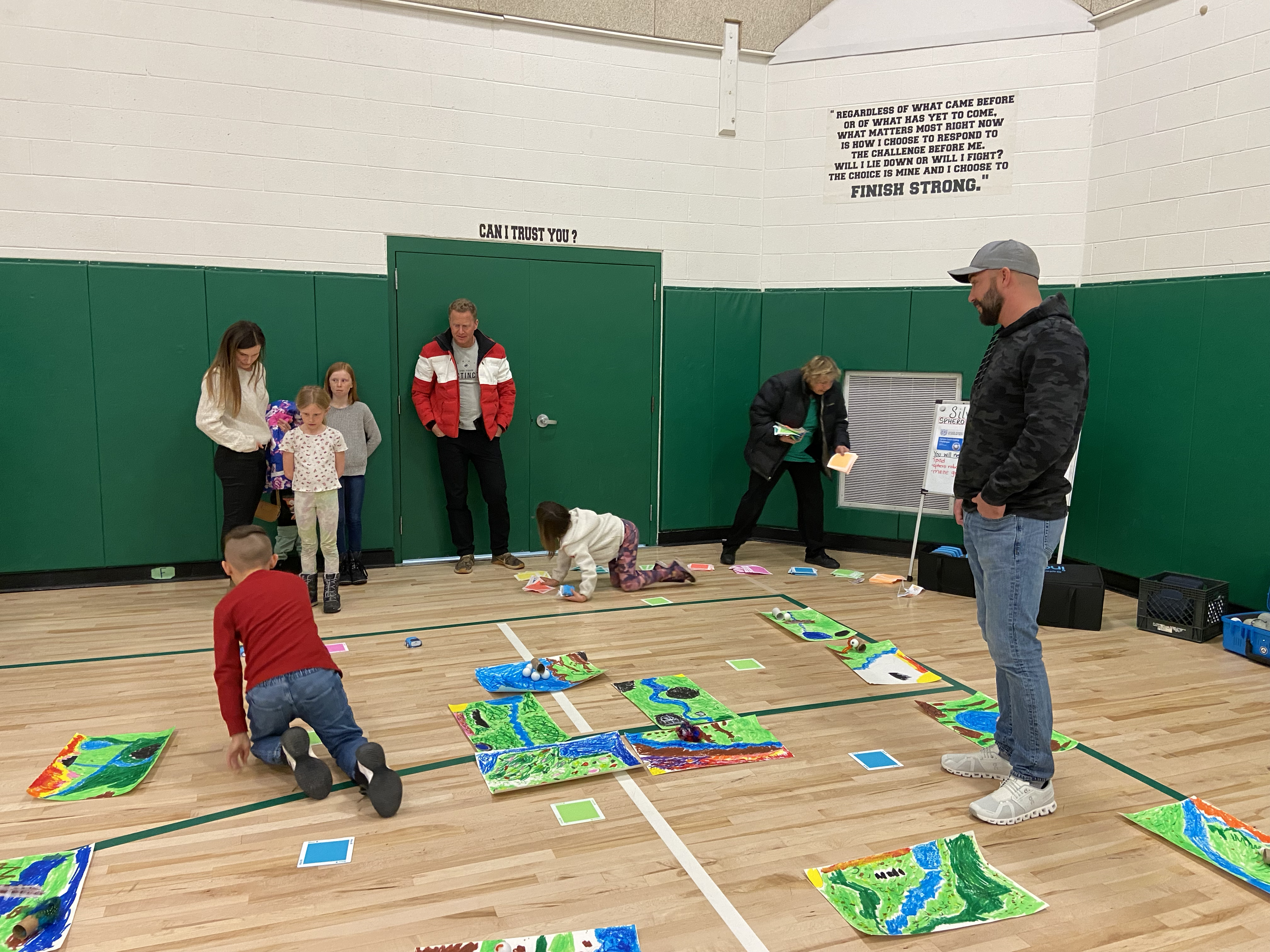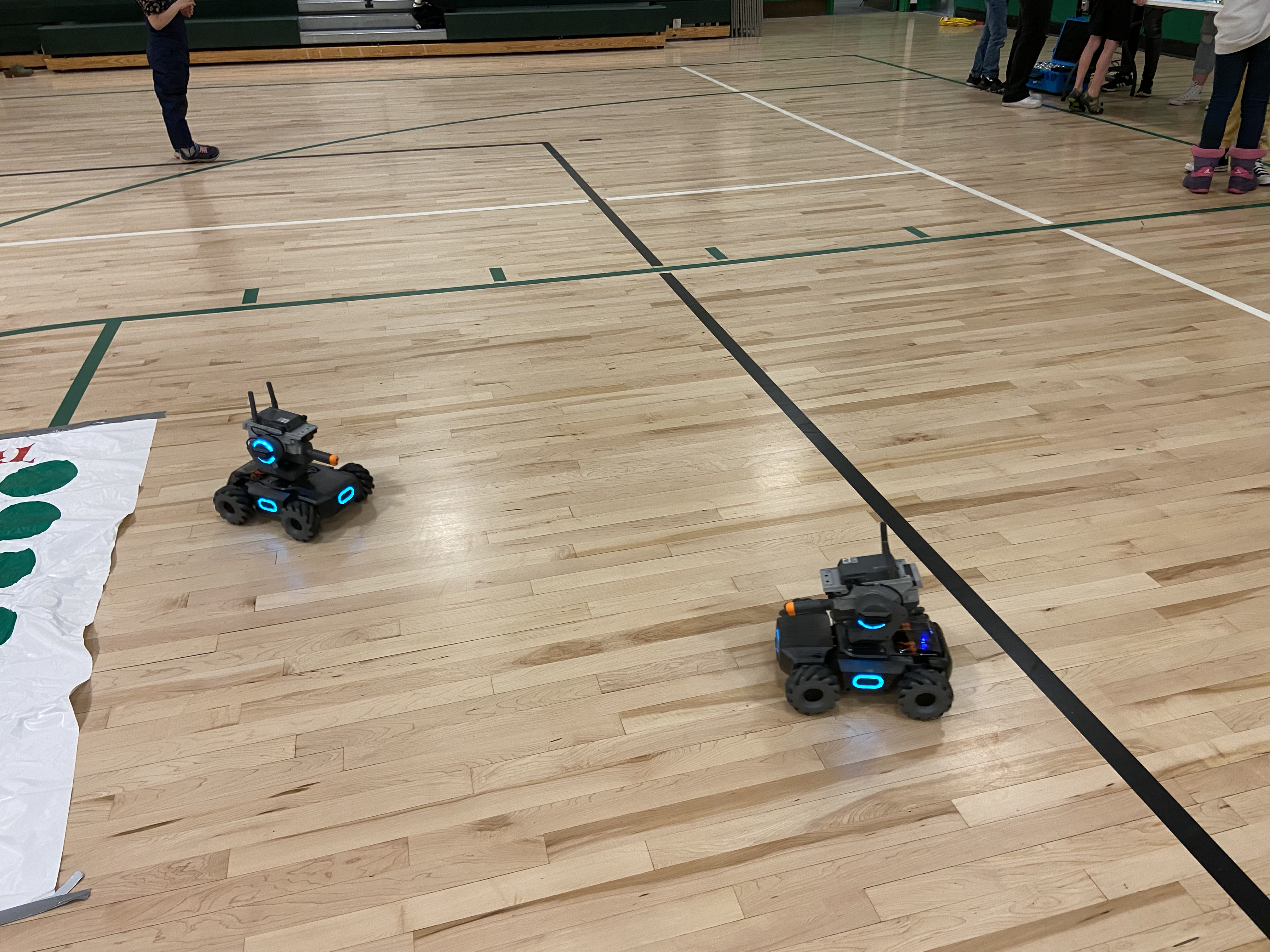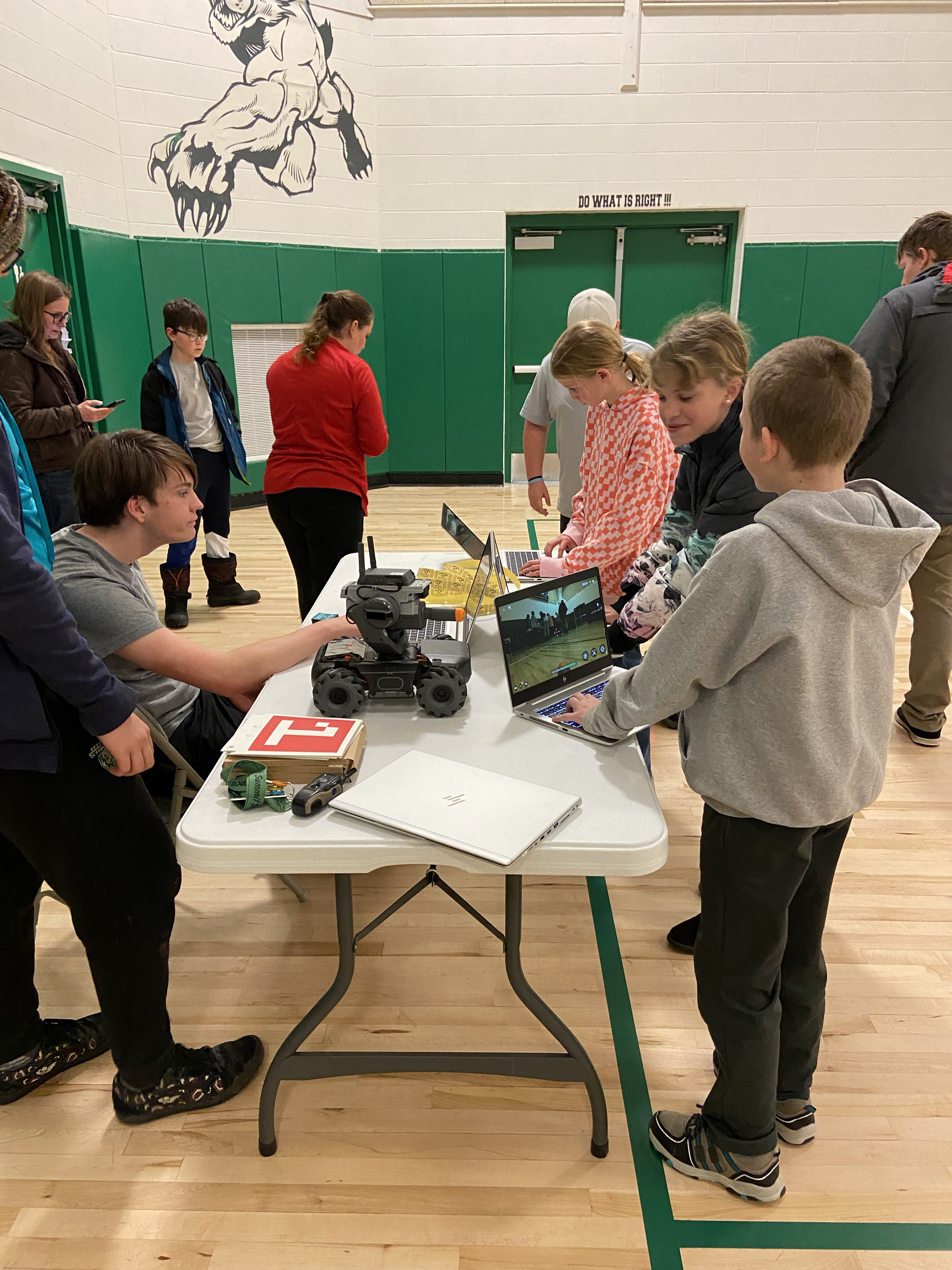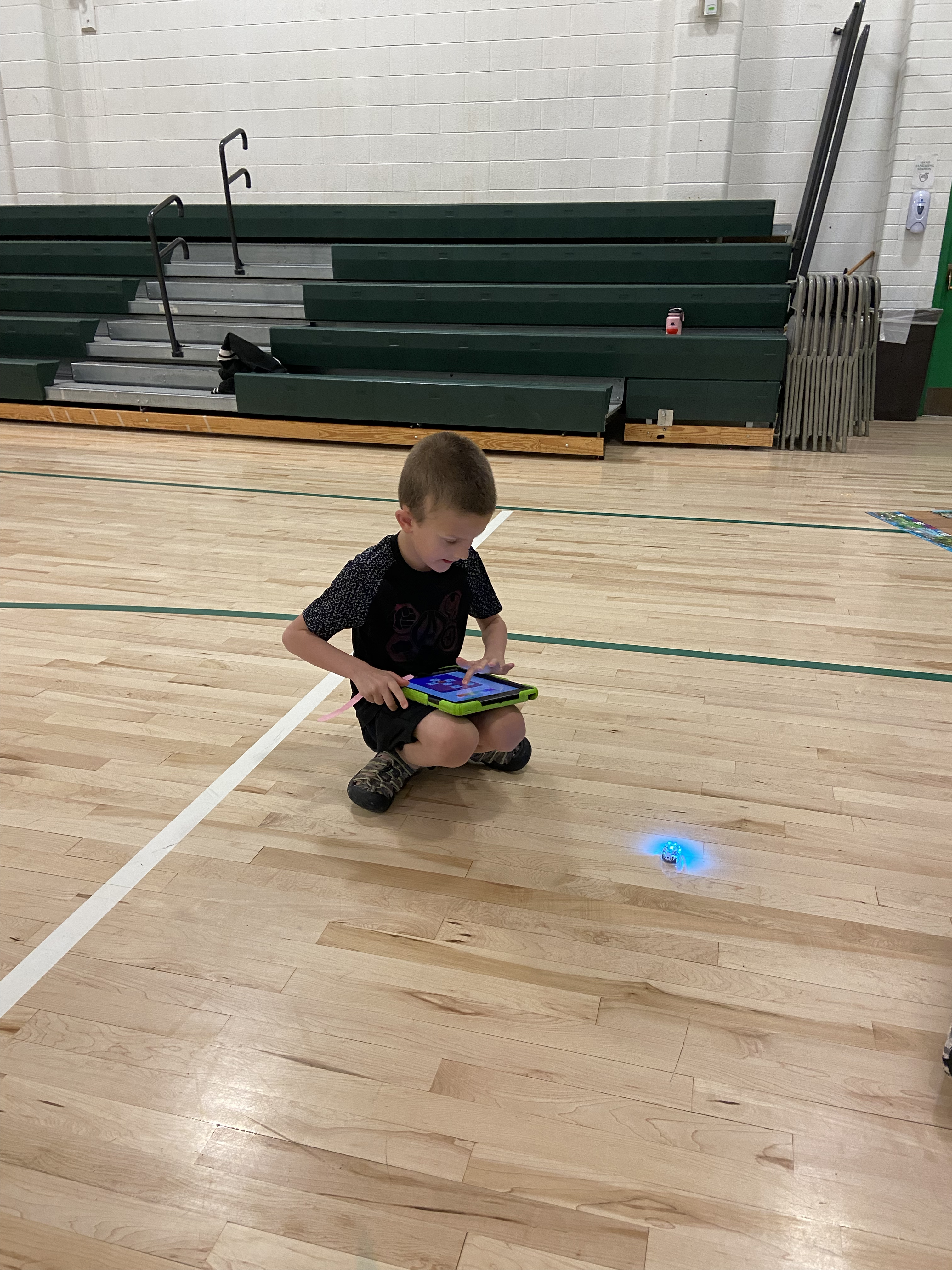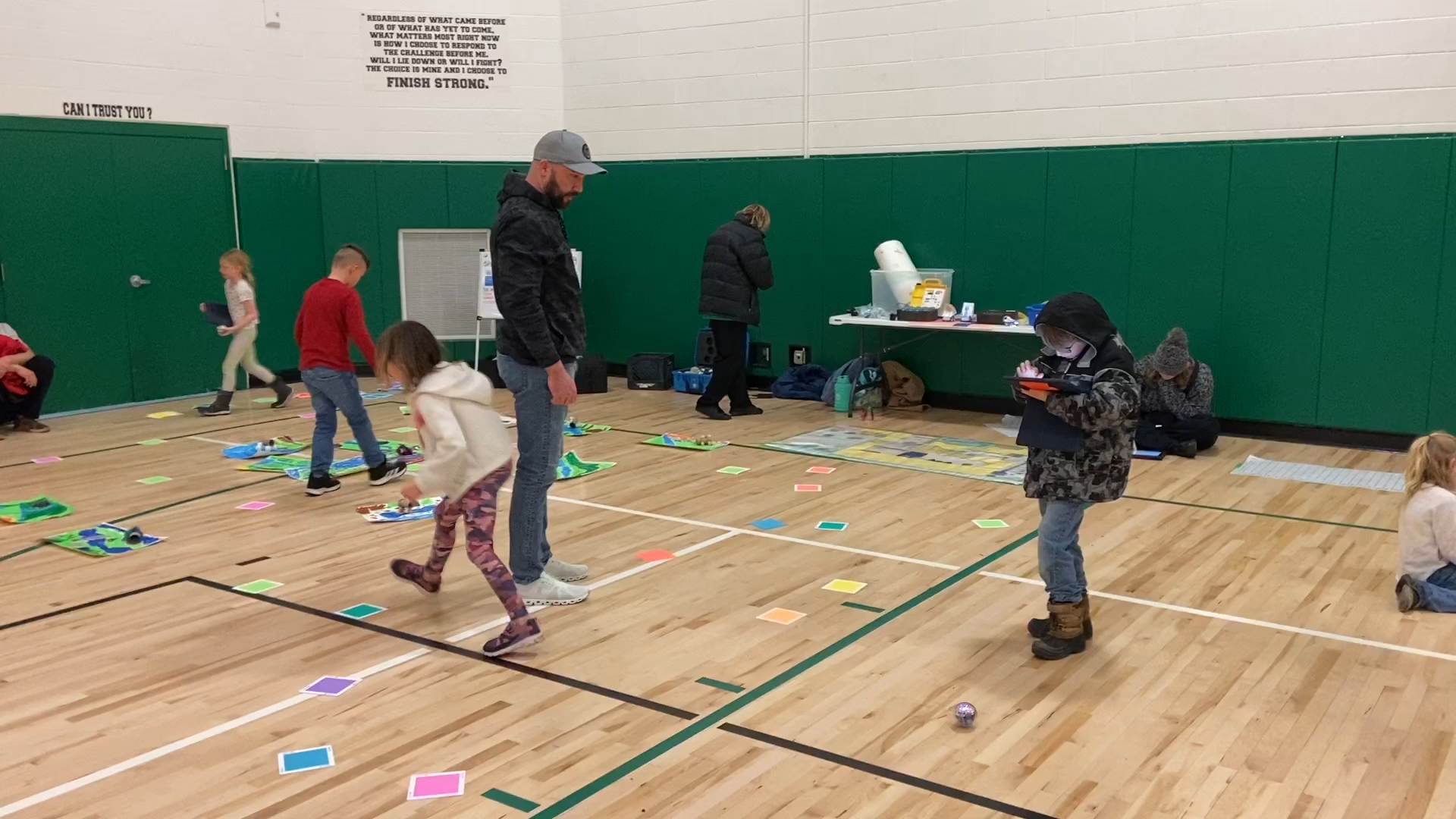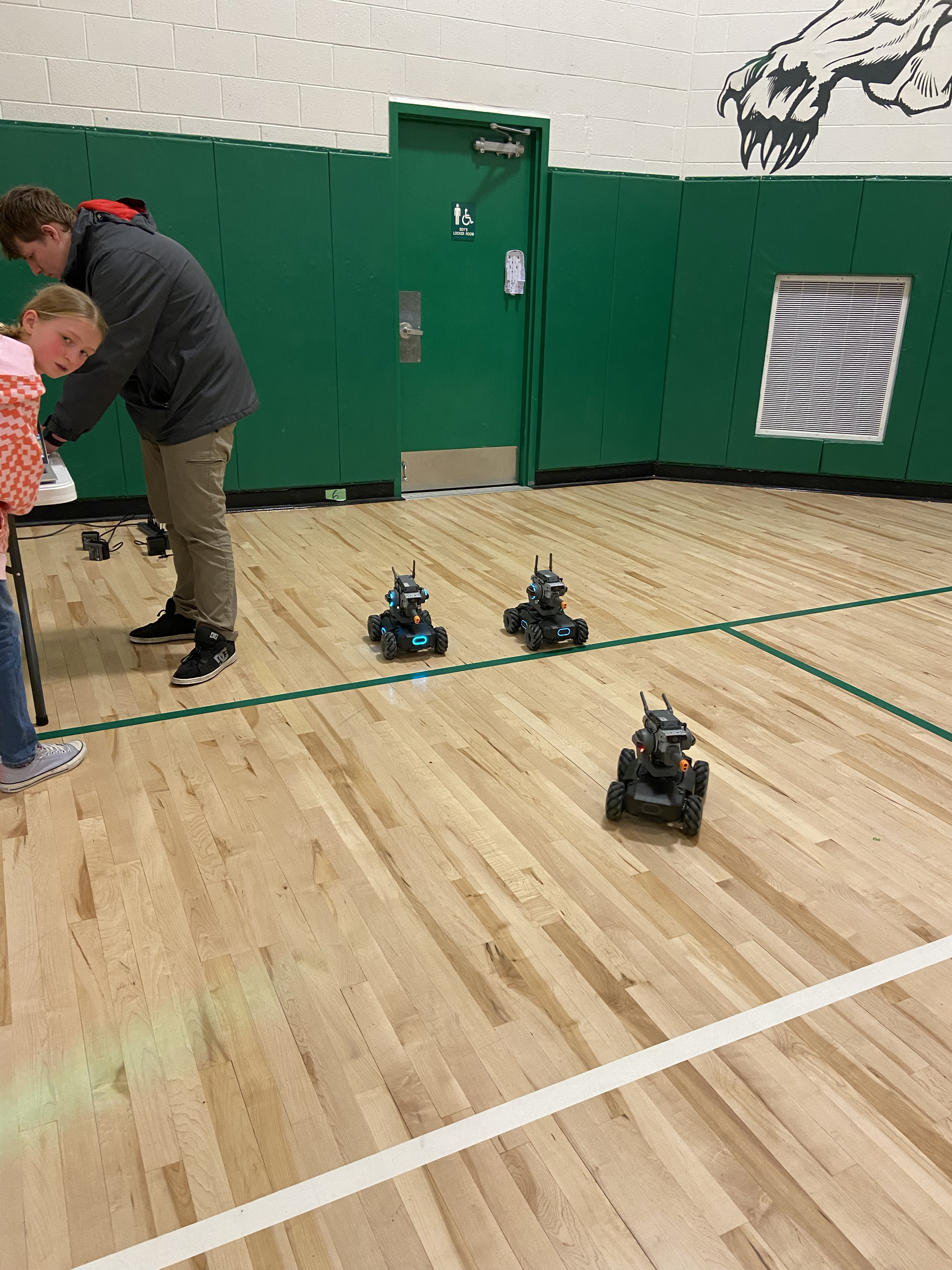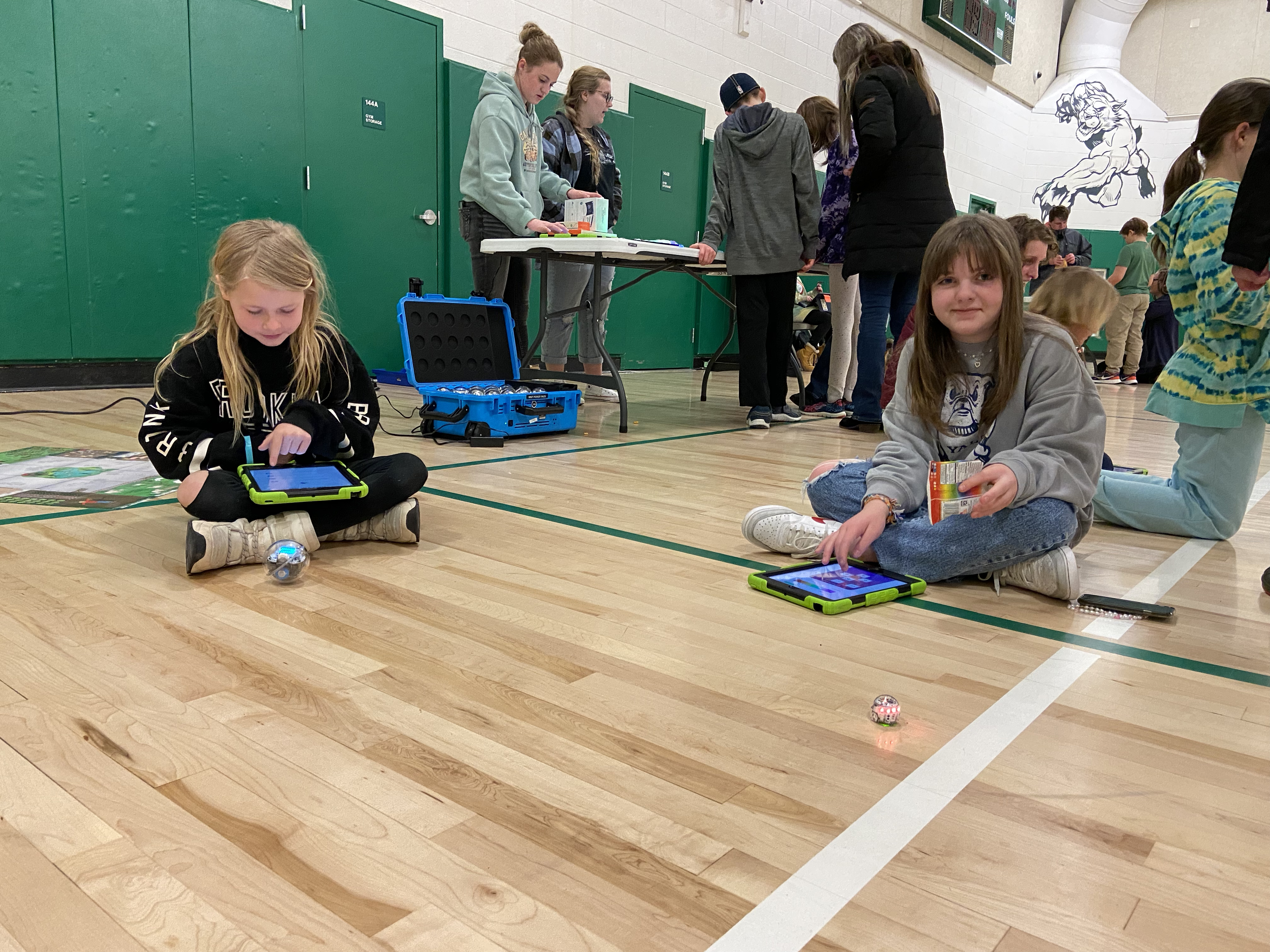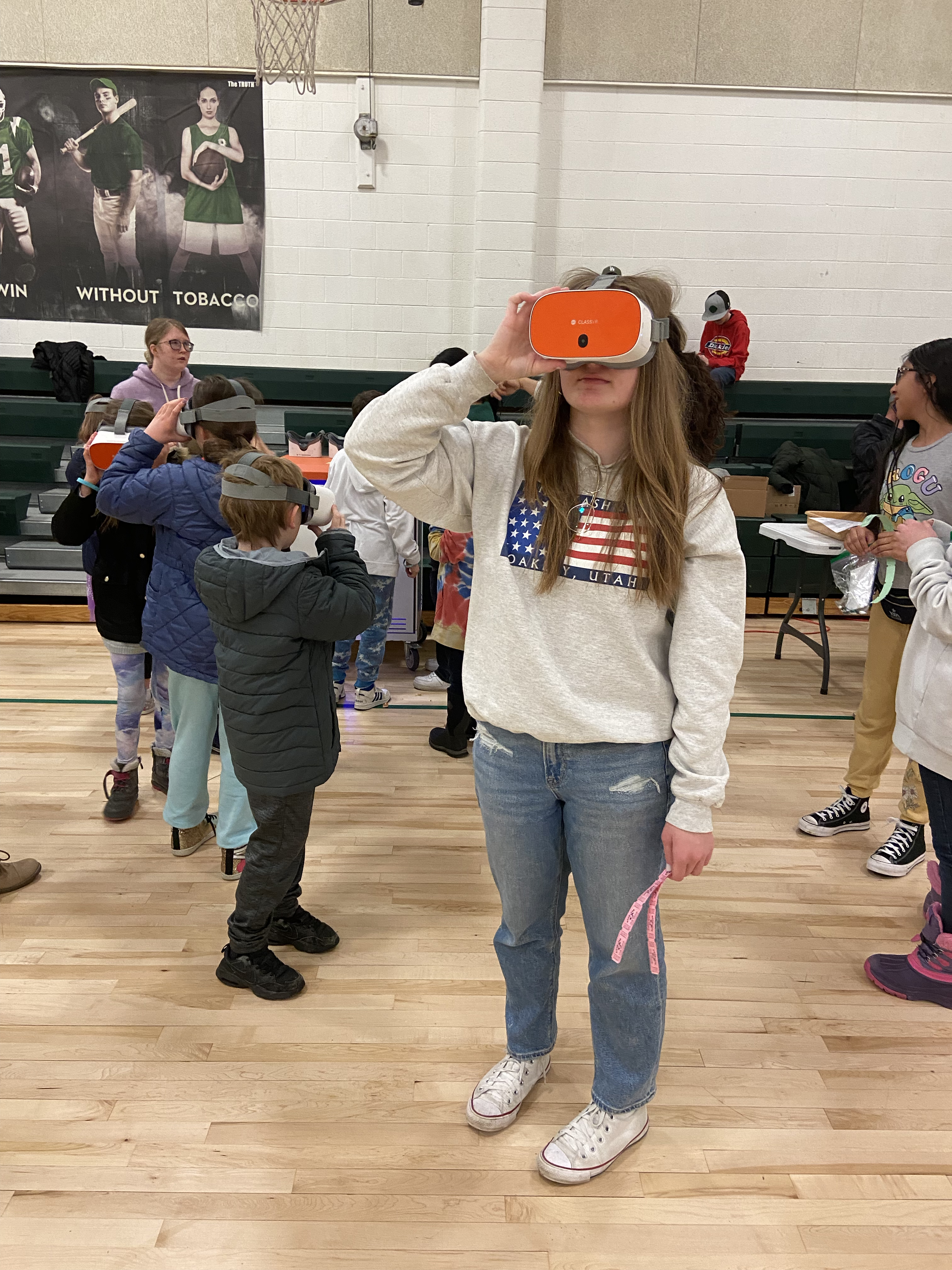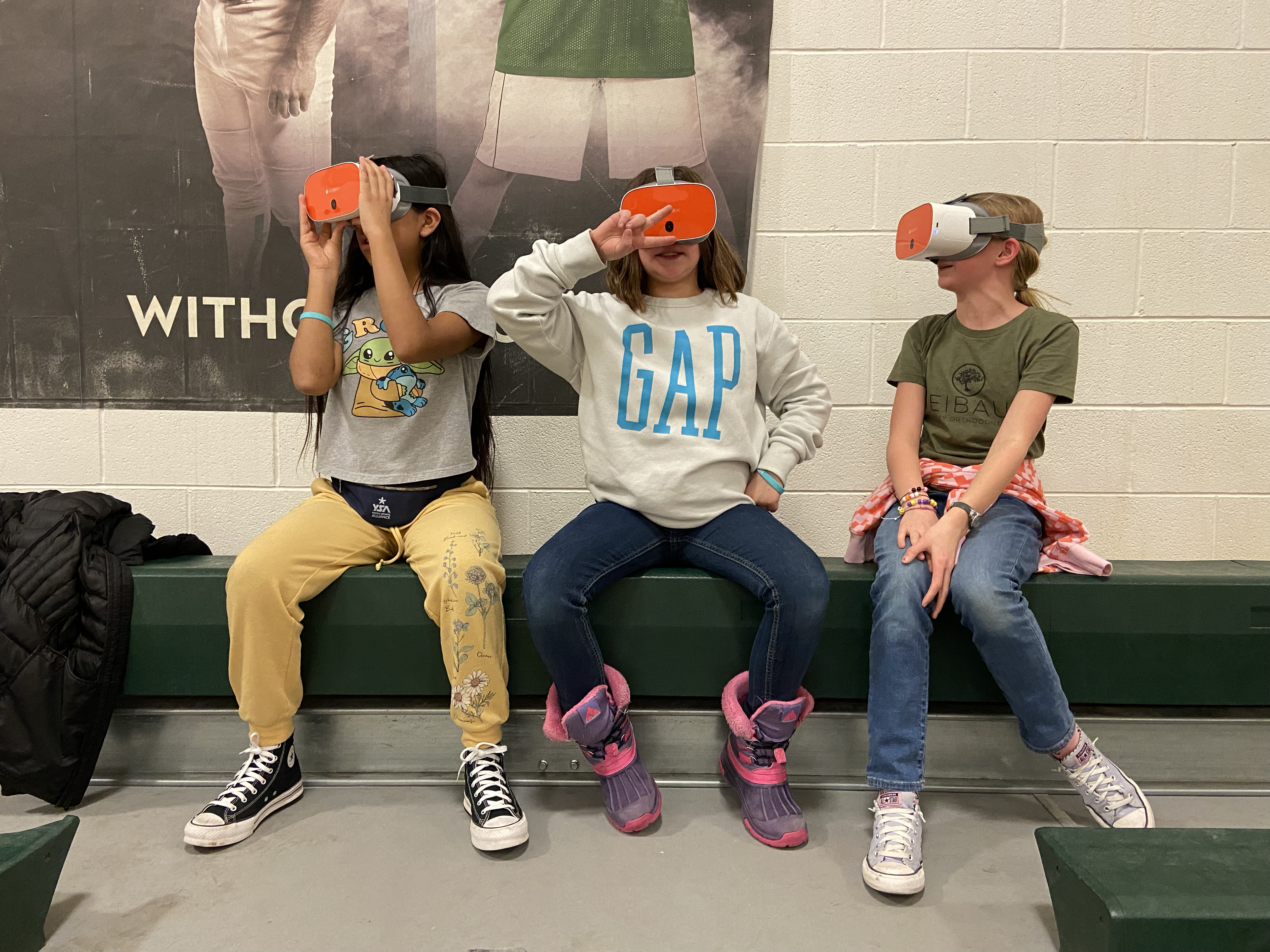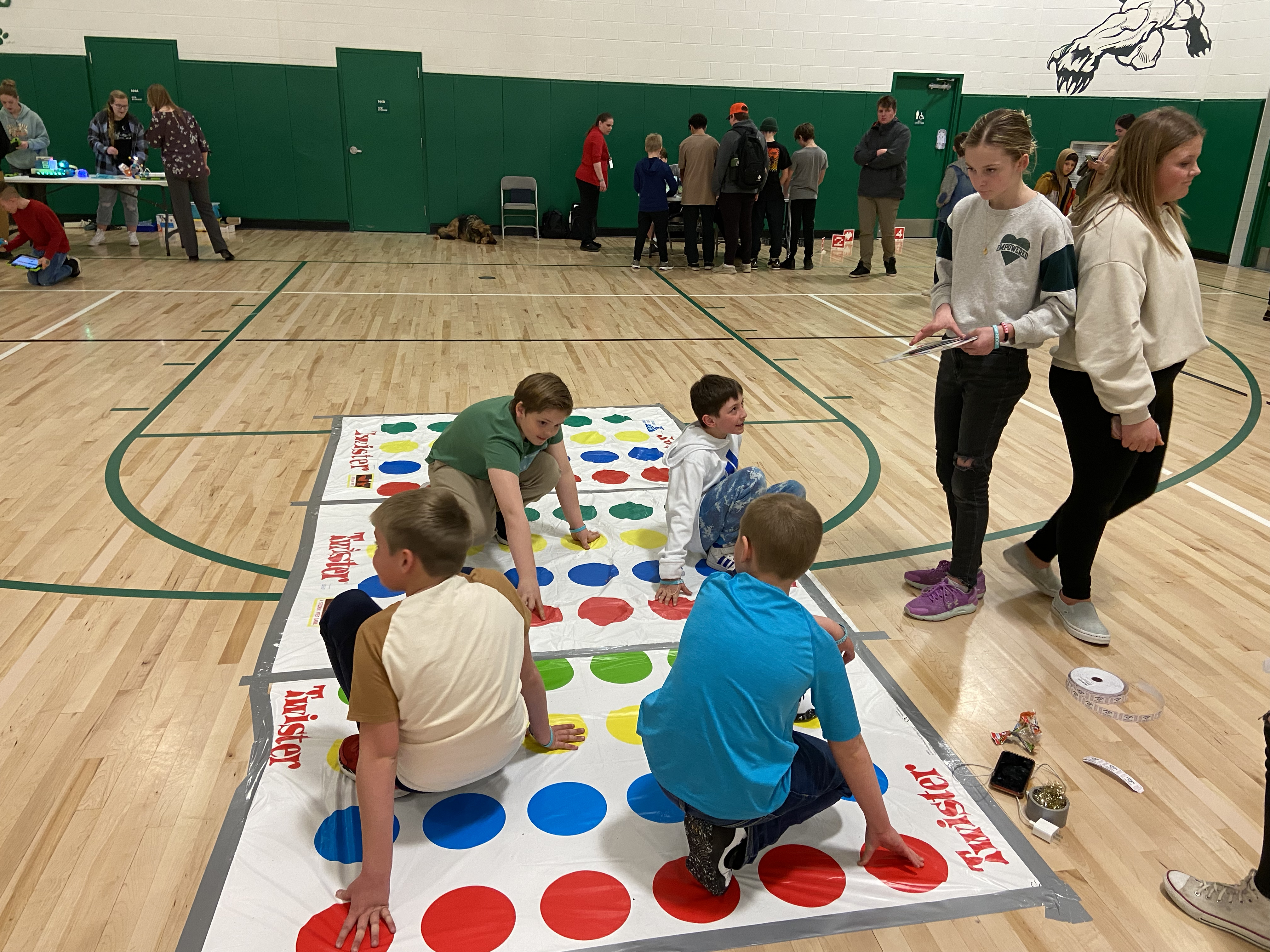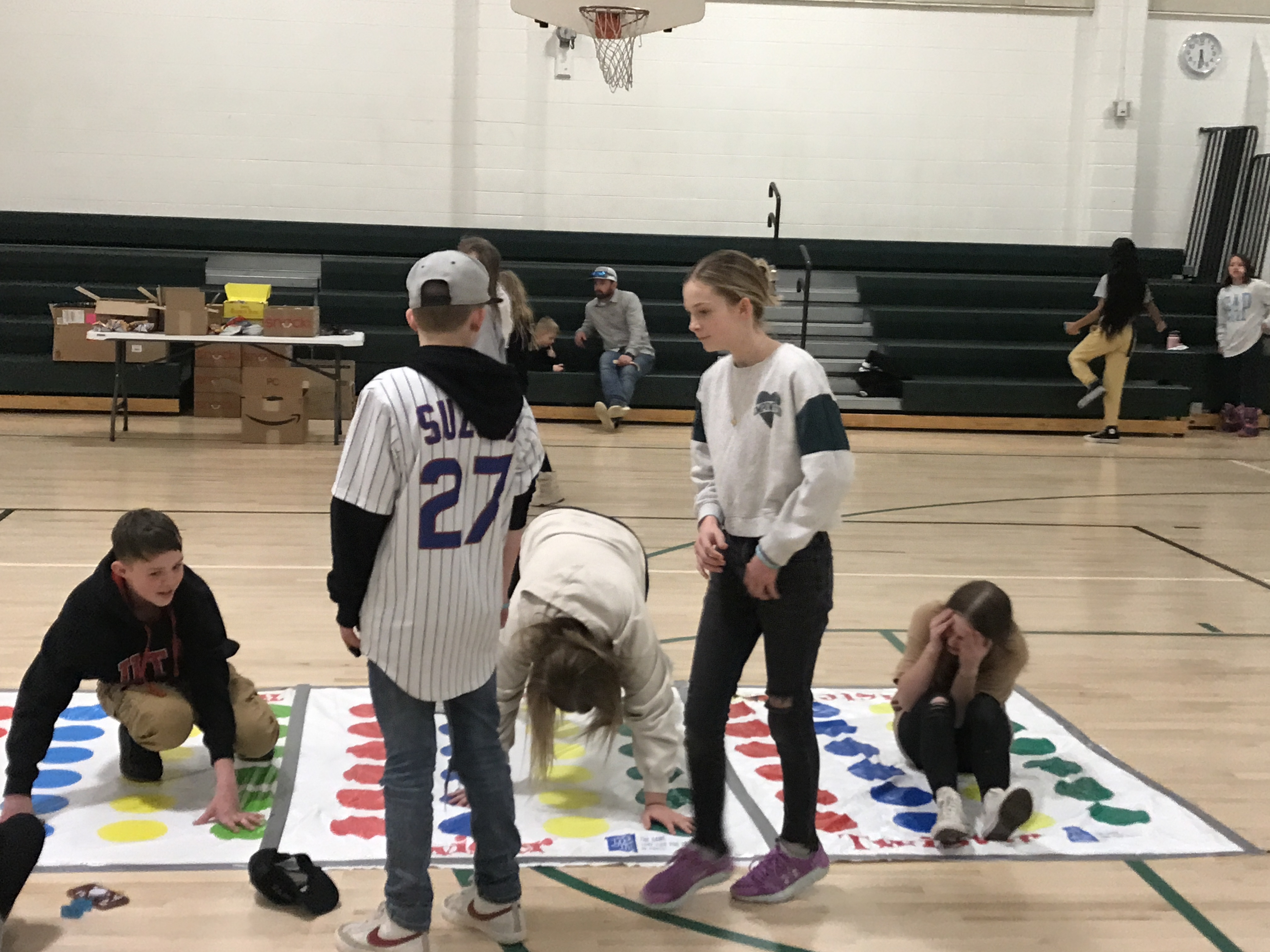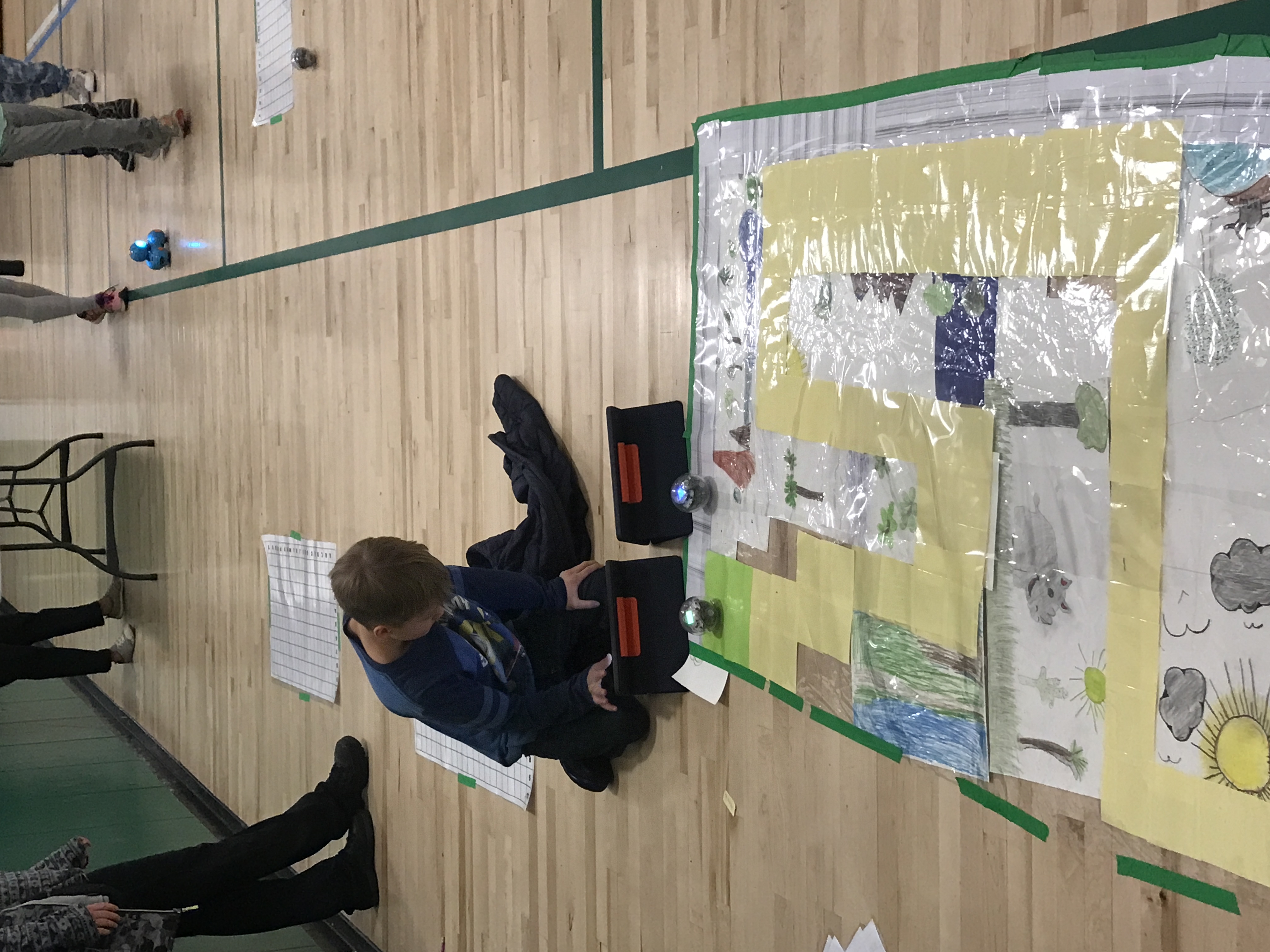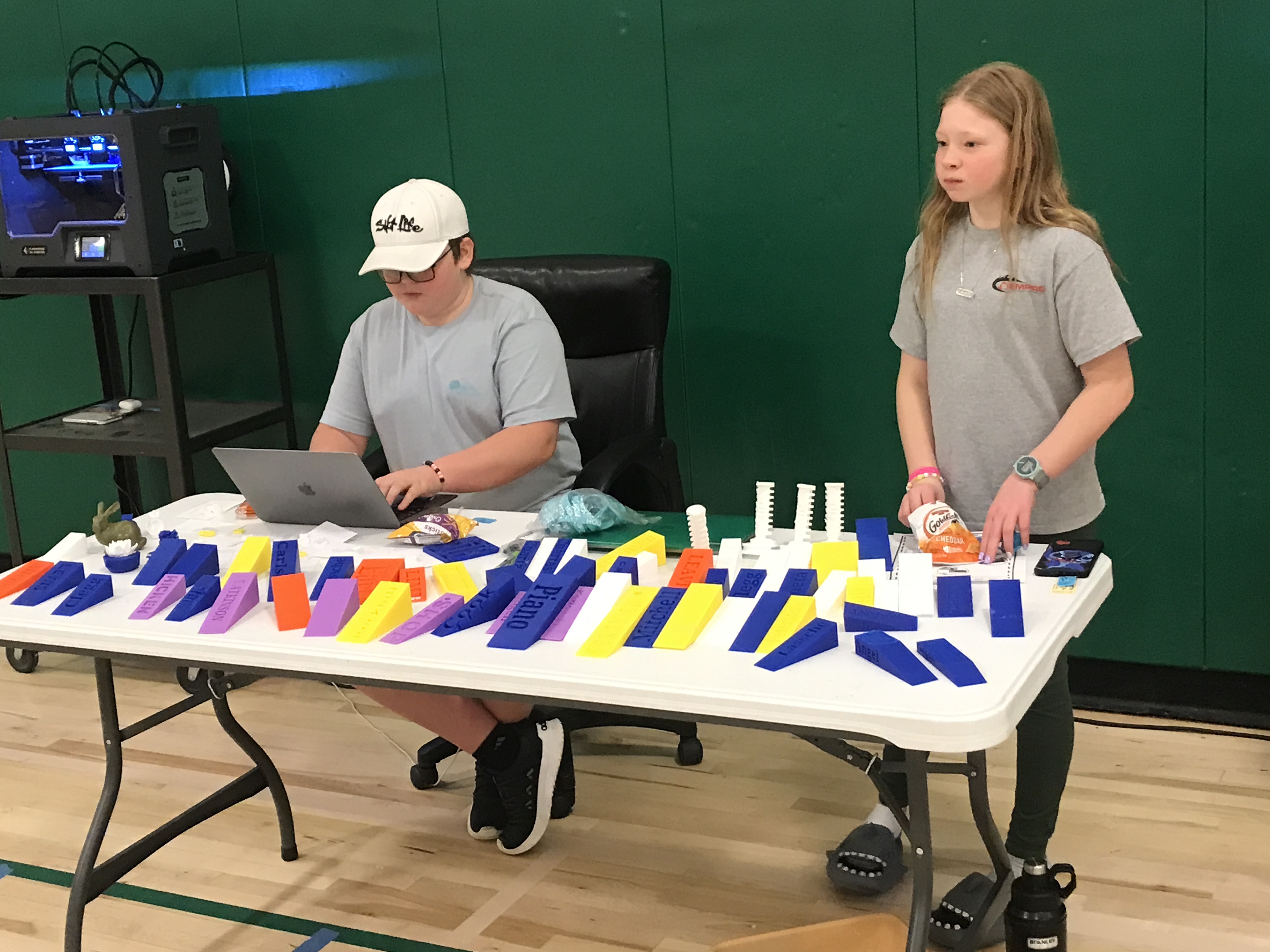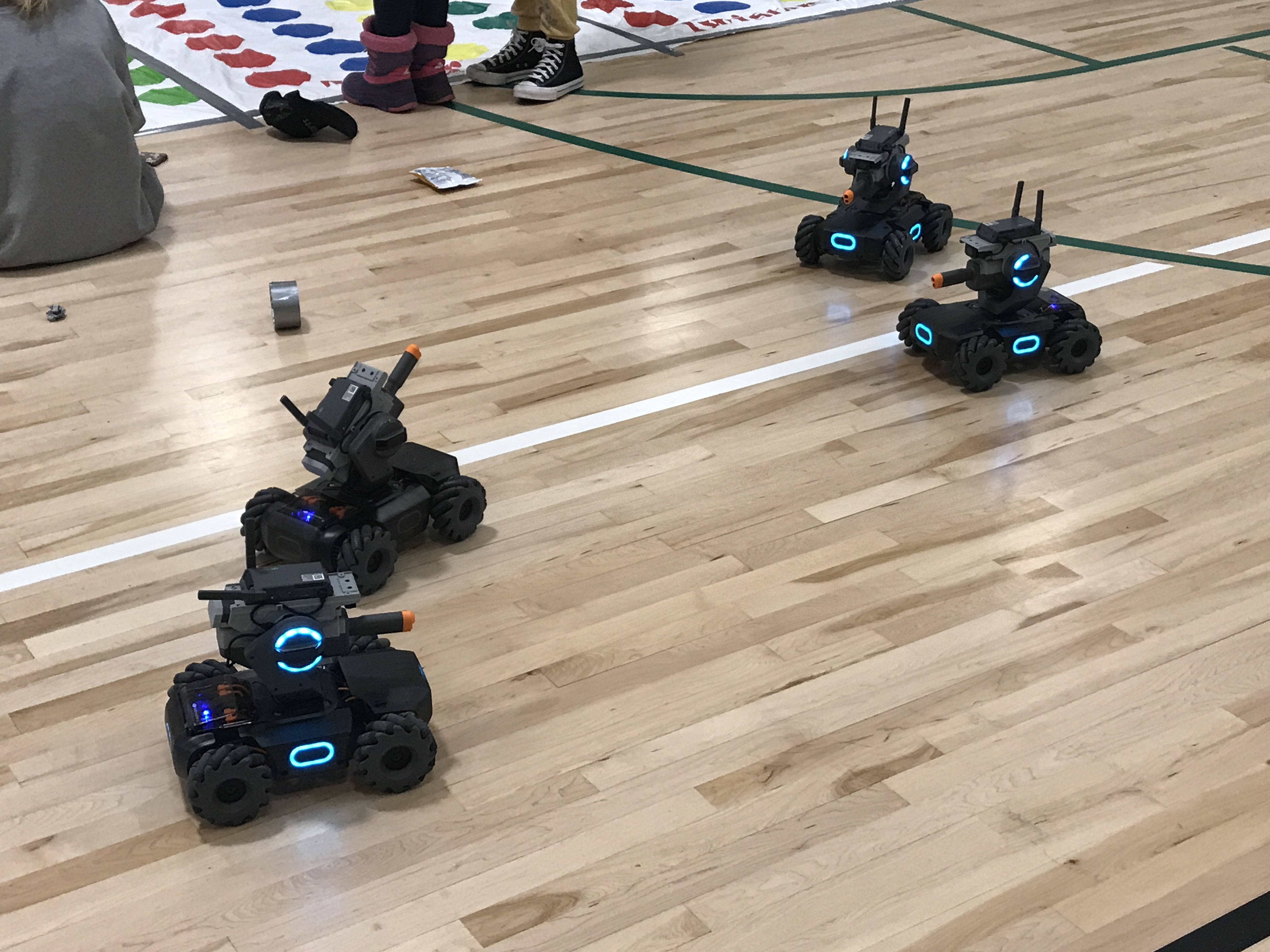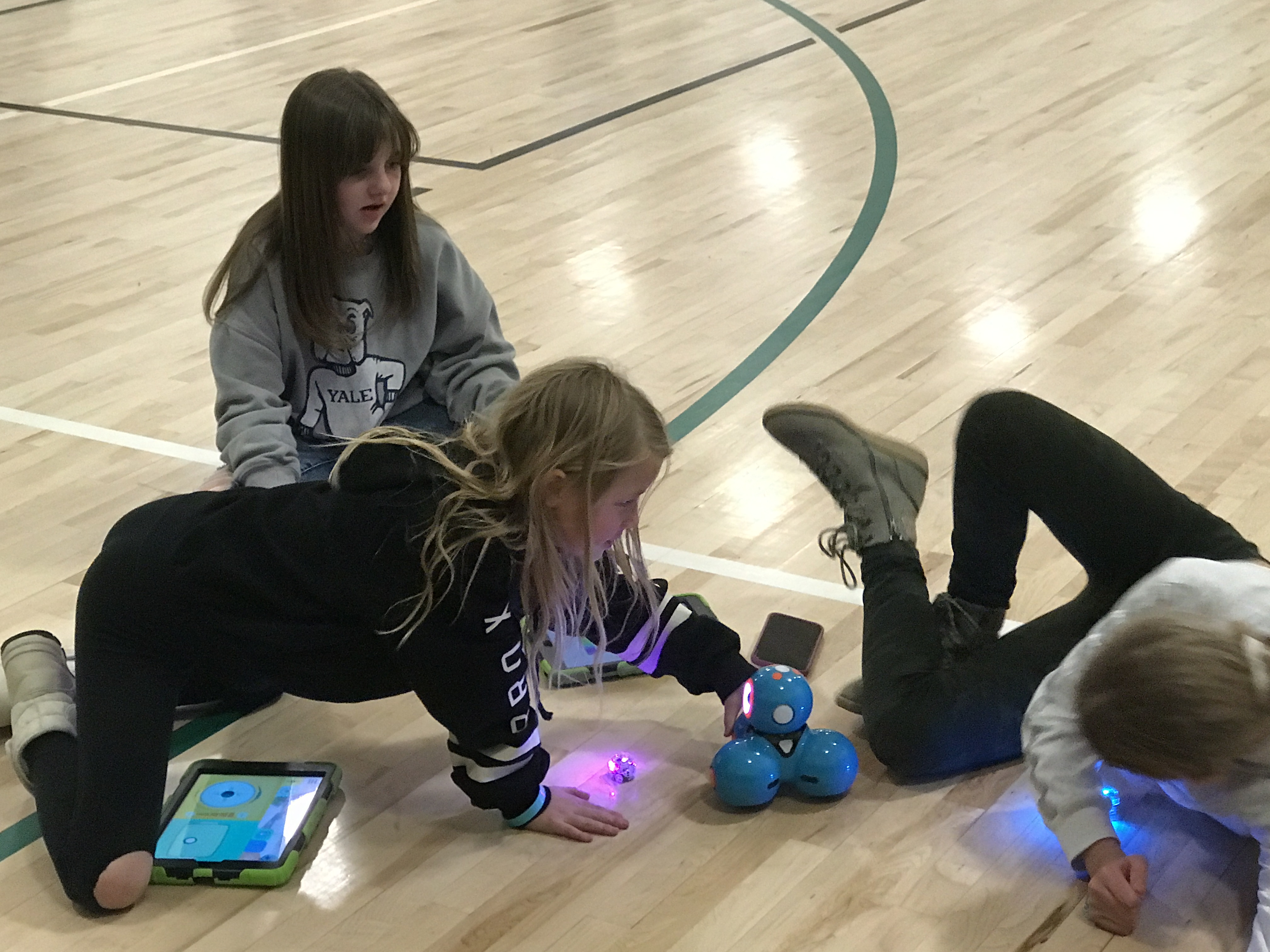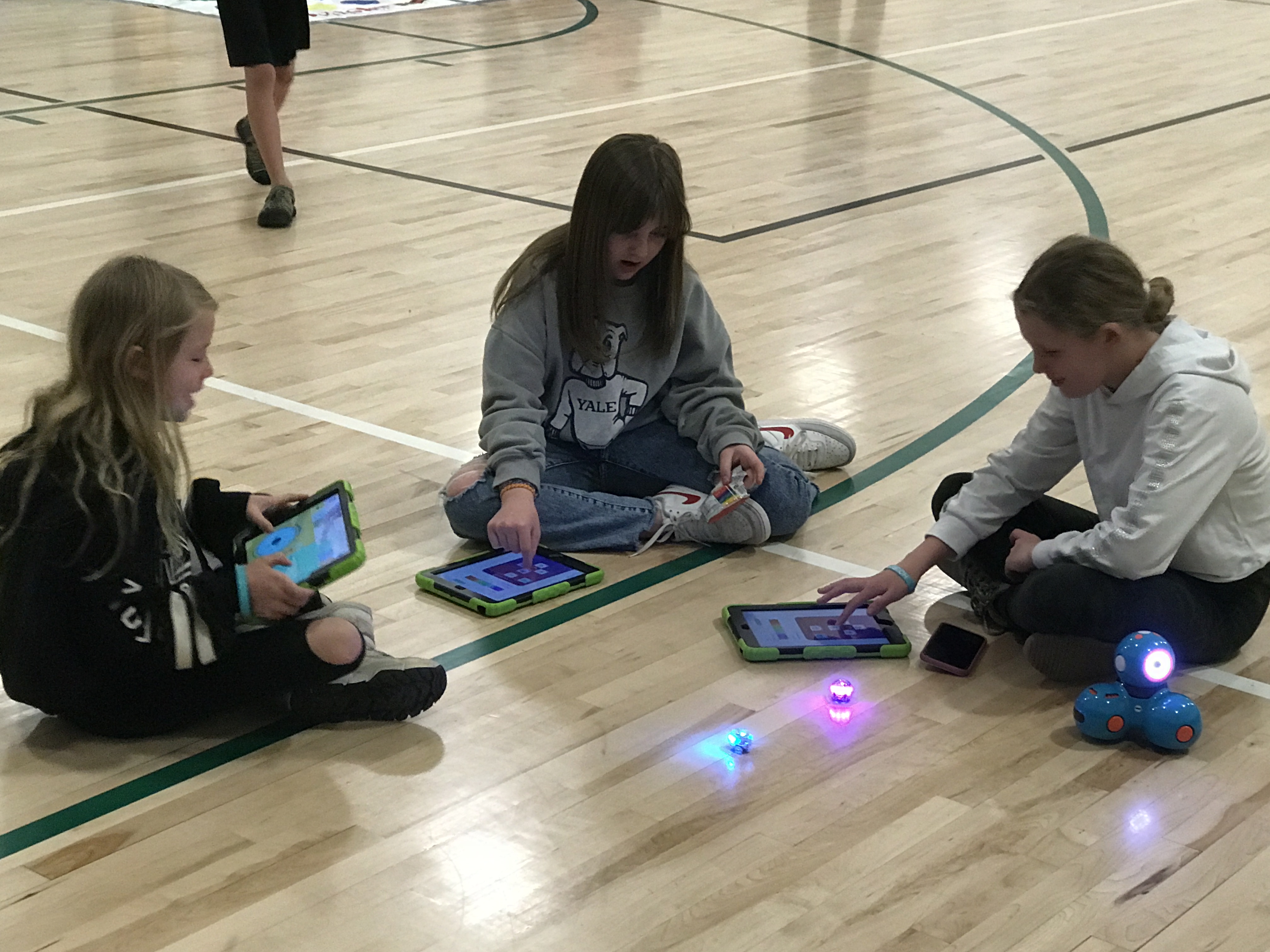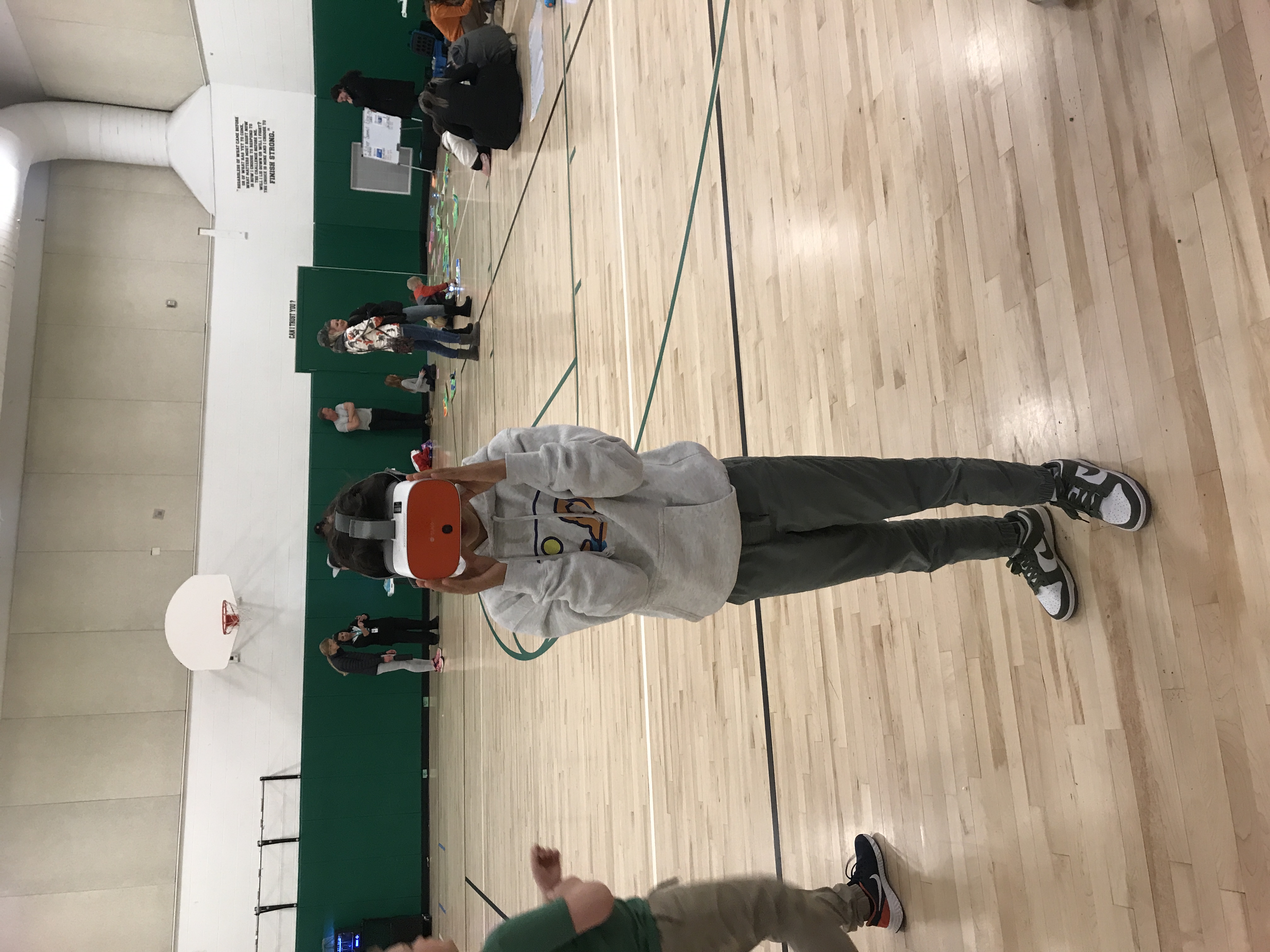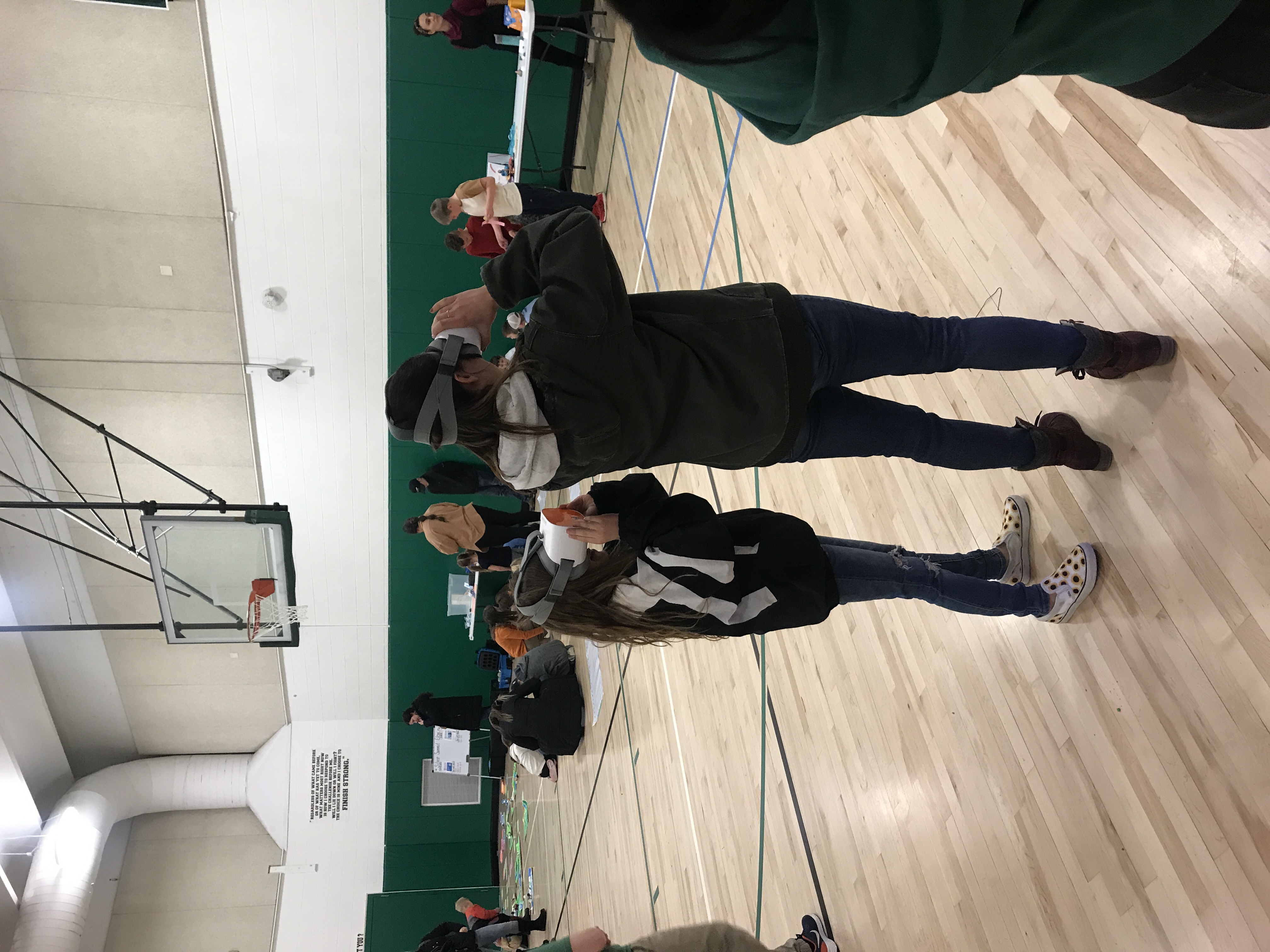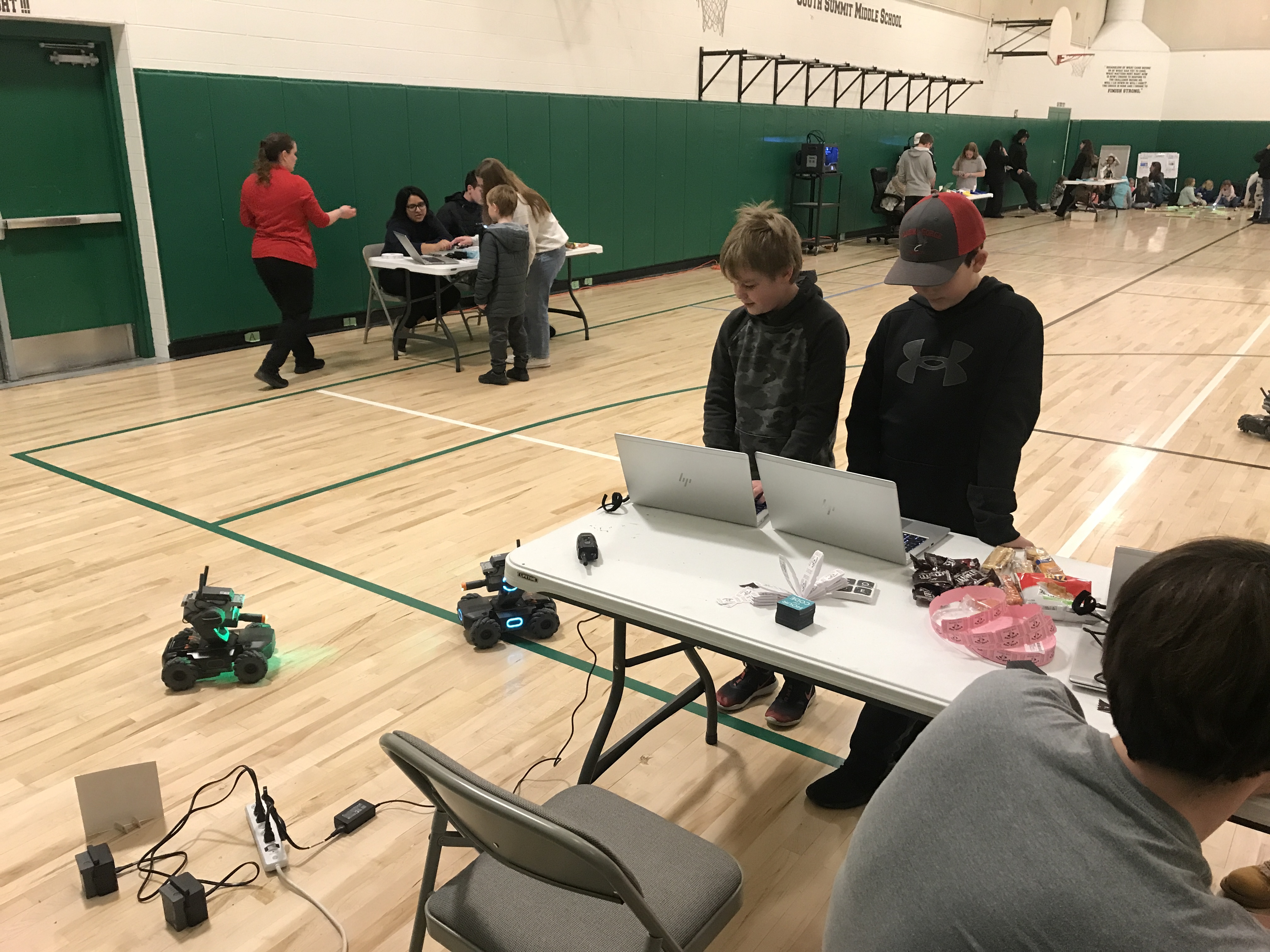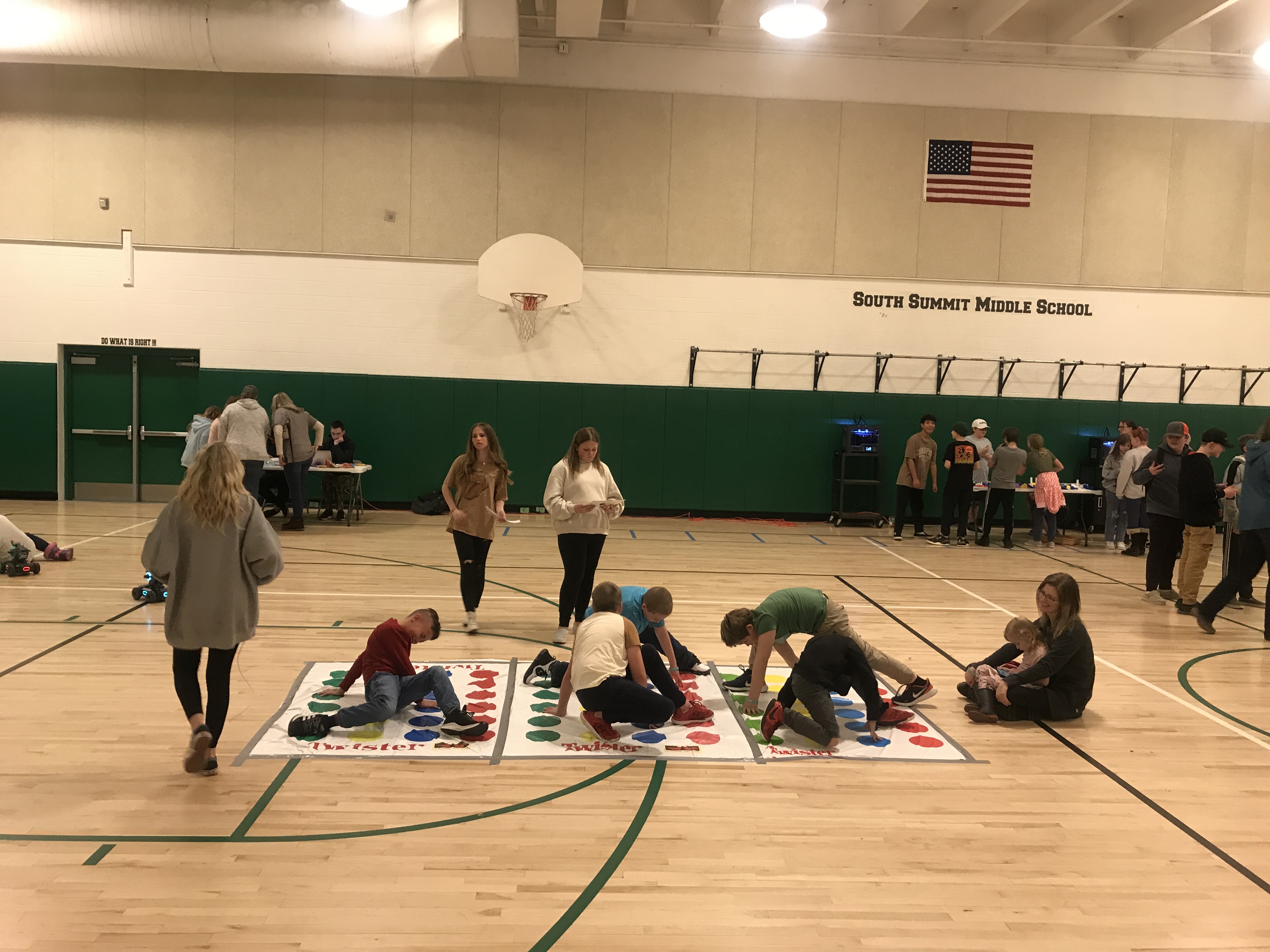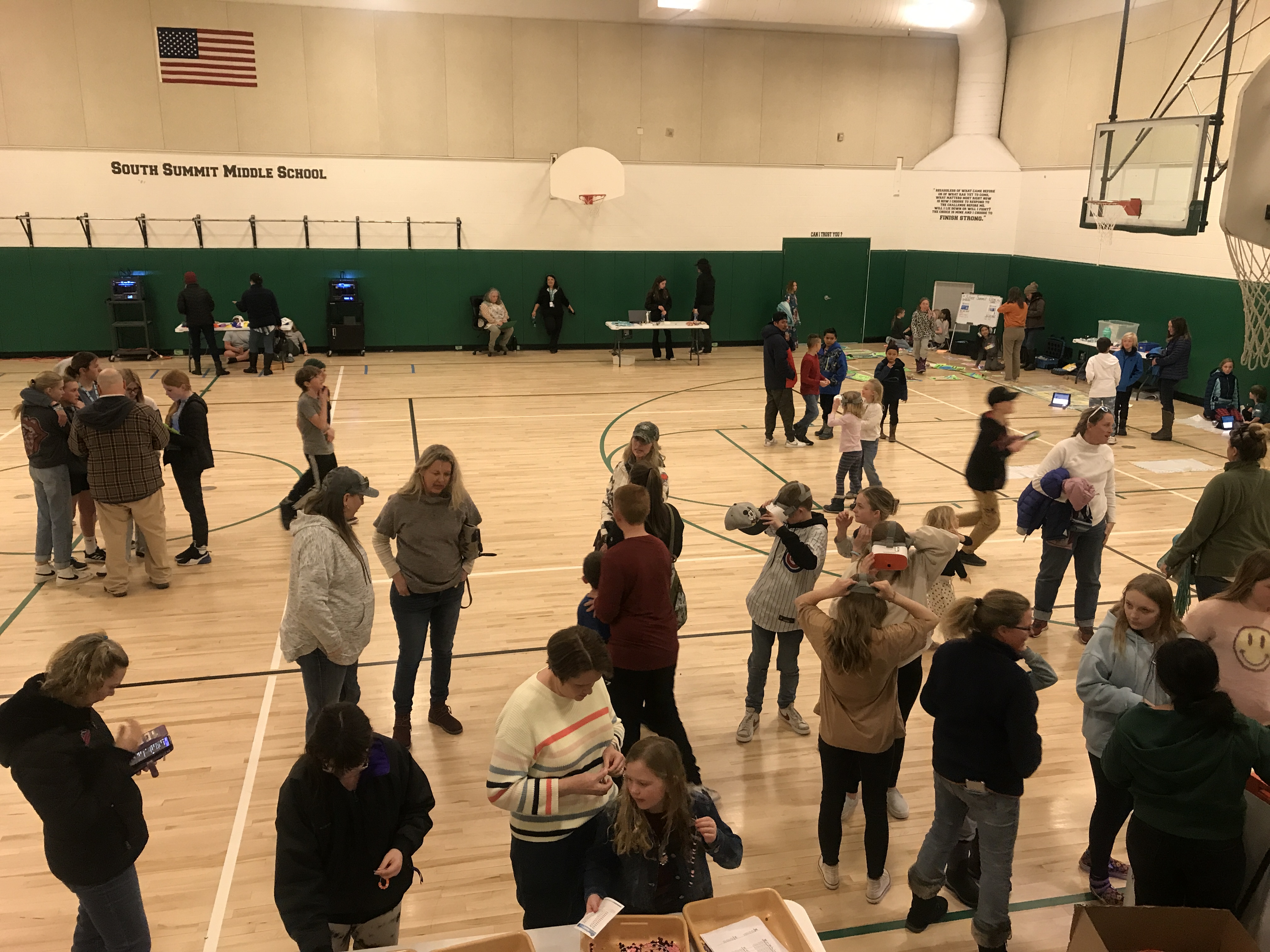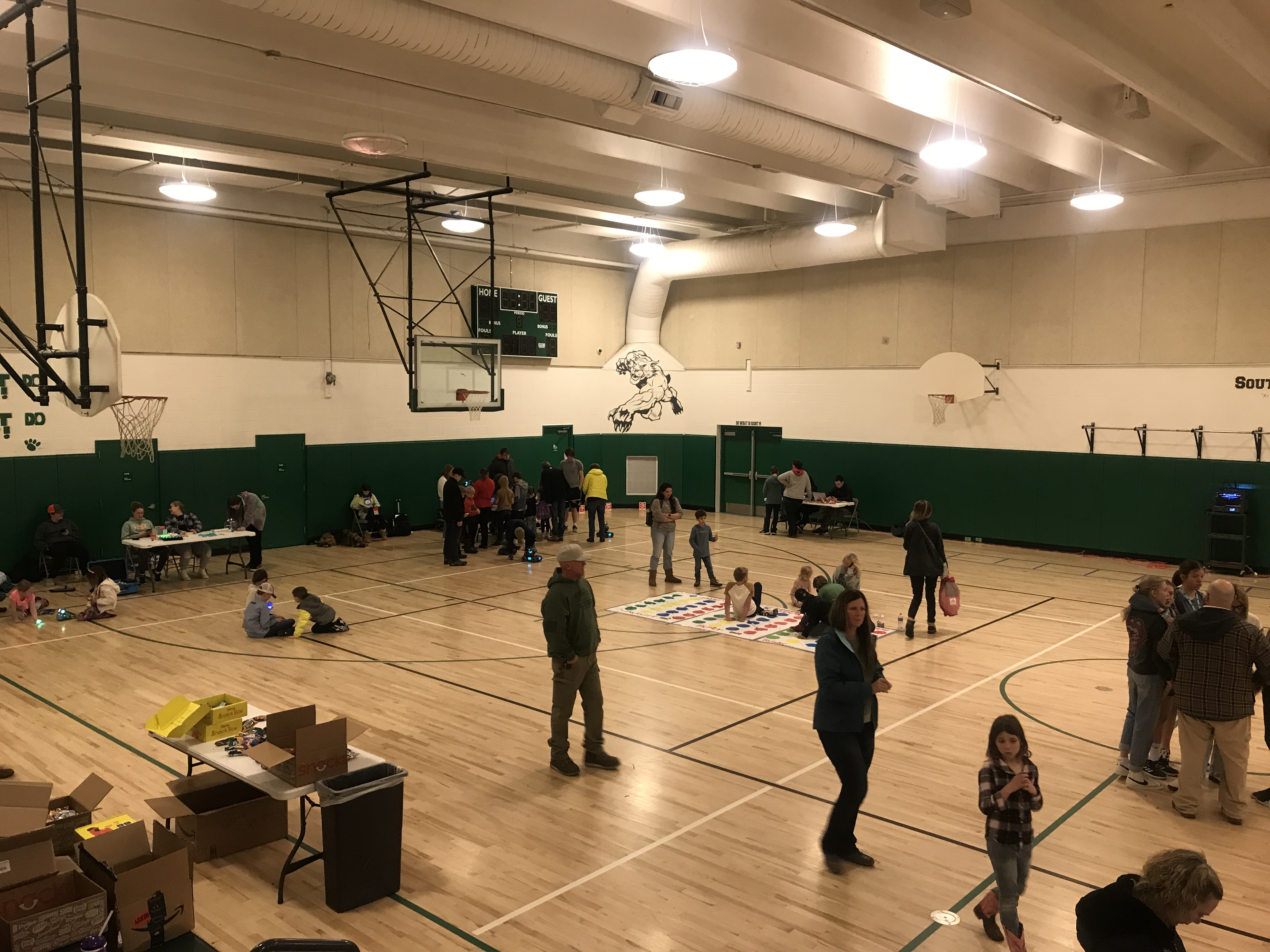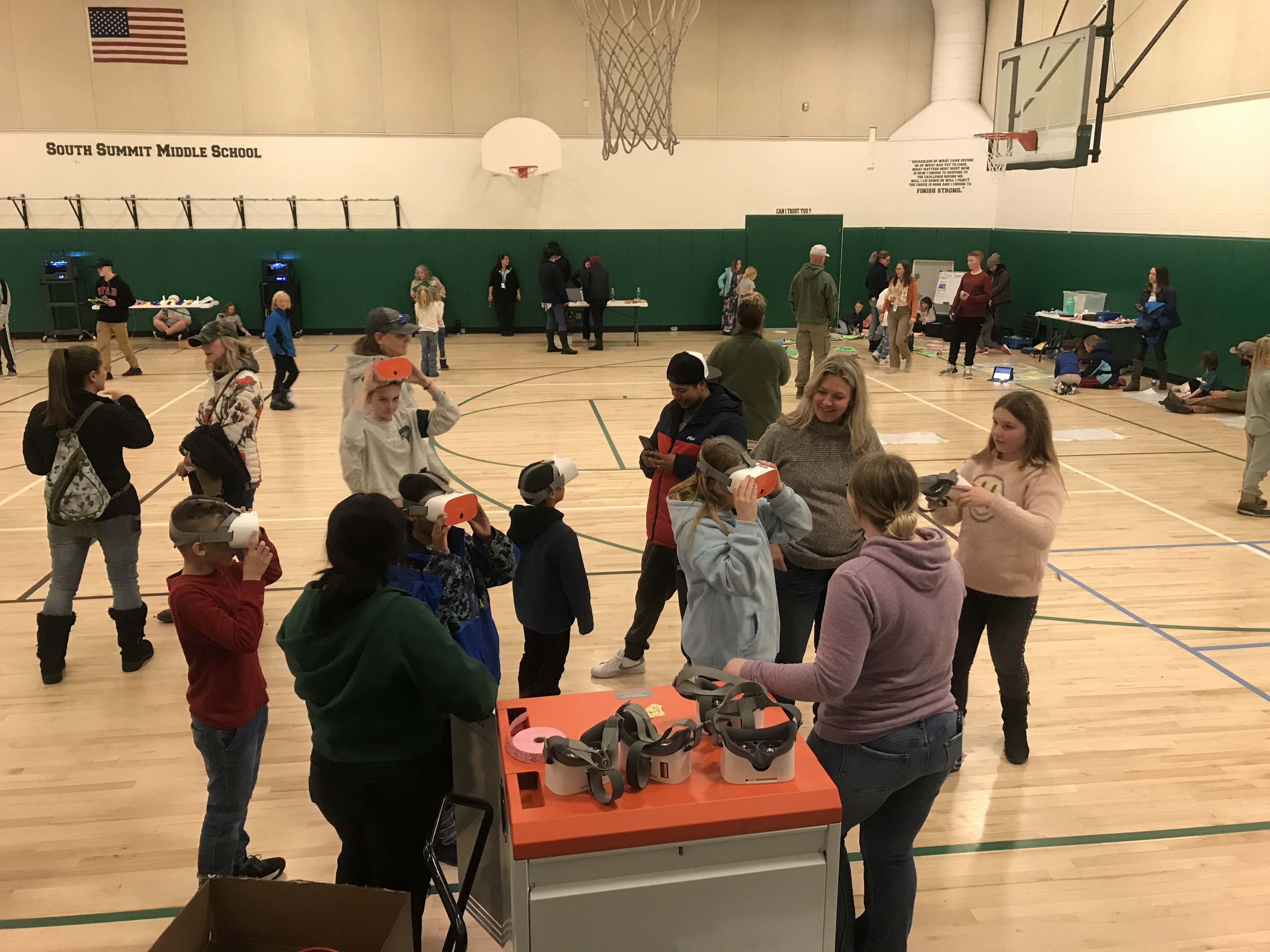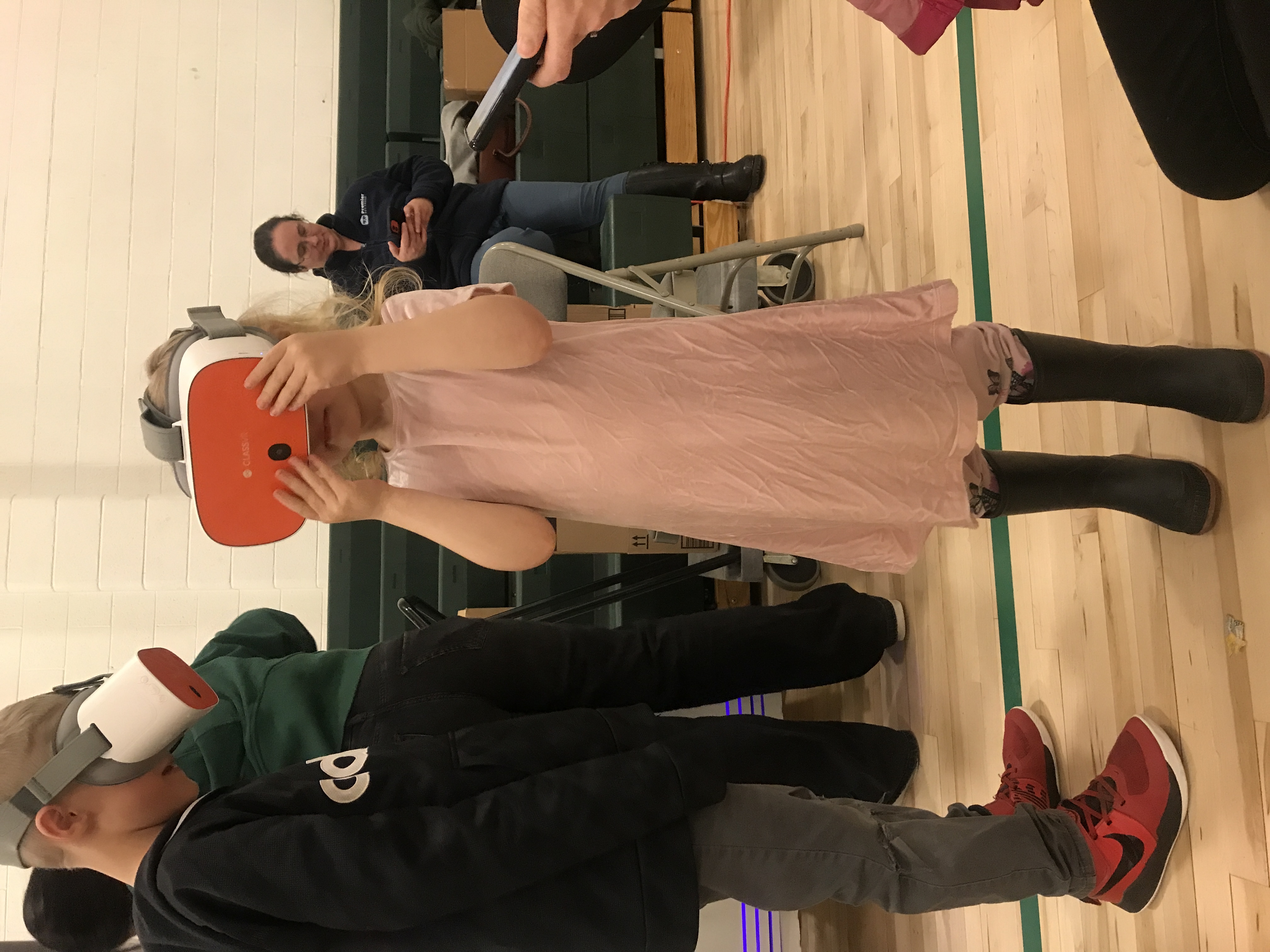 On Friday students had the opportunity to participate in Robot challenges and the students at South Summit High School were invited to attend the Ken Garff eSports State Finals.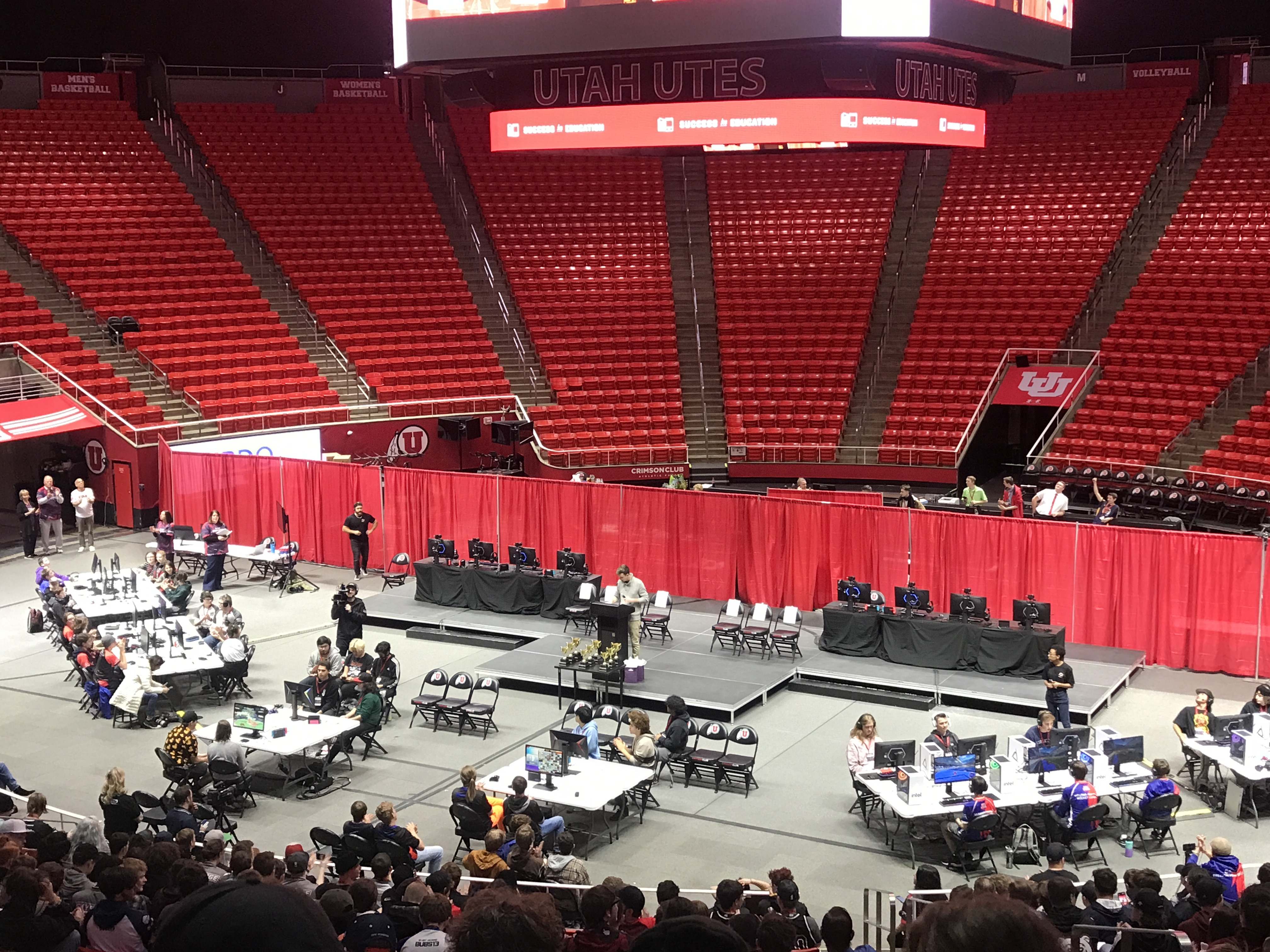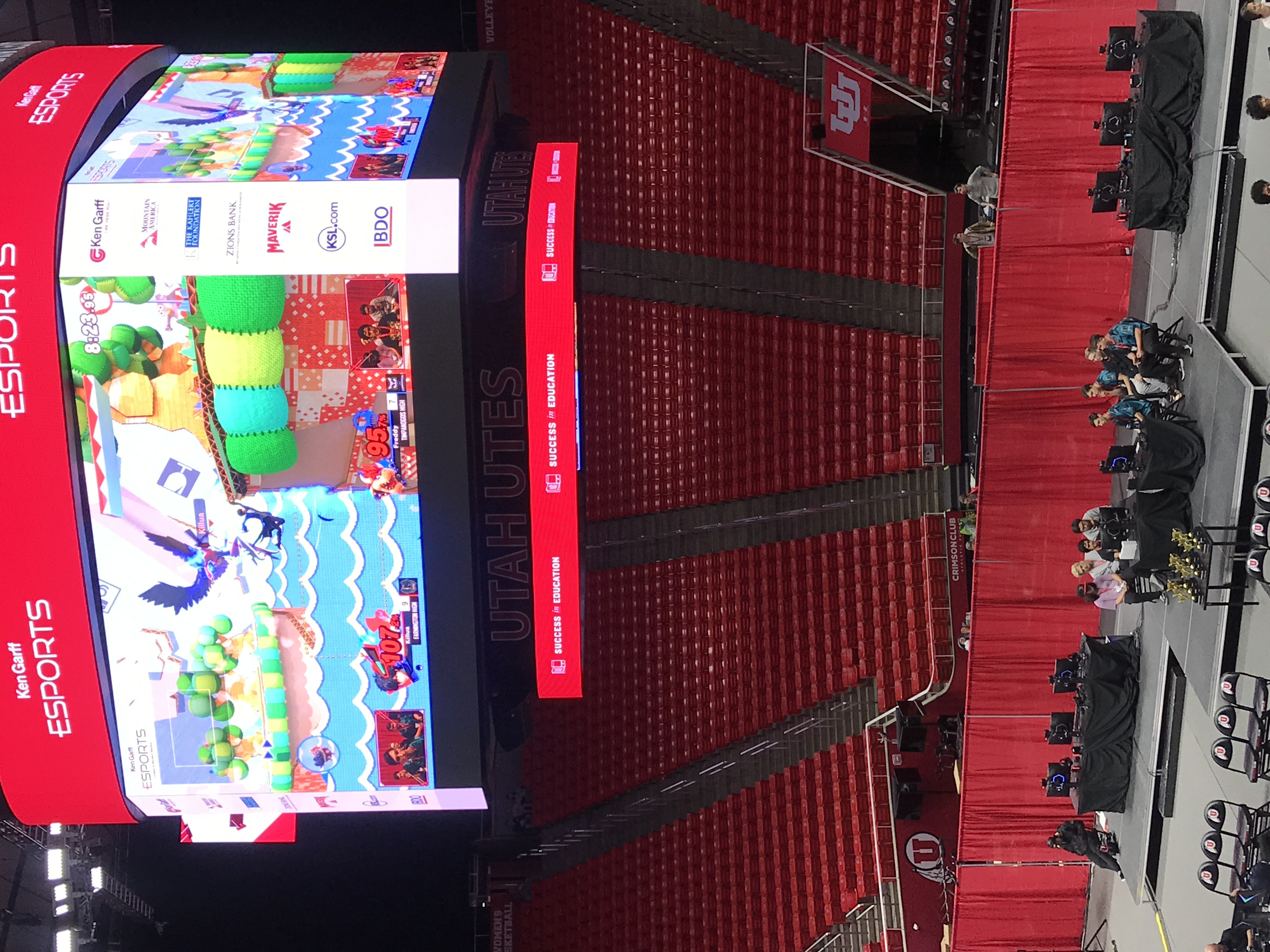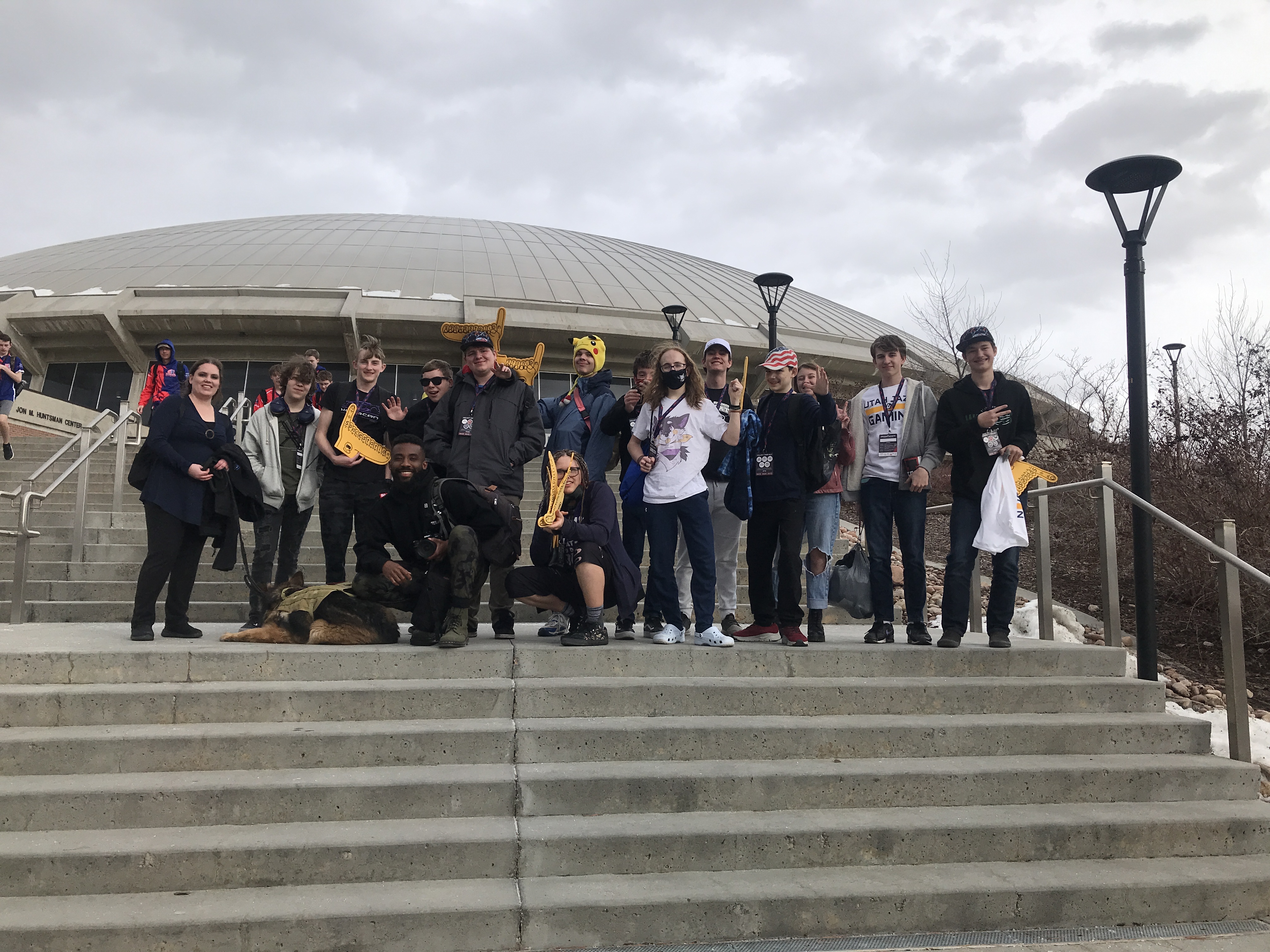 Mrs. Lassche's 6th Grade class is integrating the Lego Spike robot into their curriculum.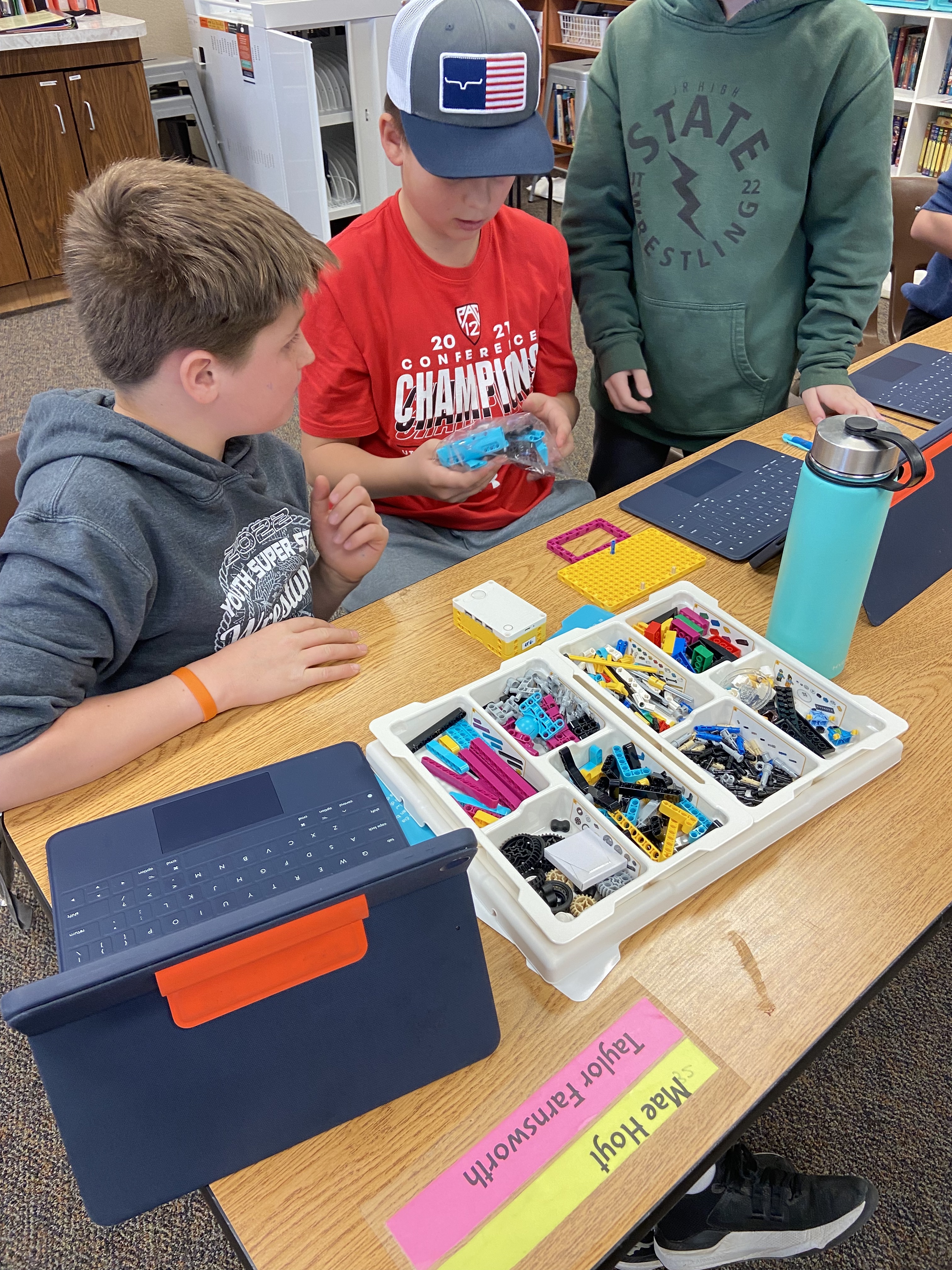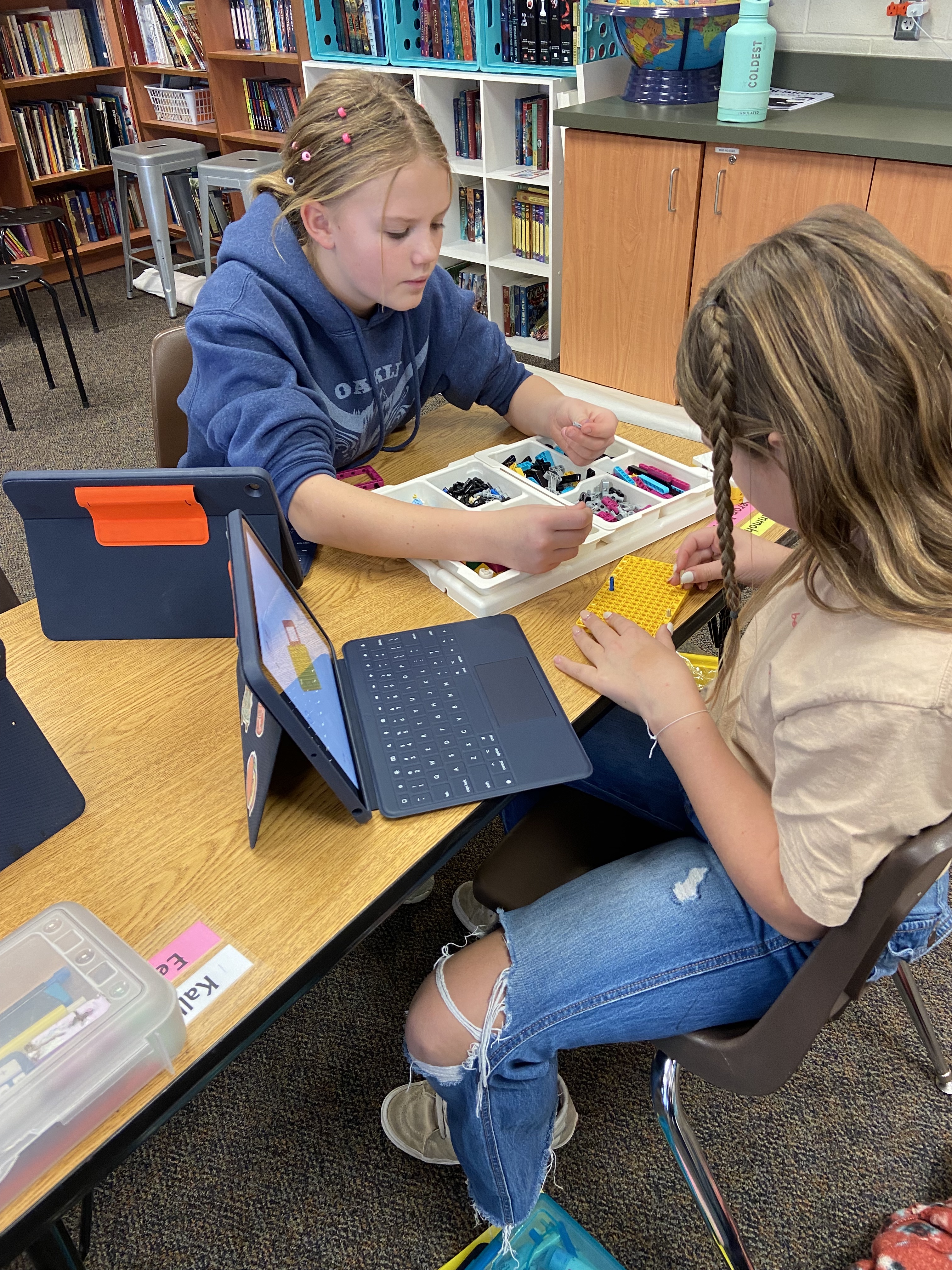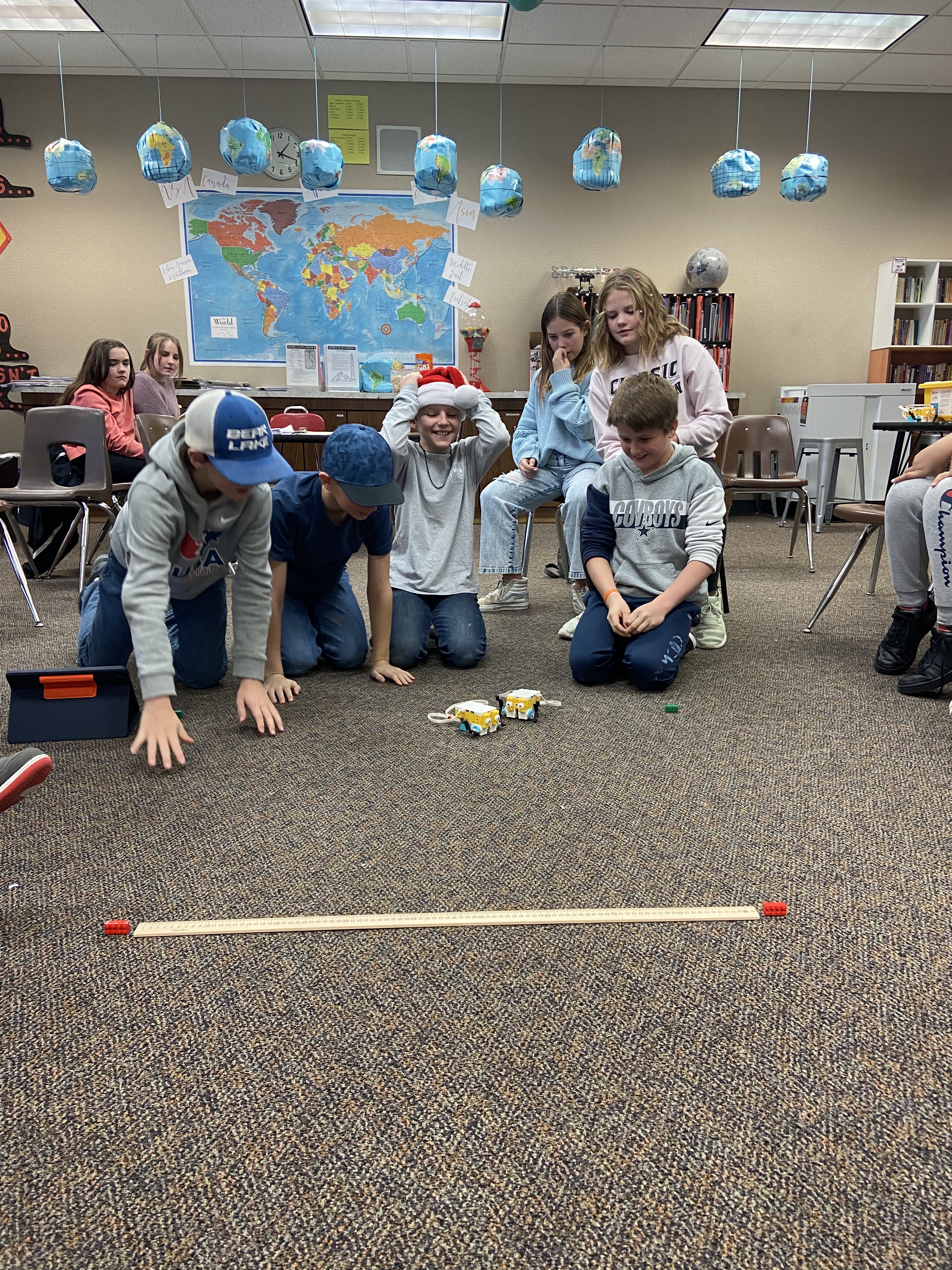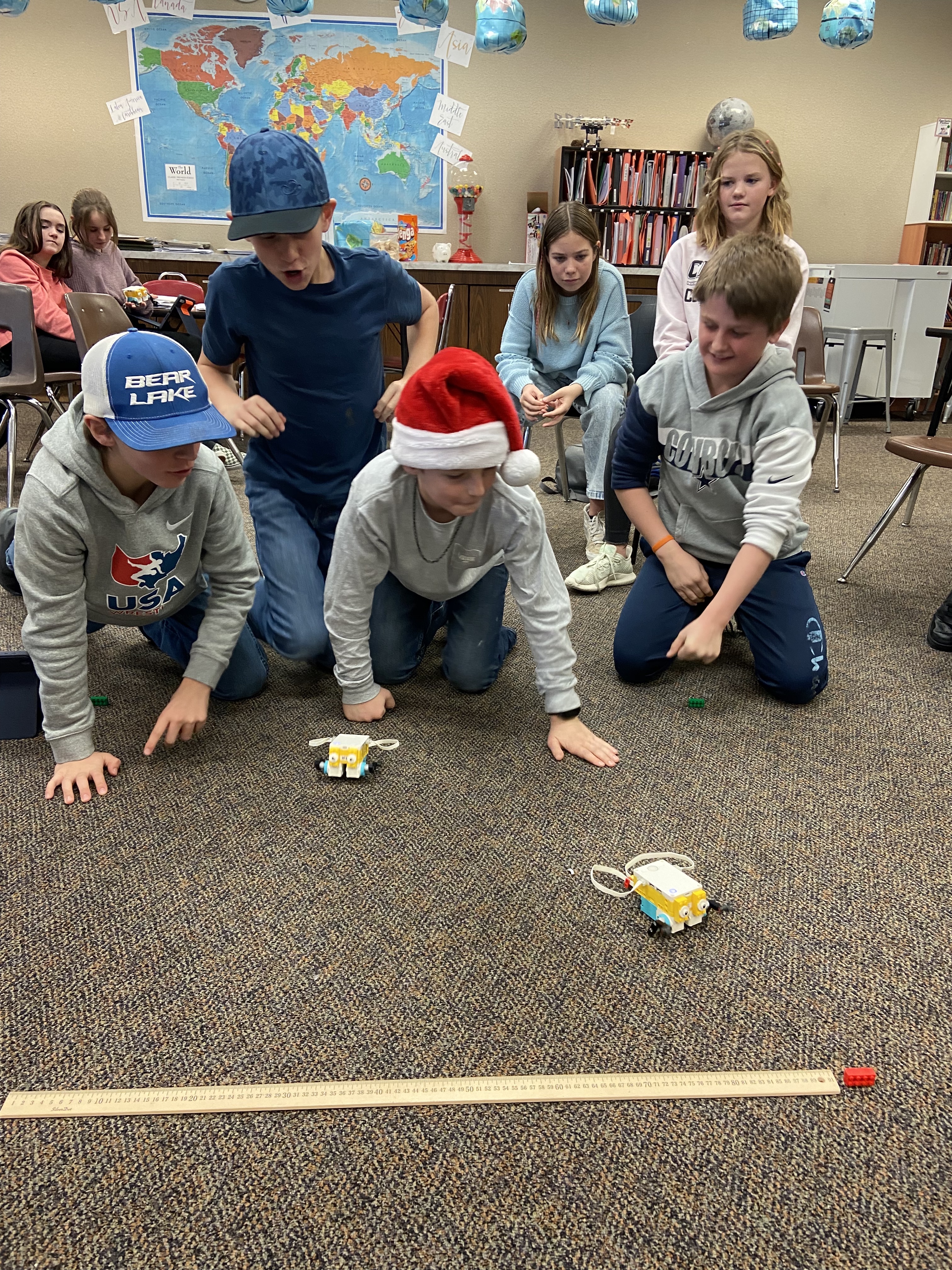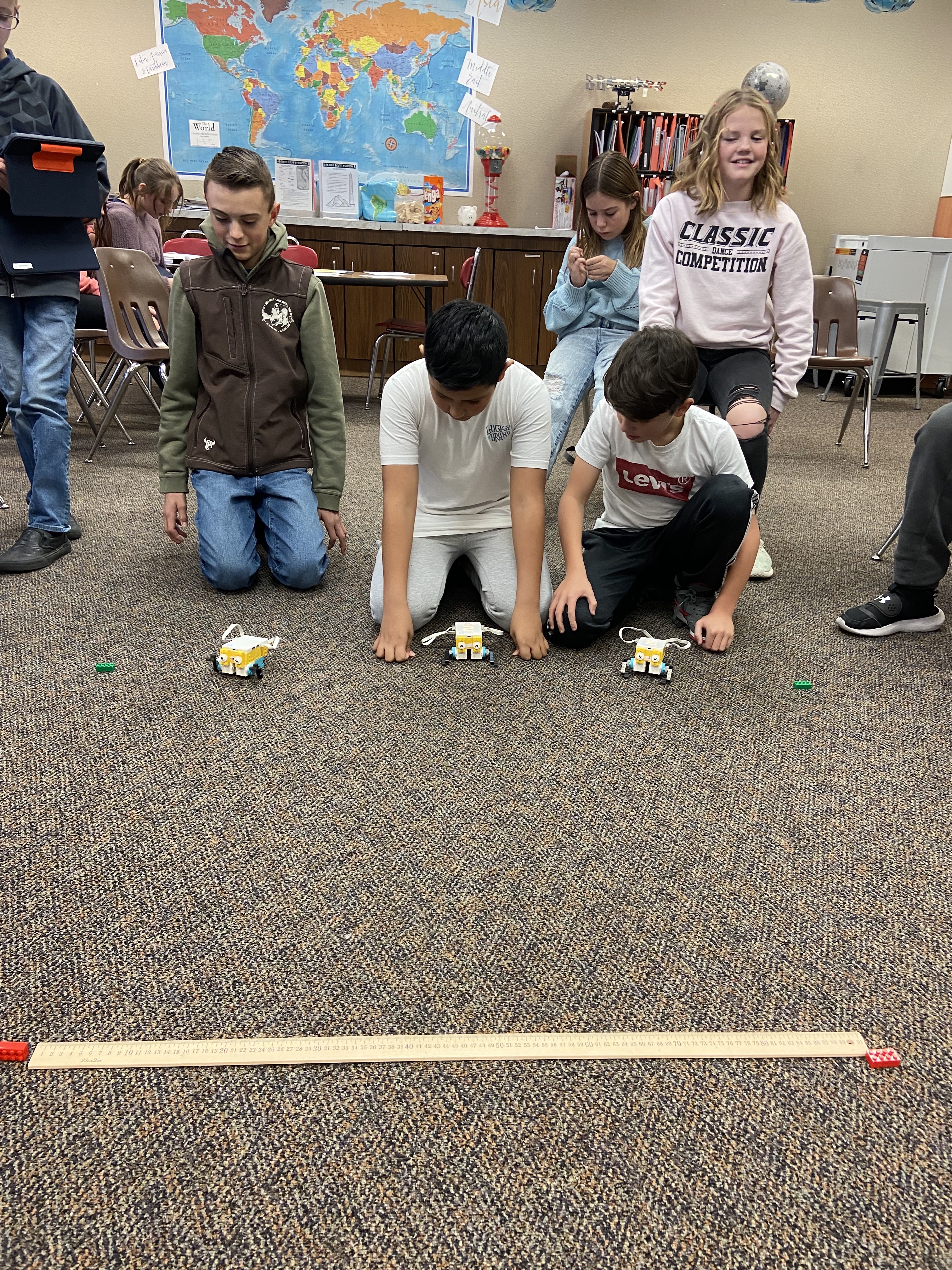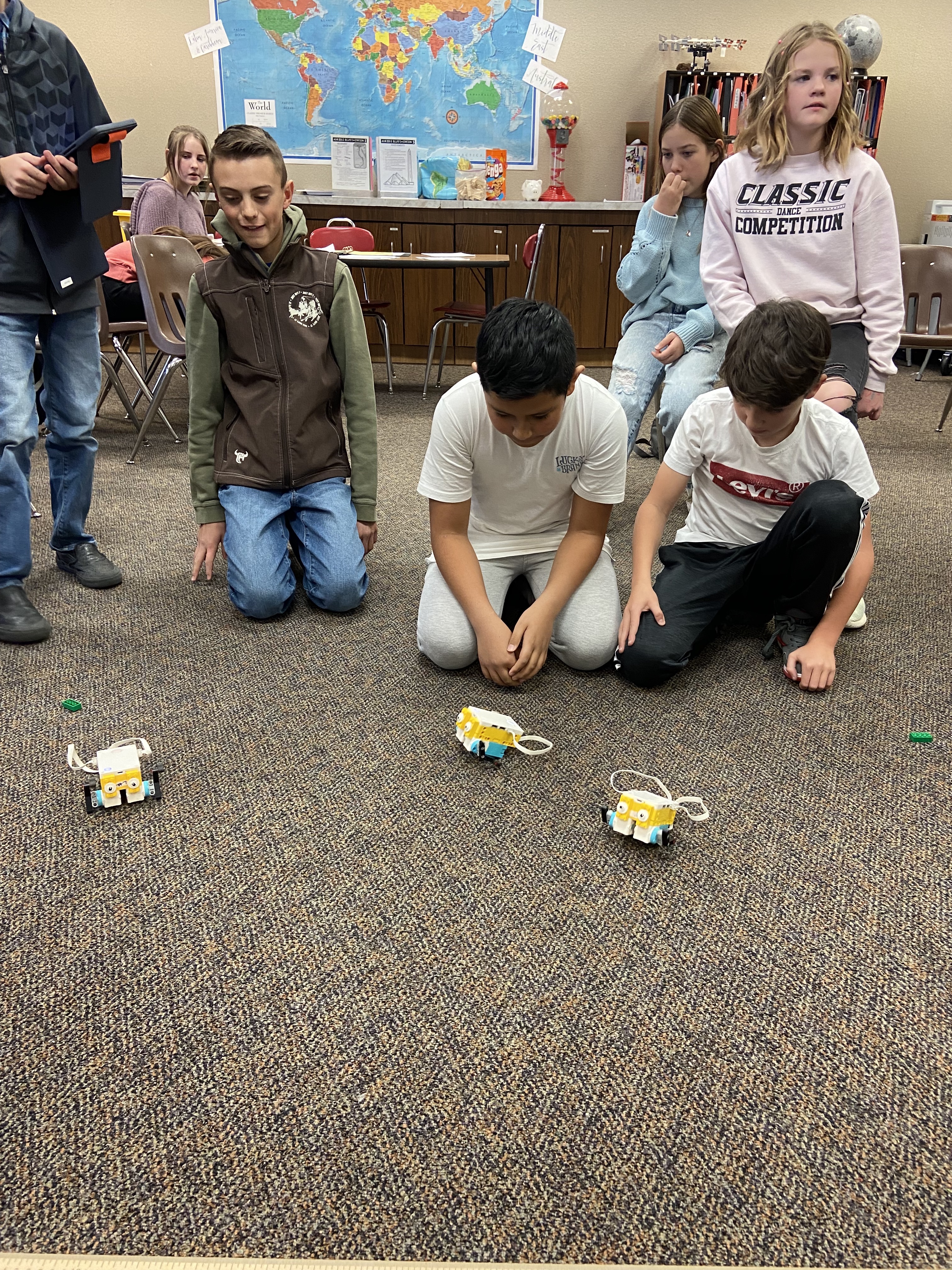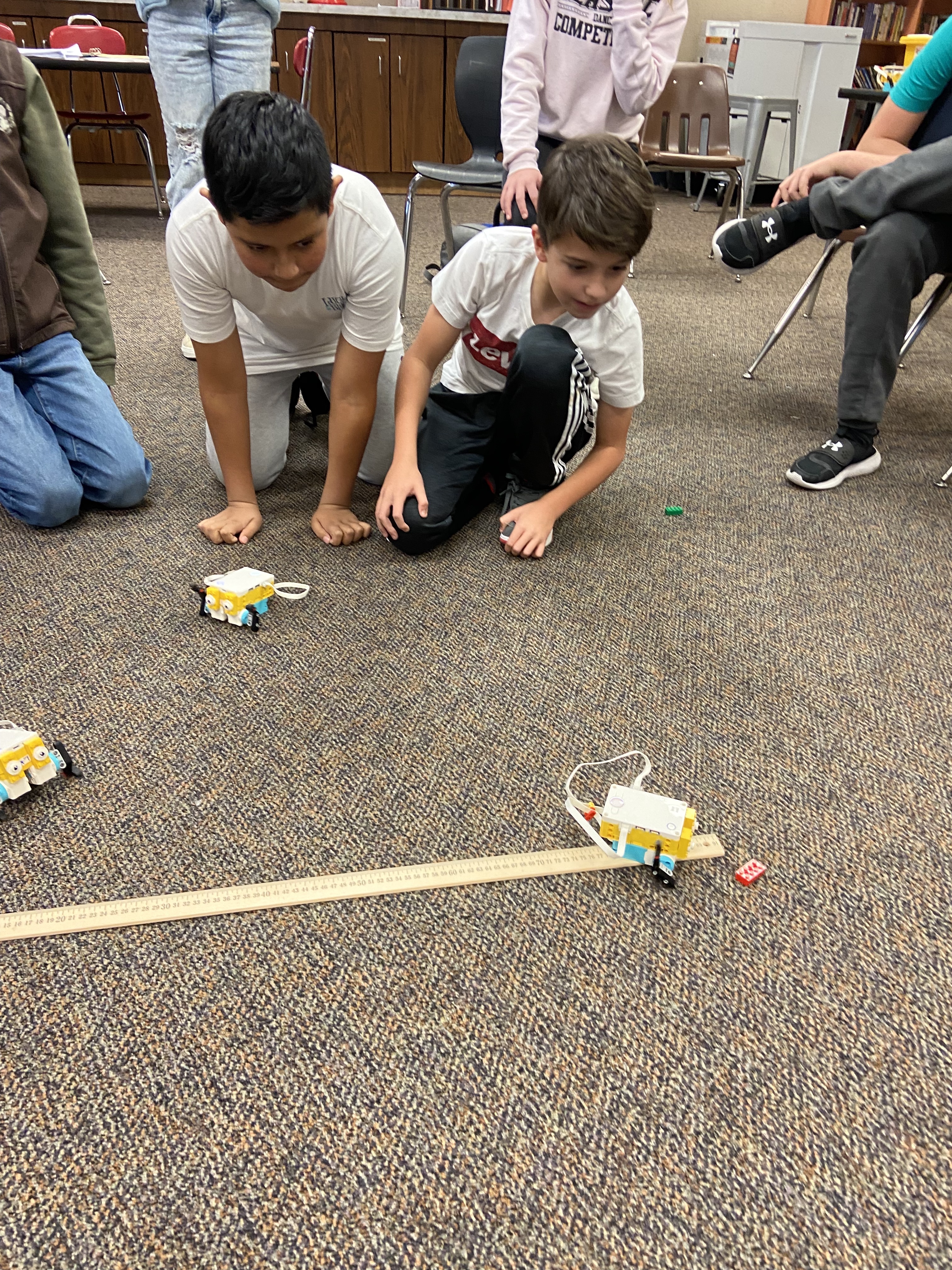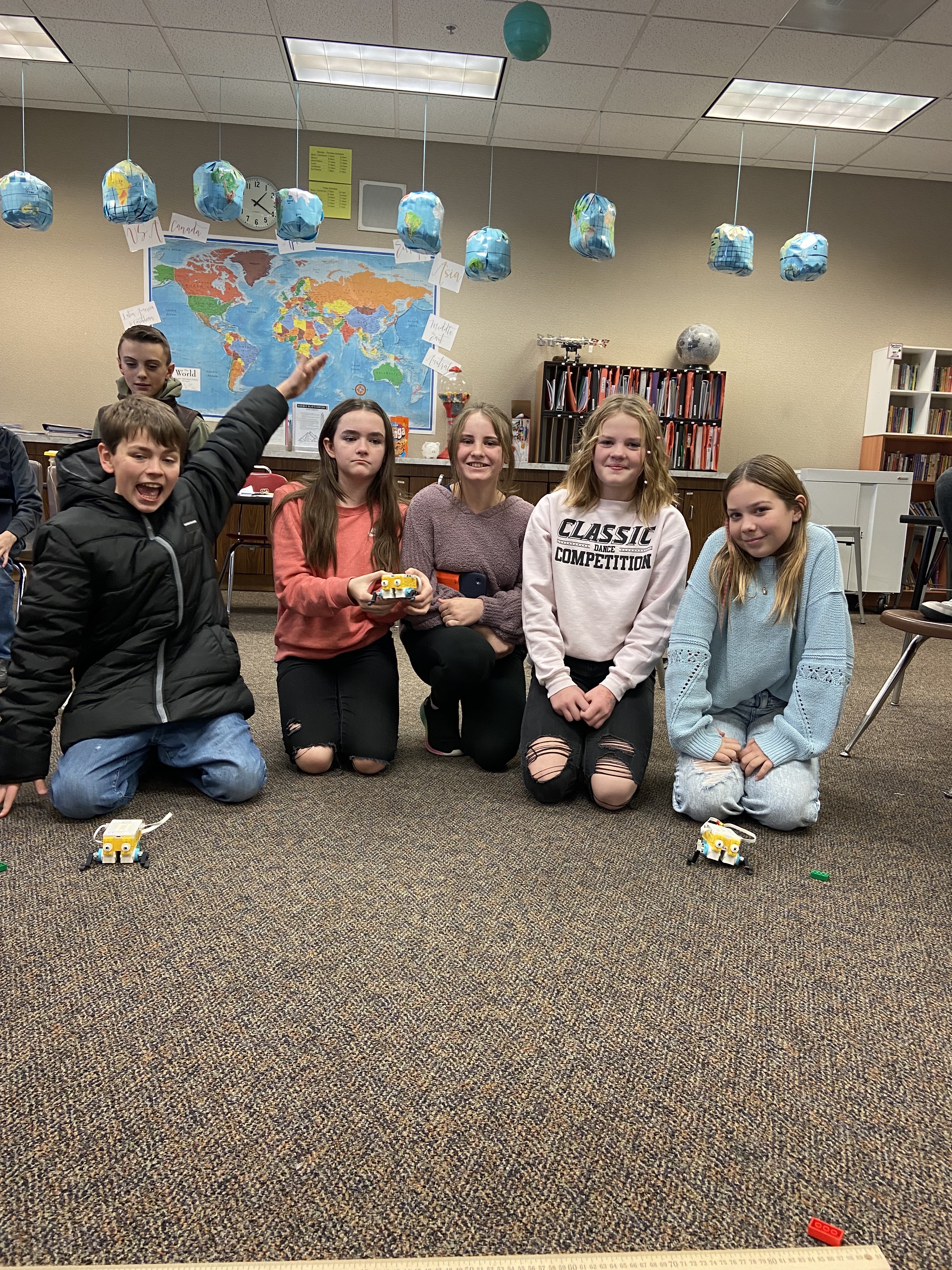 The students summarized the novel Brian's Winter (somebody, wanted, but, so, then) then they moved through the rectangle and had the Sphero speak their summary. Super fun!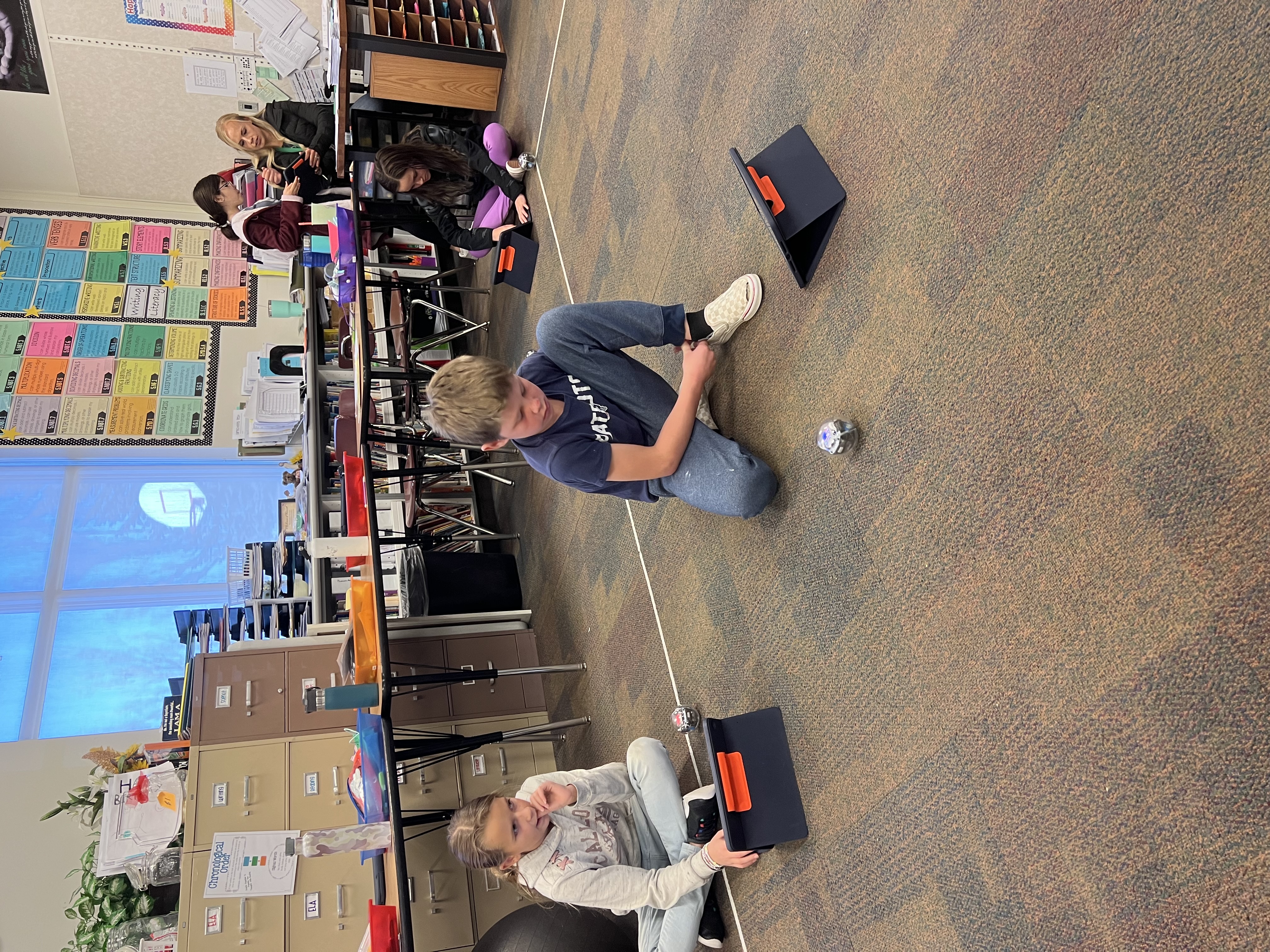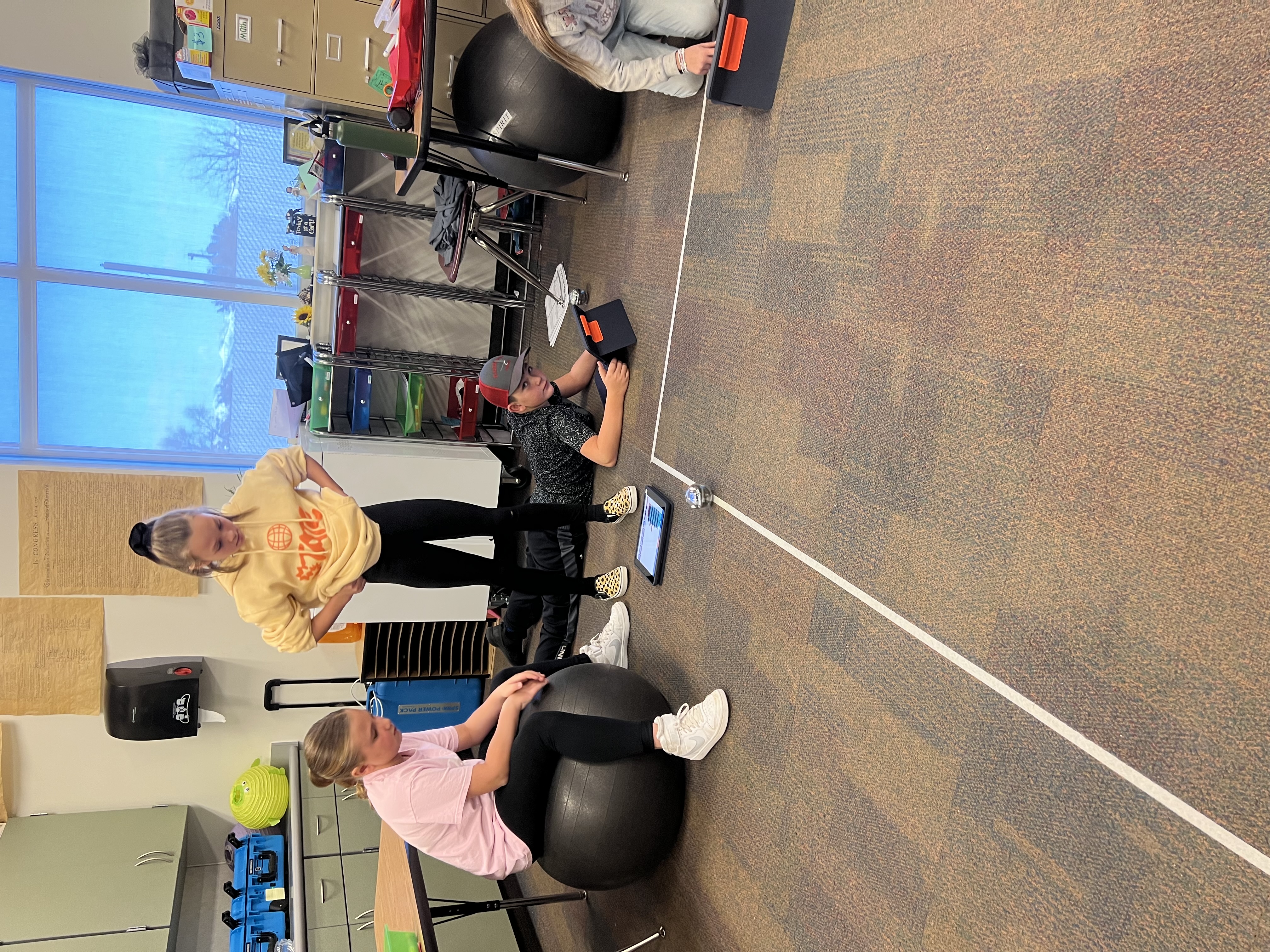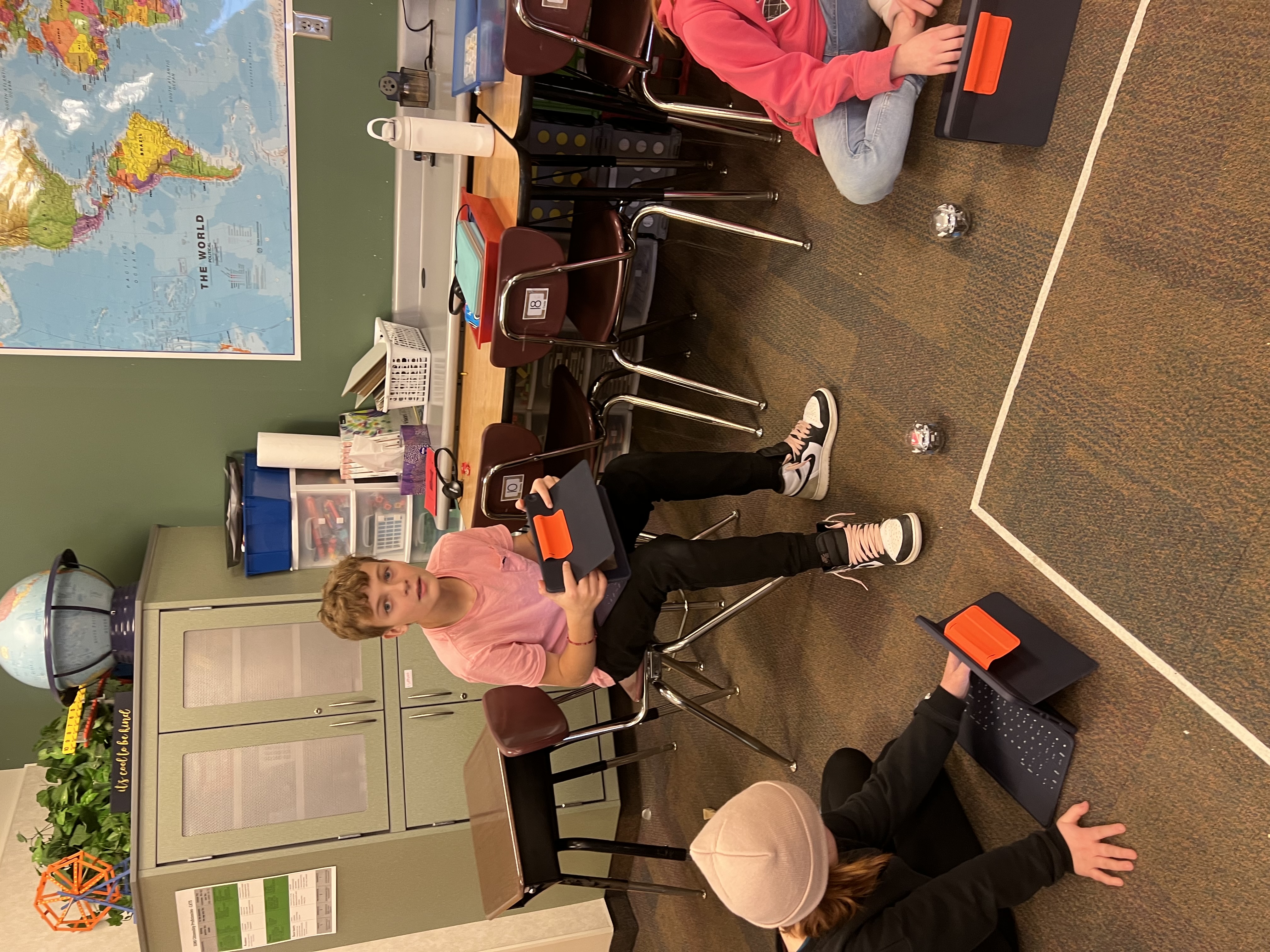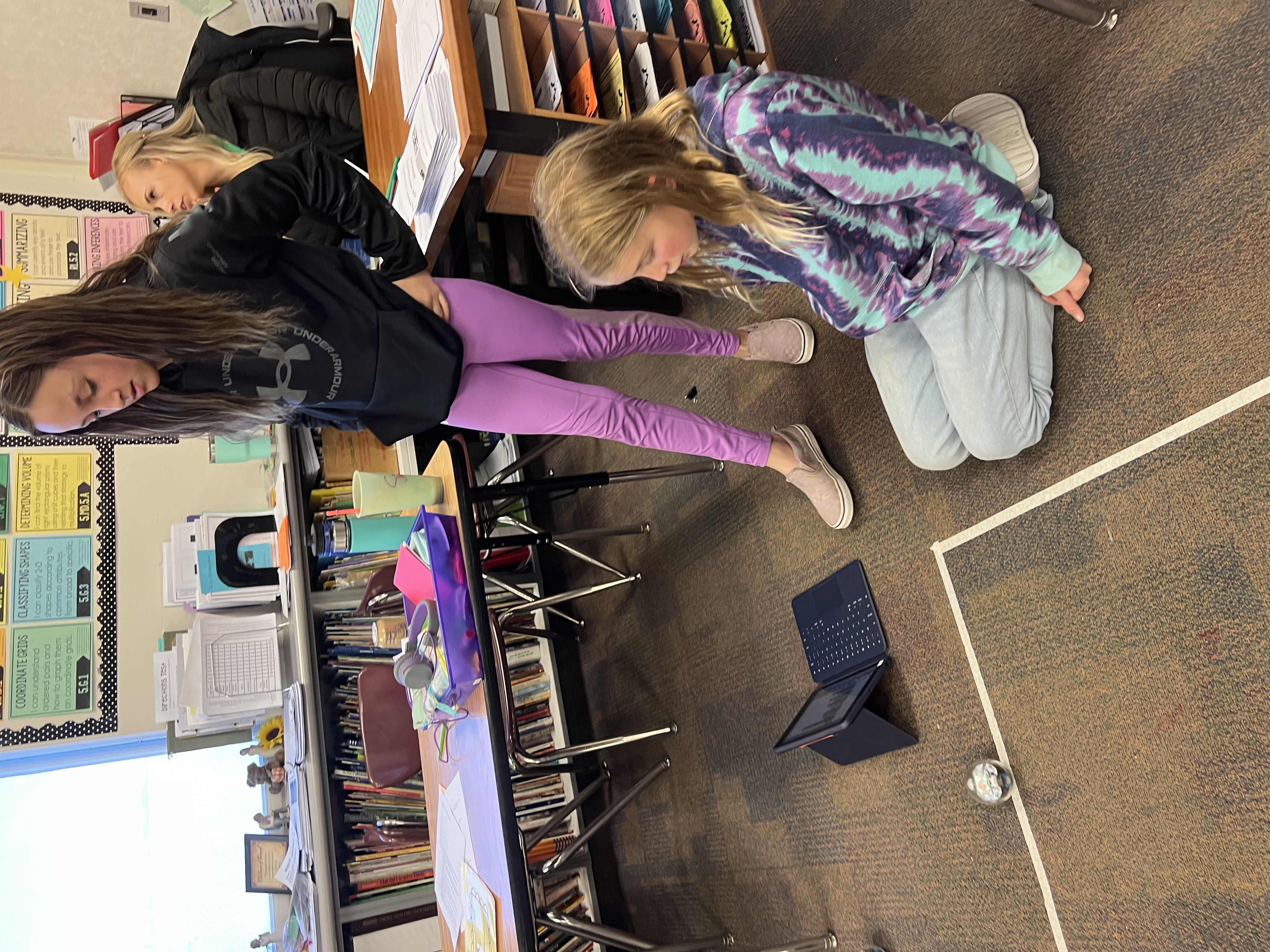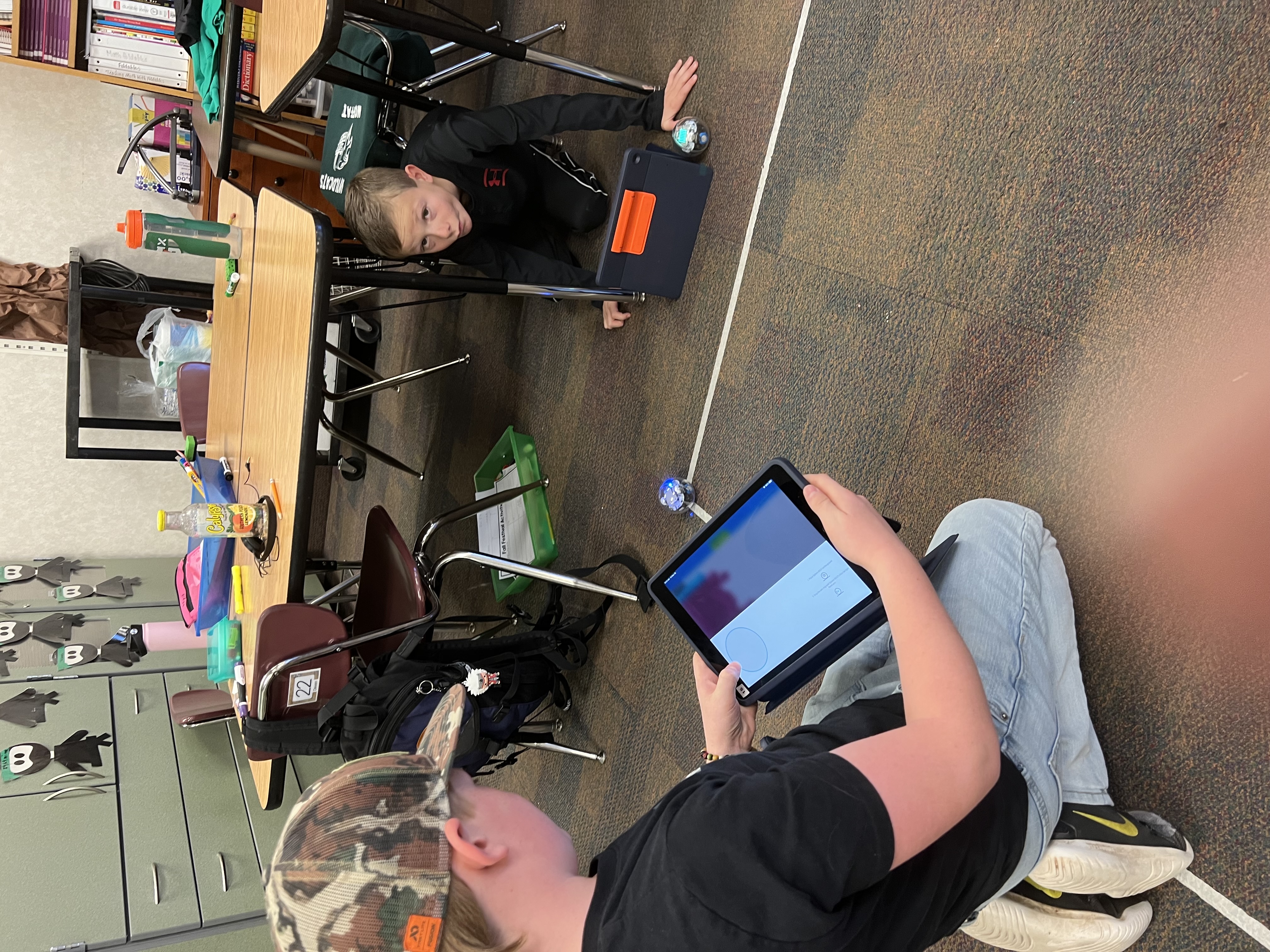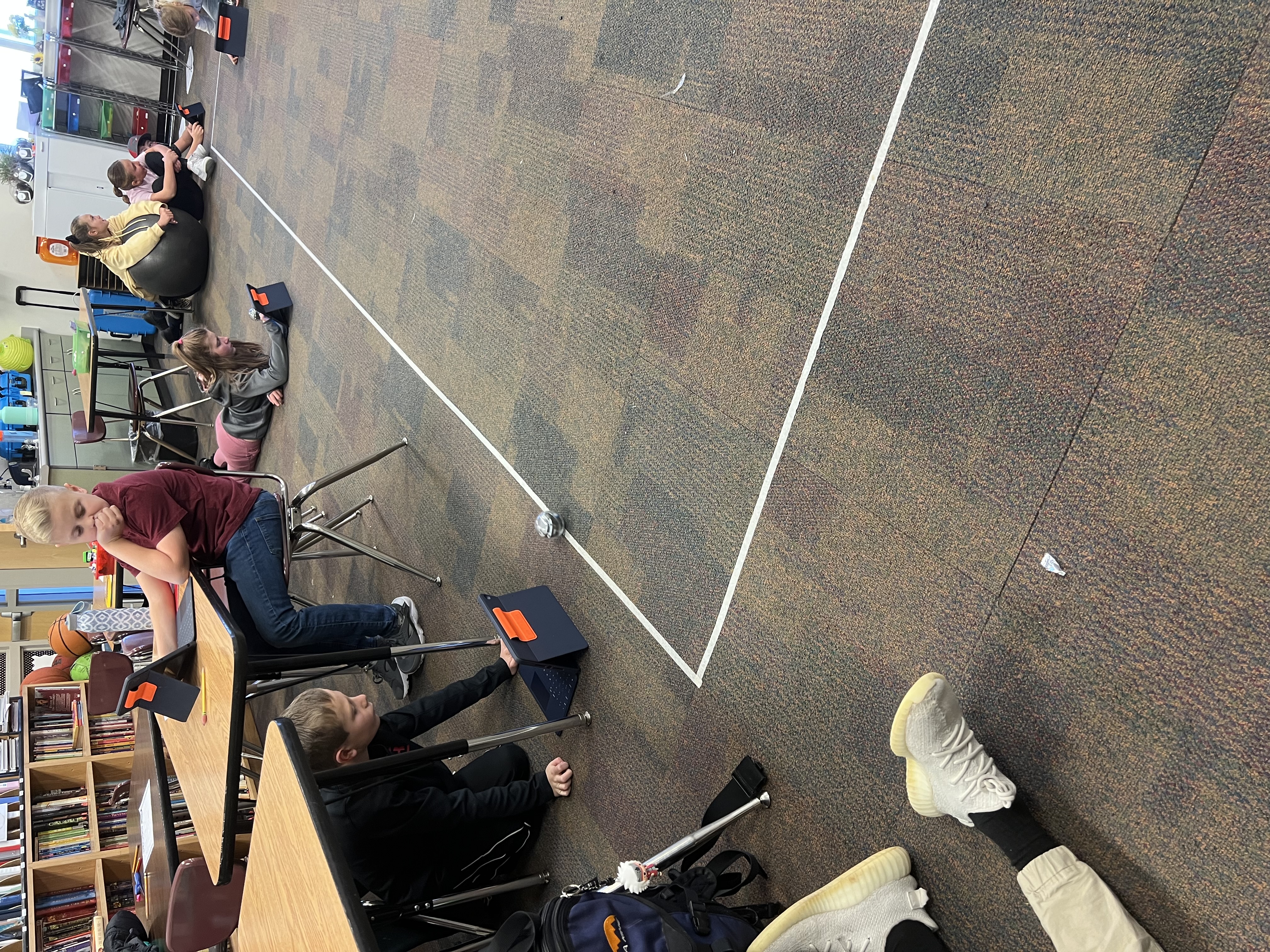 Students in Mrs. McCormick's 5th grade class have been learning how to use coding and robots to move through vision boards and obstacle courses.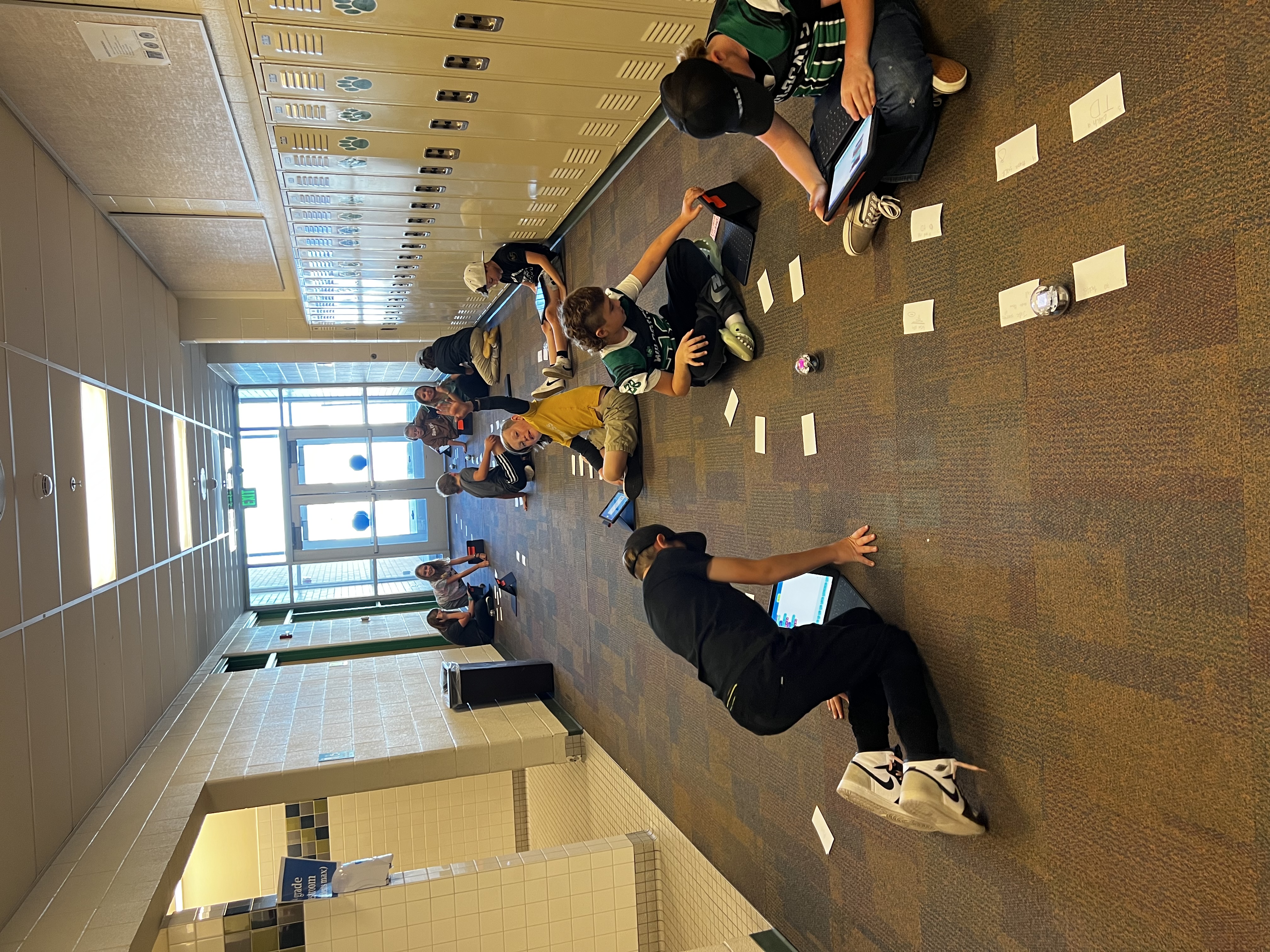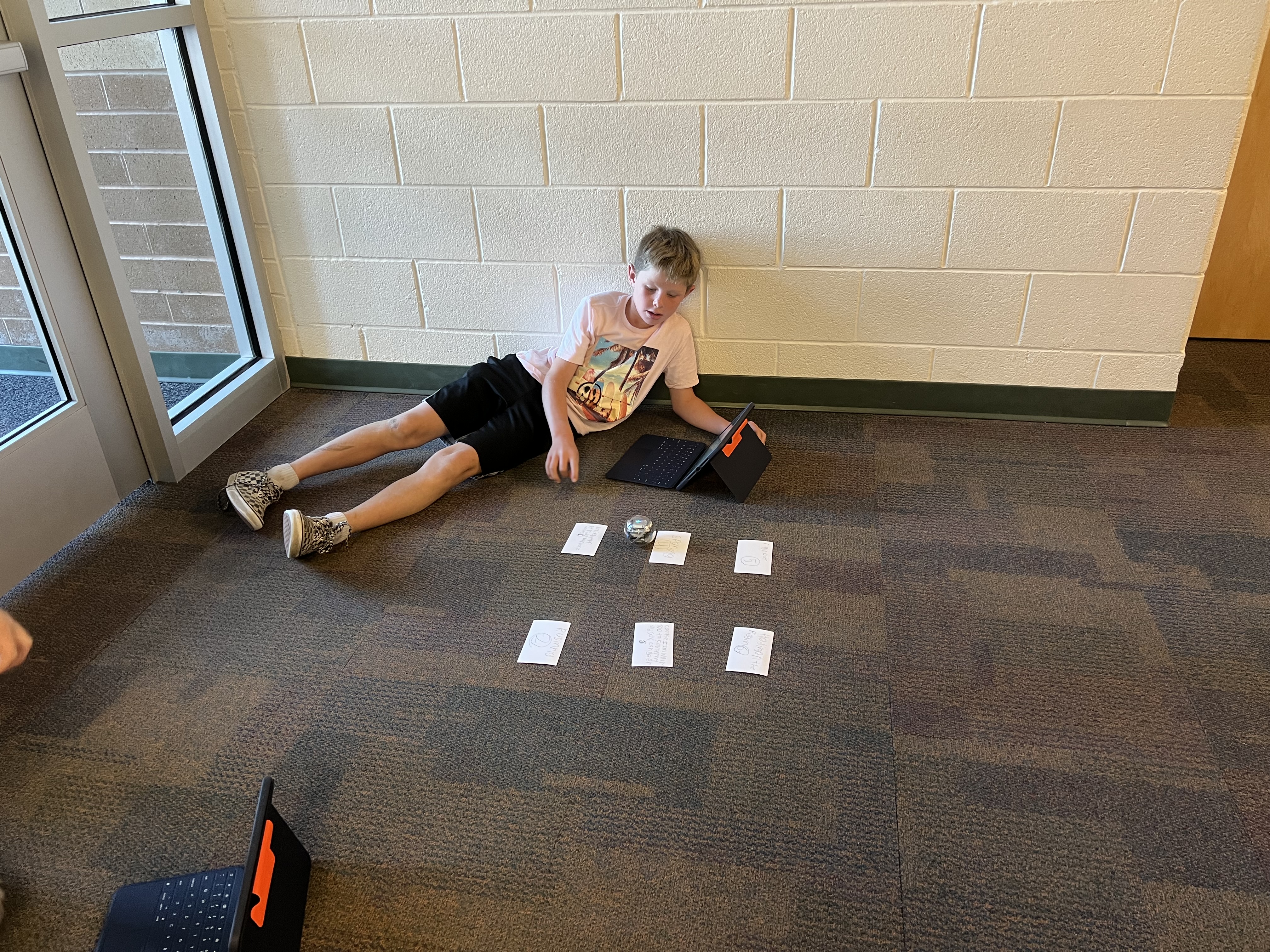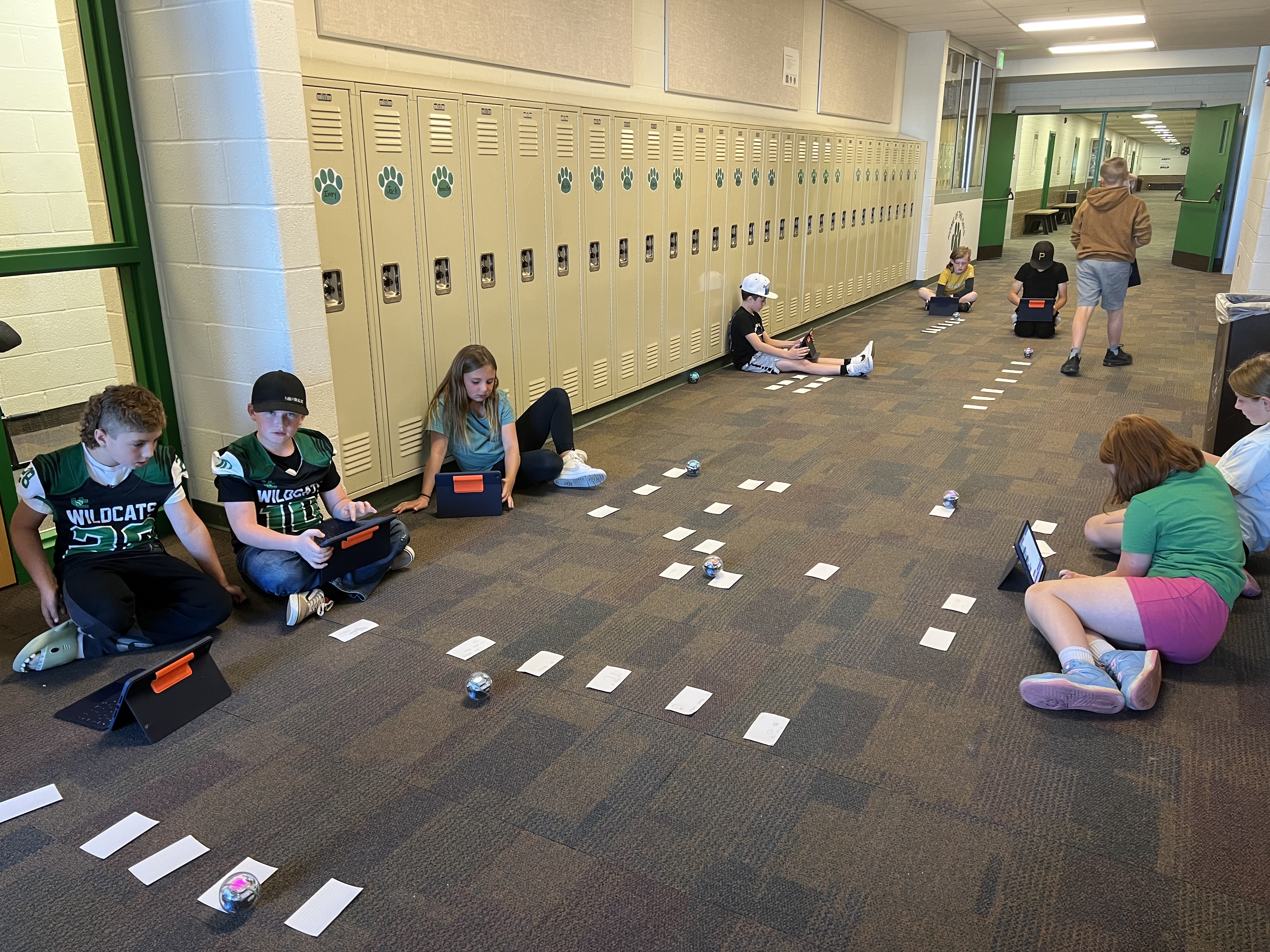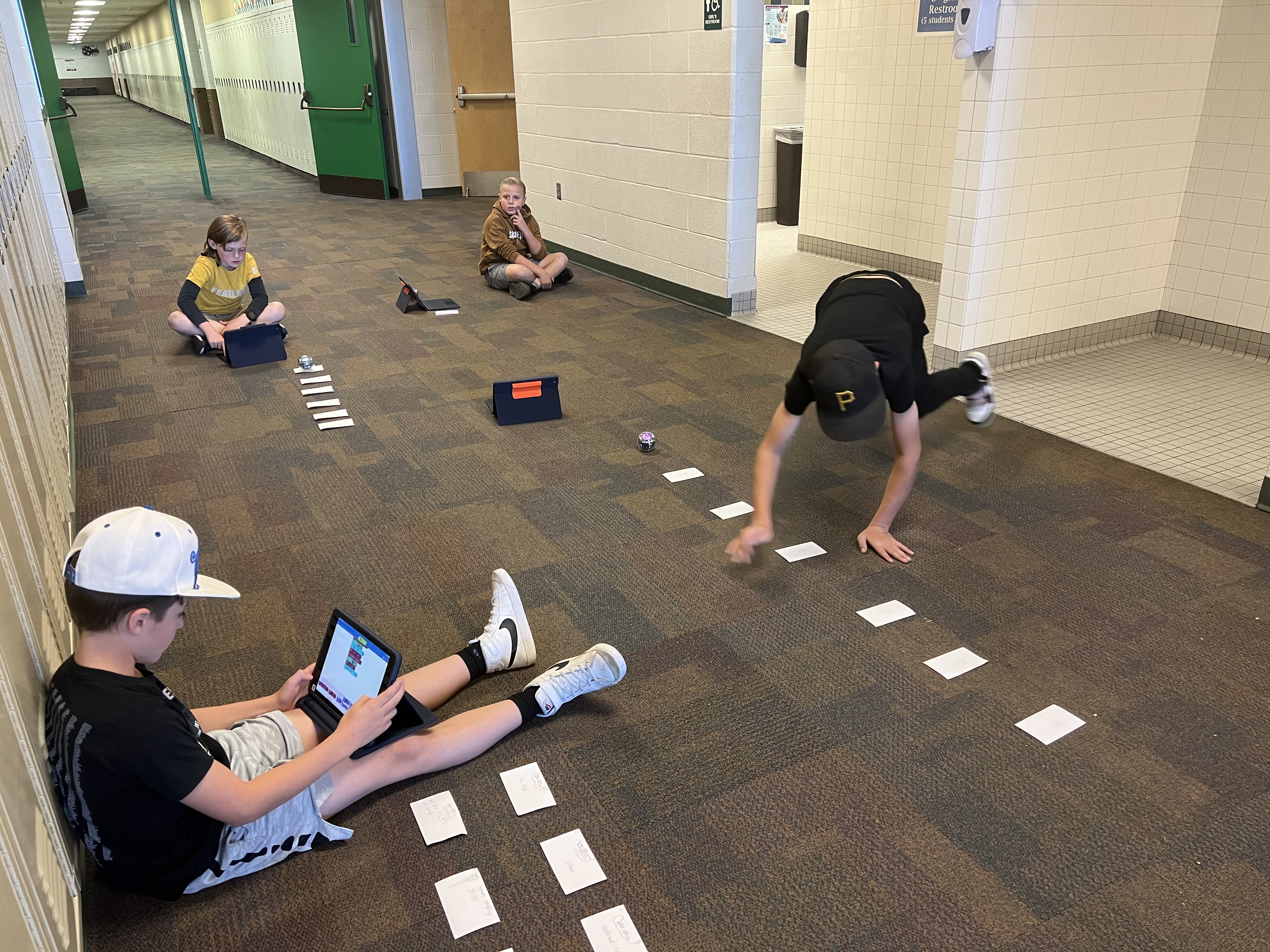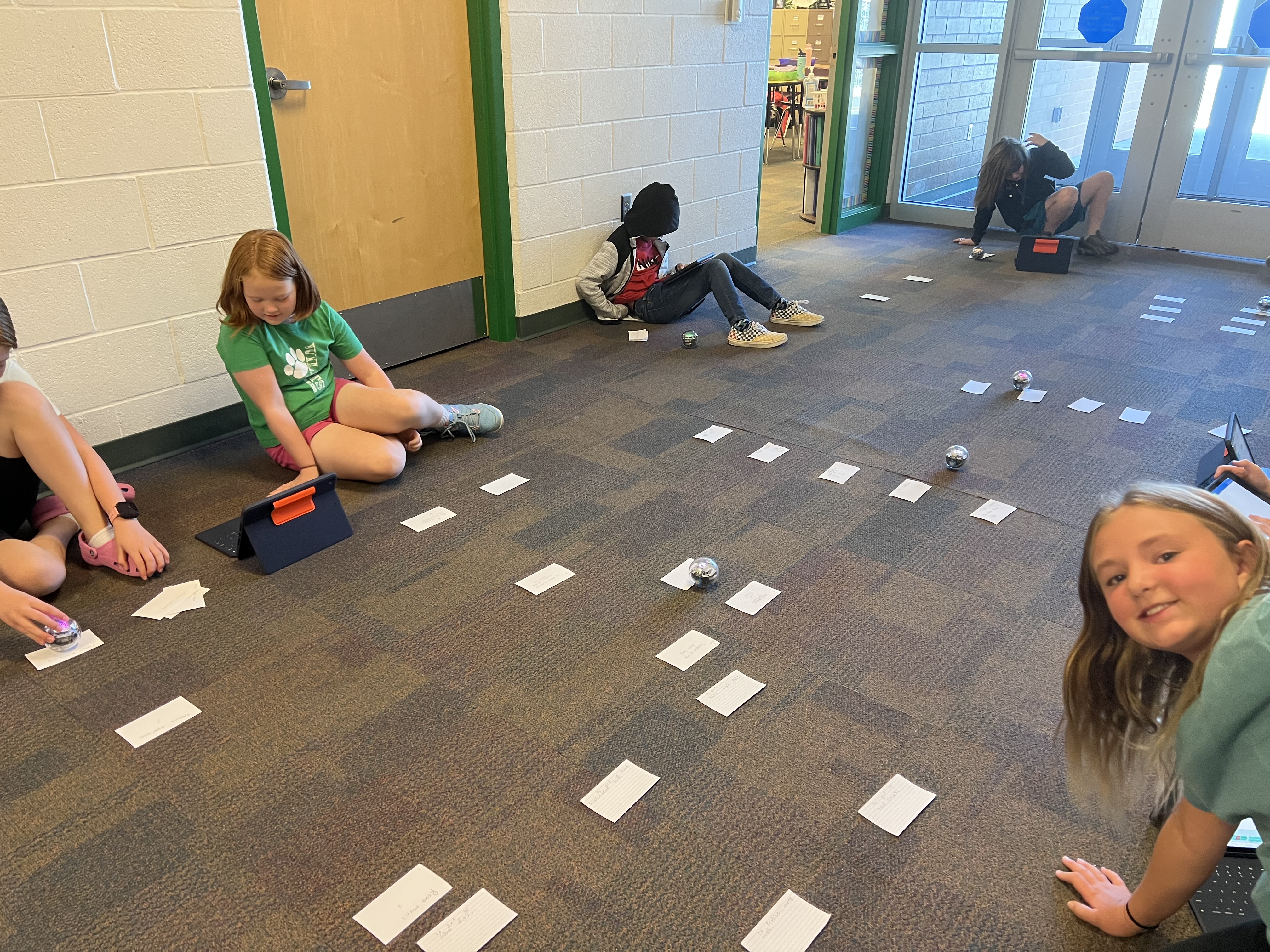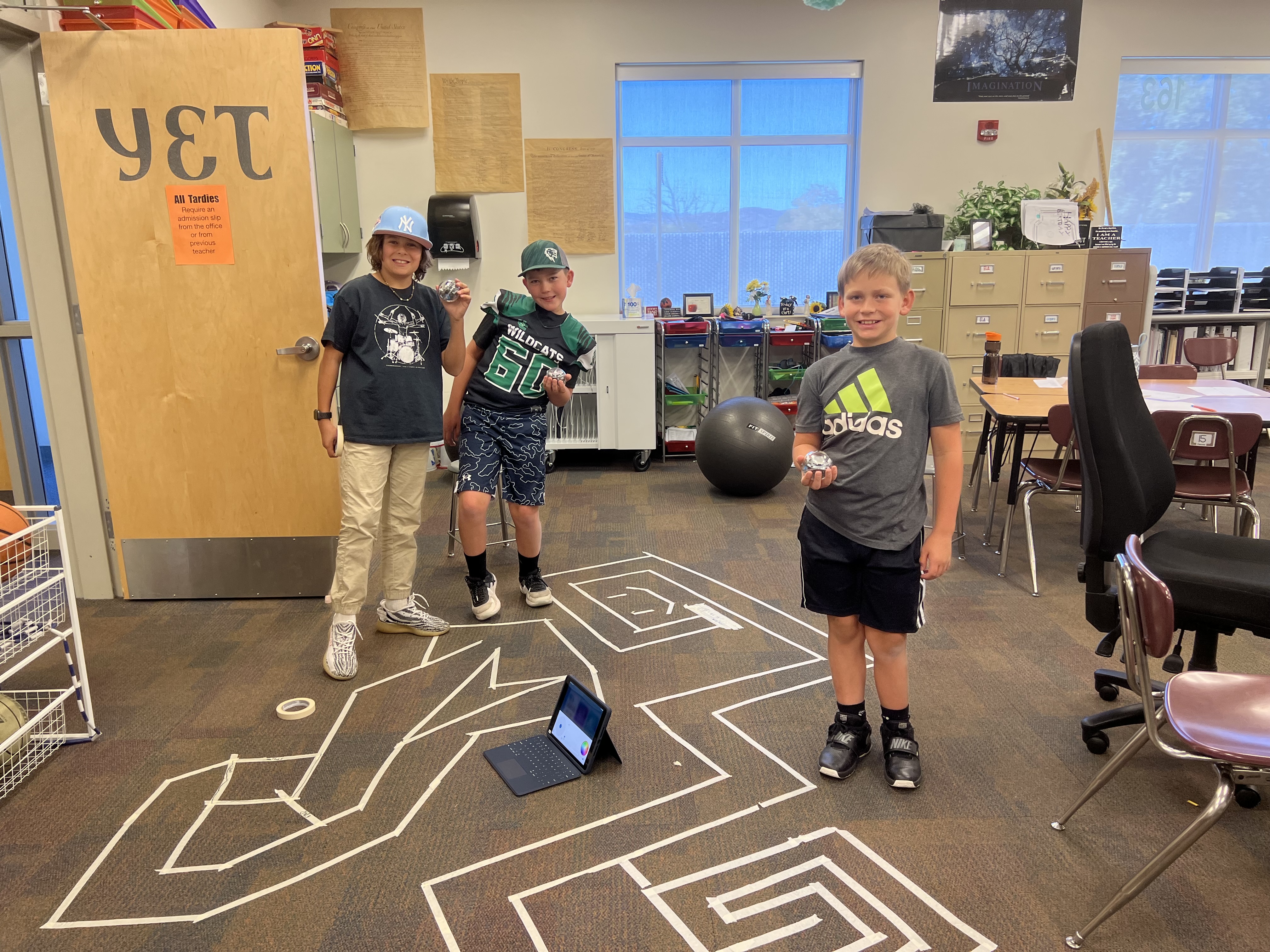 Silver Summit 4th/5th Grade
Mrs. Thacker's 4th/5th grade students completed an integrated ELA/History/Math/Computer Science project while learning about the early exploration of the United States of America. They read and learned about the various exploration groups and countries they represented and the types of technological advances that helped facilitate world exploration. Then, they measured the lengths of these ships to visualize how big they were in real-life. Afterwards, they designed their own ship on TinkerCad, and printed them out on the FlashForge 3D printers.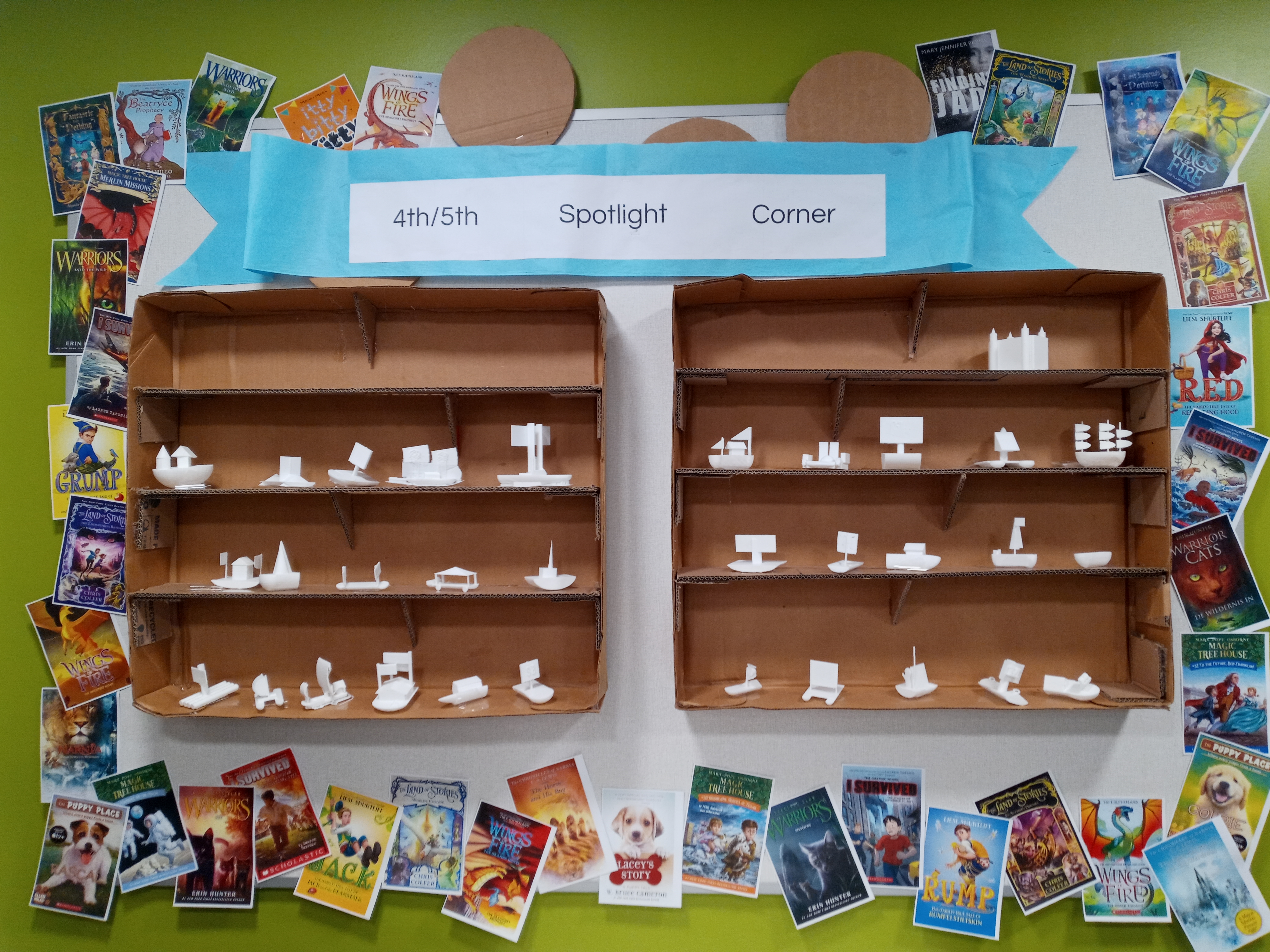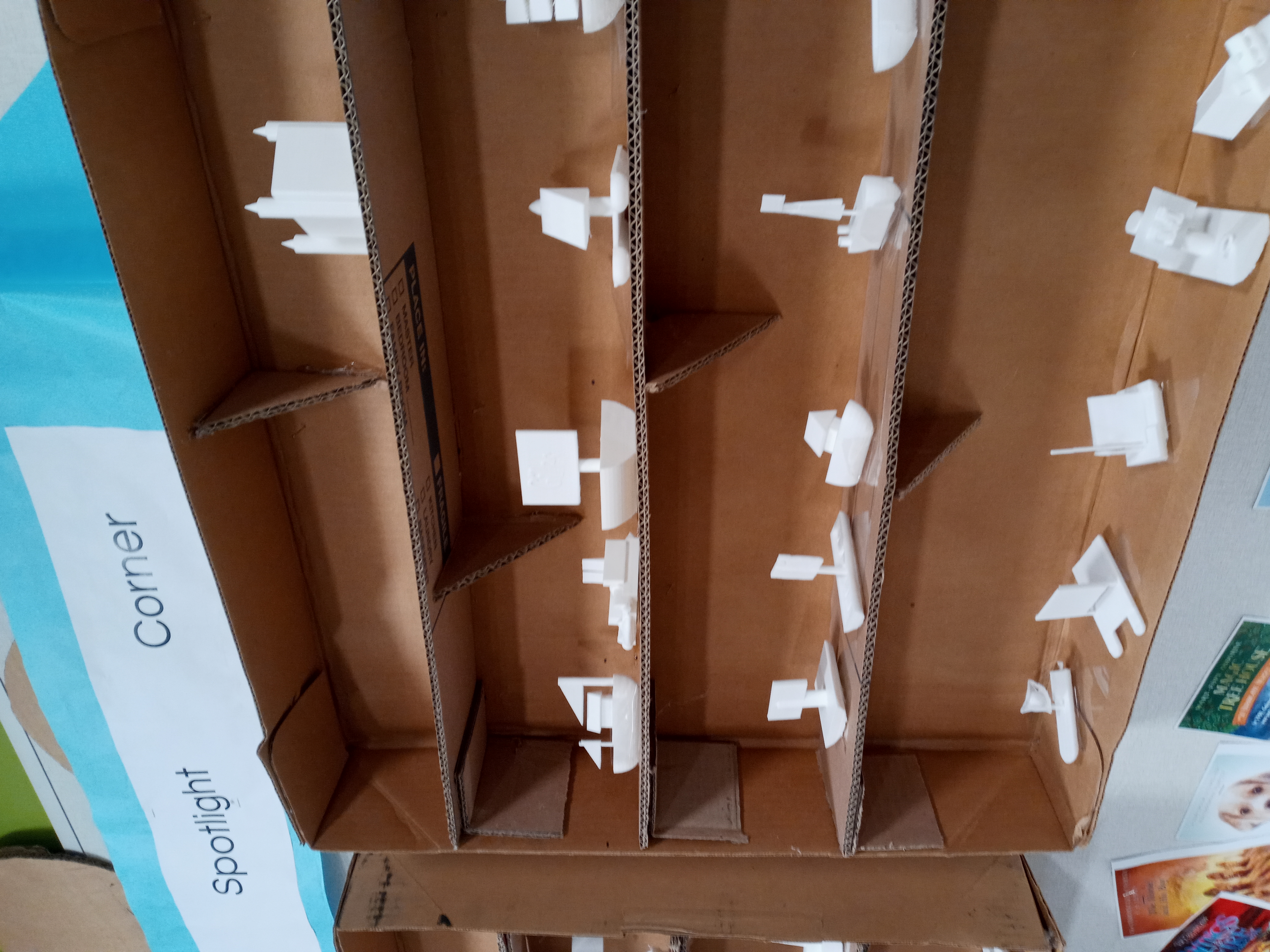 Resources:
ELA:
ActivityShips of Discovery (downloaded from ReadingA-Z.com)

Explorers Jigsaw Project (TPT)
Math:

Computer Science:
TinkerCad.com

3D FlashForge Printers
Standards:
I can explain how advances in technology led to an increase in exploration (such as ship technology) (SS 5.1.1b).
I can identify explorers who came to the Americas and the nations they represented (SS 5.1.1c).

I can refer to details and examples in a text when explaining what the text says explicitly and when drawing inferences from the text (ELA 4.RI.1, 5.RI.1).
I can make sense of problems and persevere in solving them (4.MP.1, 5.MP.1)
I can decompose problems into smaller, manageable tasks which may be then broken down further (CS 4.AP.3)
I can Decompose problems into smaller, manageable tasks which may themselves be deconstructed and analyzed. Decompose problems into smaller, manageable tasks which may themselves be deconstructed and analyzed (CS 5.AP.2).