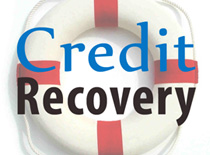 Occasionally, students will fail classes and fall off track for graduation. At South Summit High, if this happens to you, we encourage you to meet with your counselor and make a plan to get back on track ASAP!
At SSHS we offer a credit recovery curriculum through online Edgenuity courses. To enroll in these classes, you will need to meet with your counselor. Your counselor will help you enroll in the needed online classes and will help you create an Edgenuity account.
If a student would like, you may also be able to retake a failed corse to earn the required credit for graduation. Speak with your counselor to decide what would be the best option for you.
CLICK ON THE IMAGE TO GO TO THE EDGENUITY LOGIN PAGE