Today in Intro to Engineering Design students tested the manufacturing process they created by building boxes using an assembly line. Boxes are only the first step!  Stay tuned!
Silver Summit Academy students Patrick Willis, Reese Peterson, and Matt Greiner deliver over 1100 books donated to Operation Hope by our students and staff.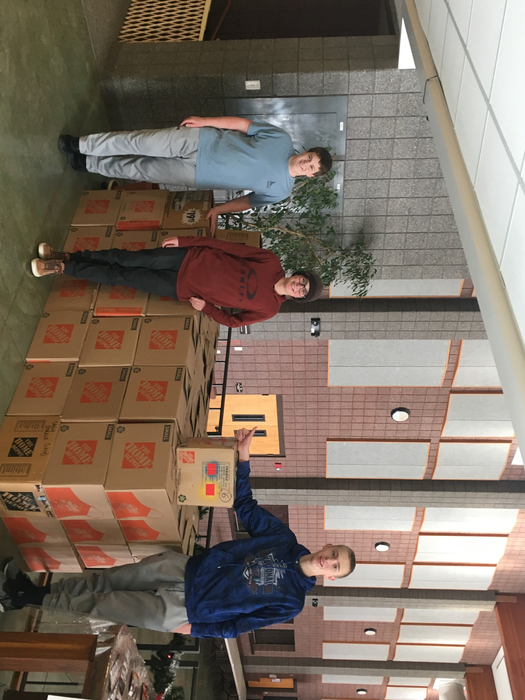 Yeti's Ugly Sweater Party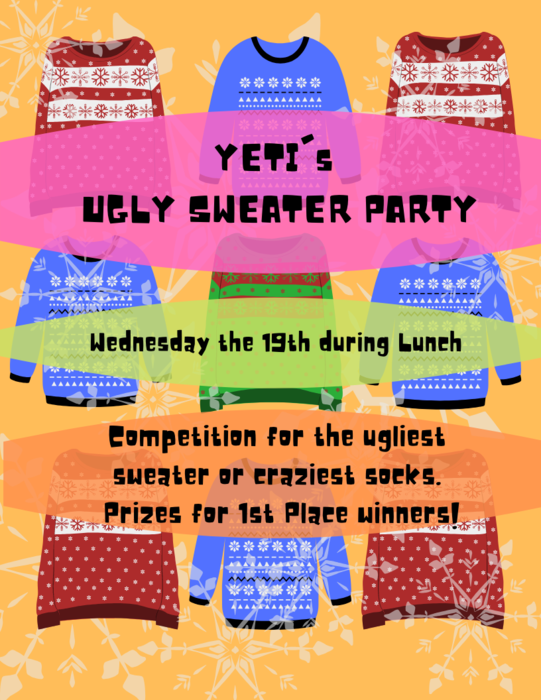 SSA students learning about lift ops and snowmaking from the experts at PCMR

DRILL***Remember there is an Active Shooter DRILL happening at the Middle School today. This is only a DRILL.

November is Diabetes Awareness Month and the Summit County Health Dept. is offering FREE testing. They're providing: diabetes risk tests & education, A1c, blood glucose and BMI testing. It's November 14 and is free for everyone.


An apple a day keeps the doctor away!

An apple a day keeps the doctor away! #nationalschoollunchweek #NSLW18 #southsummitschooldistrict

Get ready to spend an evening in awe. The South Summit String Orchestra is presenting a benefit concert to raise money for the program. Special guest Shrink the Giant will perform! Nov. 2nd 6:00-7:00 p.m. silent auction, 7:00 p.m. concert at the Middle School.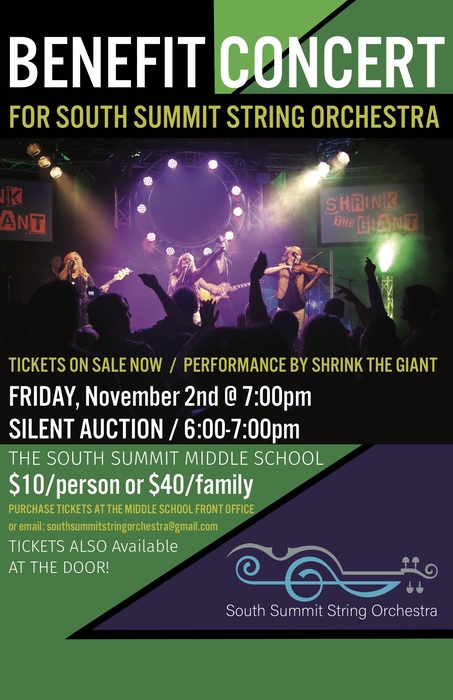 Today is the 2nd annual statewide apple crunch. Schools across Utah will enjoy locally grown apples and apple-related activities throughout the day. Last year over 65,000 kids across the state of Utah crunched into delicious local apples—will we be able to beat that record?

Summit County Mental Wellness Alliance presents Dr. Brad Reedy. Monday, Nov. 5th from 6-8 p.m. at South Summit Middle School. #summitcountyhd #summitcountymentalwellnessalliance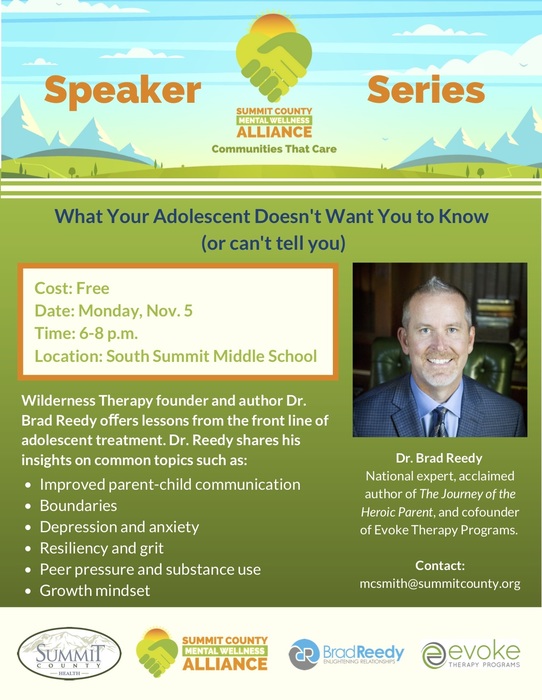 In school dentist is coming. Apply by Oct. 22nd,
Seniors: Many of you are thinking about applying for Colleges soon. Please make sure you pay attention to College Application Dates. Many Colleges have already opened their application window. You may want to get your applications in soon. If you need help, see your Counselor.

Mark your calendars for FAFSA Completion Night on Monday, Oct. 8, where you can get expert help filing your Free Application for Federal Student Aid.

Seniors & parents are invited to attend the Financial Aid Information Presentation during Parent Teacher Conferences, Wed. Oct. 3 at 6pm in the HS Auditorium. Get the information you need to navigate the college financial aid process!

Attention high school students: Looking for an opportunity to level up your leadership skills? Join the new Kamas Valley Youth City Council. Open to high school aged kids from any city, incorporated or not, in the valley. Click here to download the application.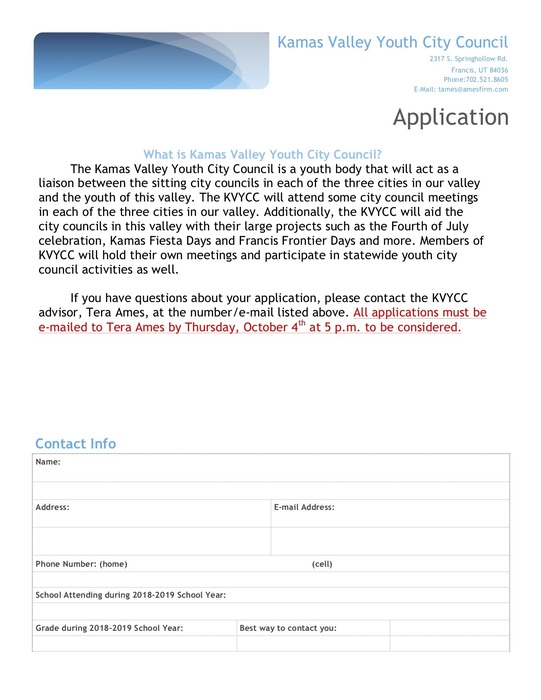 Don't miss Opportunities Night Oct. 15th! Keynote: Dr. Hank Smith; community resource booths; food trucks; and more! Plus, childcare is available.


***DATE CHANGED*** On Wednesday, October 3rd at 12:18 p.m., FEMA is conducting its first nationwide Wireless Emergency Alert test. This means wireless devices like cell phones will be alerted with a test message and phones will make noise or vibrate.